Benvenuti nel 2019!!! Come ogni anno è giusto tirare le somme del precedente appena concluso.
Ovviamente lo faremo analizzando i film che ho visto al cinema nel corso dei 12 mesi che hanno composto il 2018.
Con diciotto film all'attivo, anche il 2018 si è posto come un anno ricco di pellicole interessanti.
Come usanza nei post analoghi del mio vecchio blog, partirò da un breve elenco dei 18 film, elencandoli rigorosamente in ordine cronologico di visione, per poi tirare le somme nel finale.
Partiamo:
– Jumanji – Benvenuti nella giungla (visto il 04/01)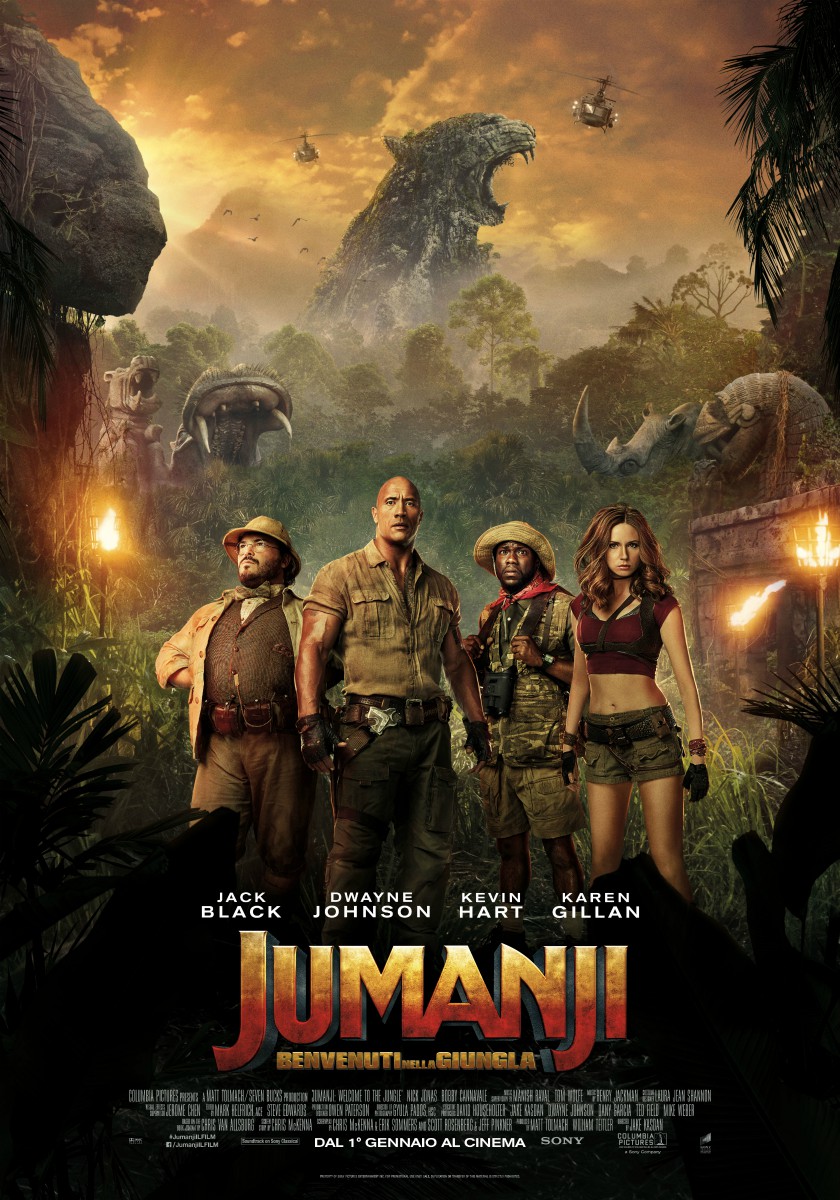 Il primo titolo dell'anno è corrisposto anche ad uno dei primi post fatti. Sequel del classico del '95 con il compianto Robin Williams, mette in campo un cast di tutto rispetto capitanato da Dwayne "The Rock" Johnson. Non mi dilungherò ulteriormente e vi rimando alla recensione dell'epoca.
– Ella & John (The Leisure Seeker) (visto il 28/01)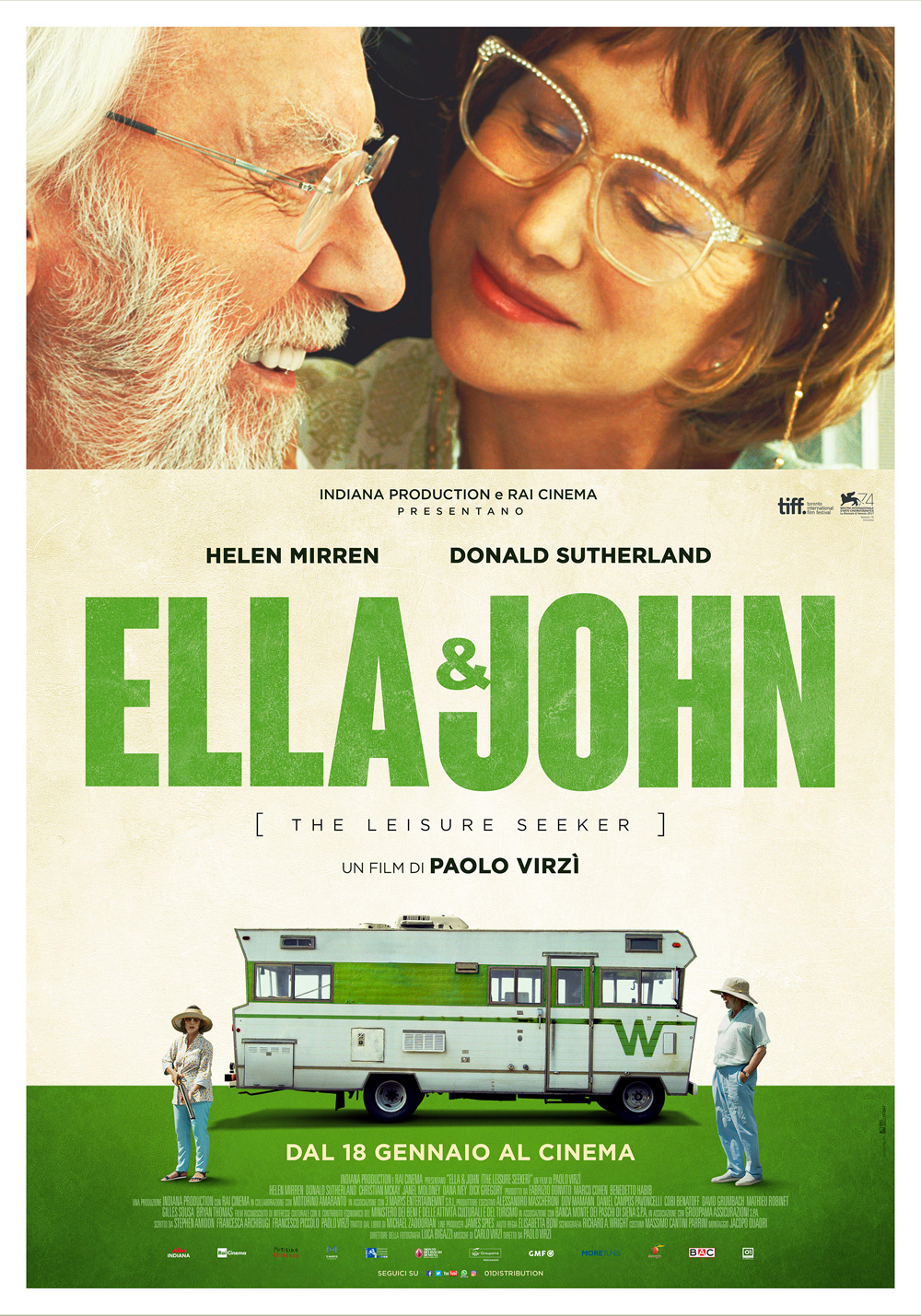 Onestamente un titolo che non è minimamente nelle mie corde. Un film che fa pensare, specialmente nella sua seconda parte, ma che nella prima mi ha annoiato e non poco.
Datemi pure dell'insensibile ma onestamente non ho avuto minimamente empatia per nessuno dei due protagonisti e per la loro vicenda.
– Maze Runner – La Rivelazione (visto il 07/02)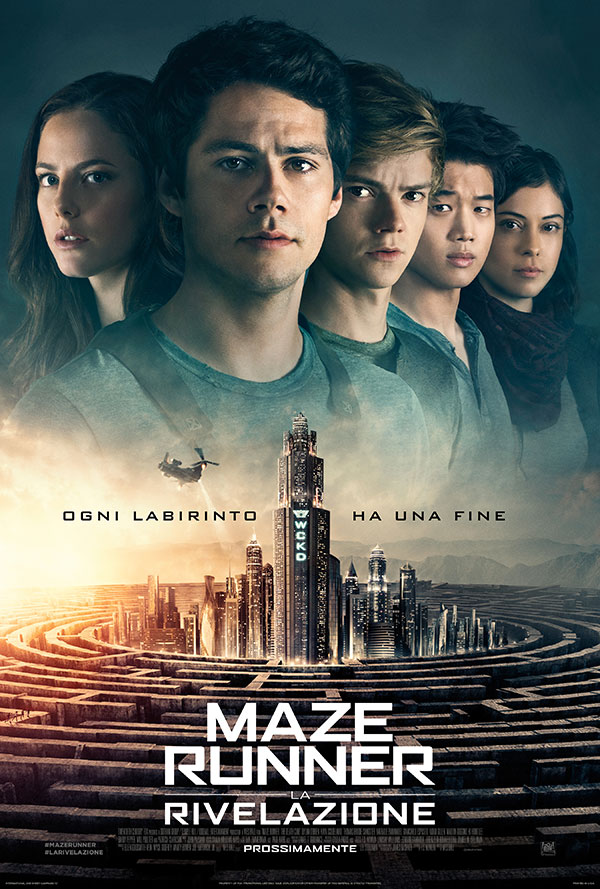 Terzo e ultimo capitolo della trilogia di Maze Runner. Sicuramente un discreto film action, migliore del secondo capitolo, ma che però perde tutto il fascino e la suspance che mi avevano coinvolto nel primo film.
– Black Panther (visto il 14/02)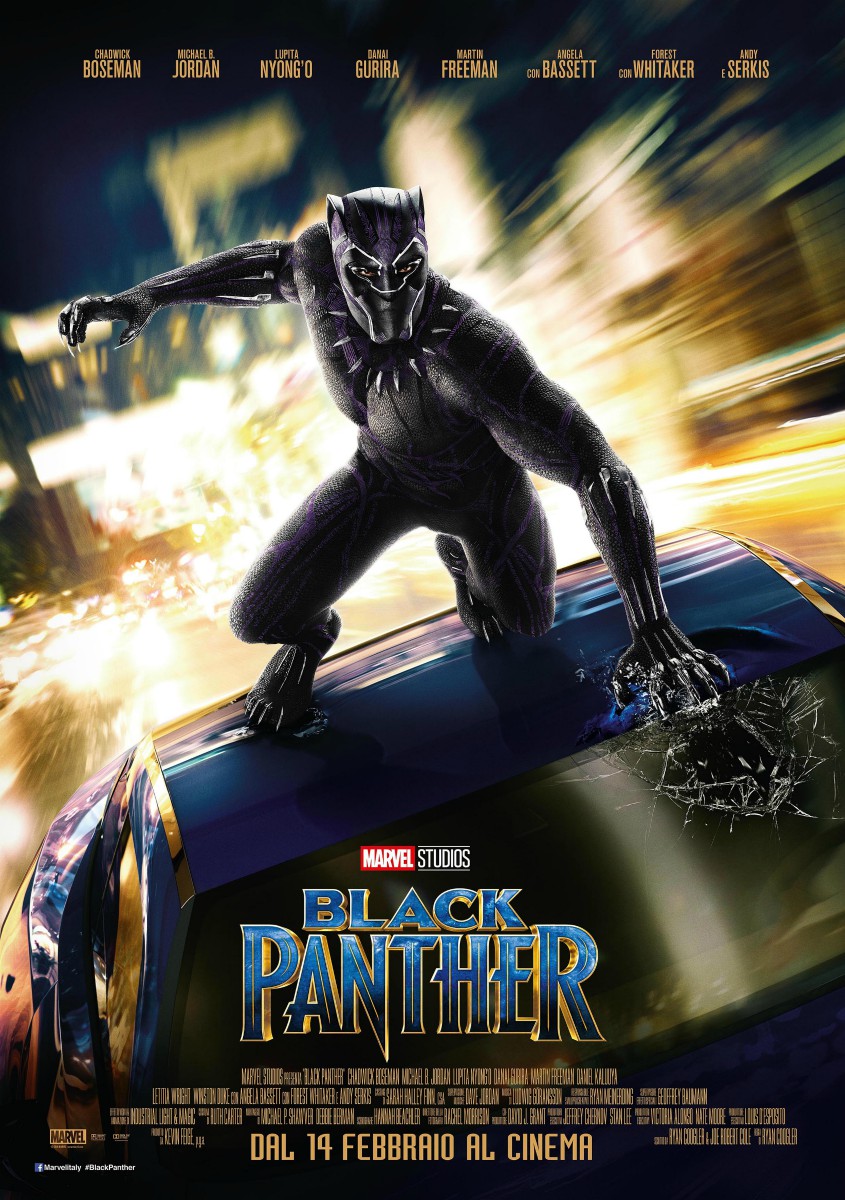 Diciottesimo film dell'ormai sconfinato Marvel Cinematic Universe, mette in campo un altro personaggio meno noto al grande pubblico, che avevamo già potuto apprezzare in Captain America: Civil War.
Un ottimo film con finalmente un villain di tutto rispetto. Dobbiamo muovergli una piccola critica? in molti punti ricorda il Re Leone.
– Tomb Raider (visto il 23/03)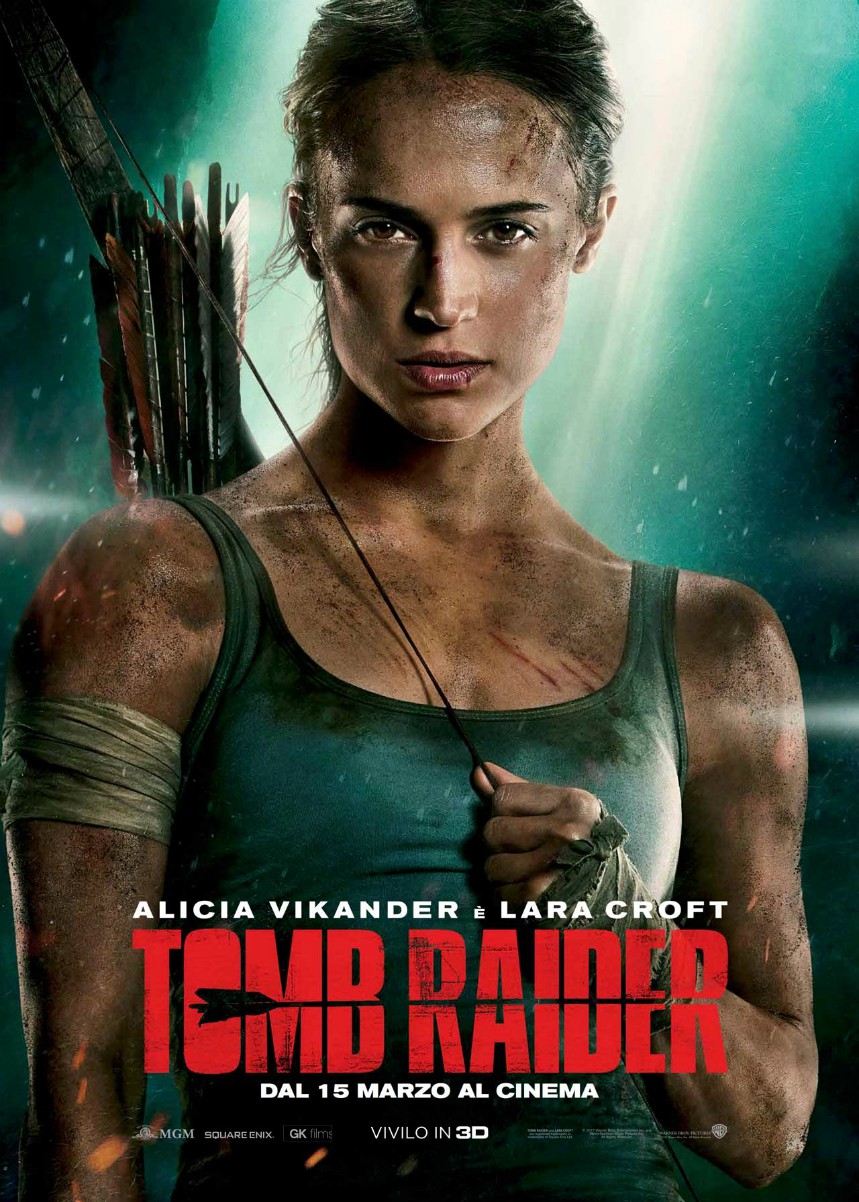 Reboot della serie cinematografica sostituendo Angelina Jolie con Alicia Vikander. Film abbastanza riuscito che si ispira alla figura della Lara Croft del reboot videoludico più che alla versione "classica". Ma anche di questo film ne avevamo parlato accuratamente qui.
– Io C'è (visto il 31/03)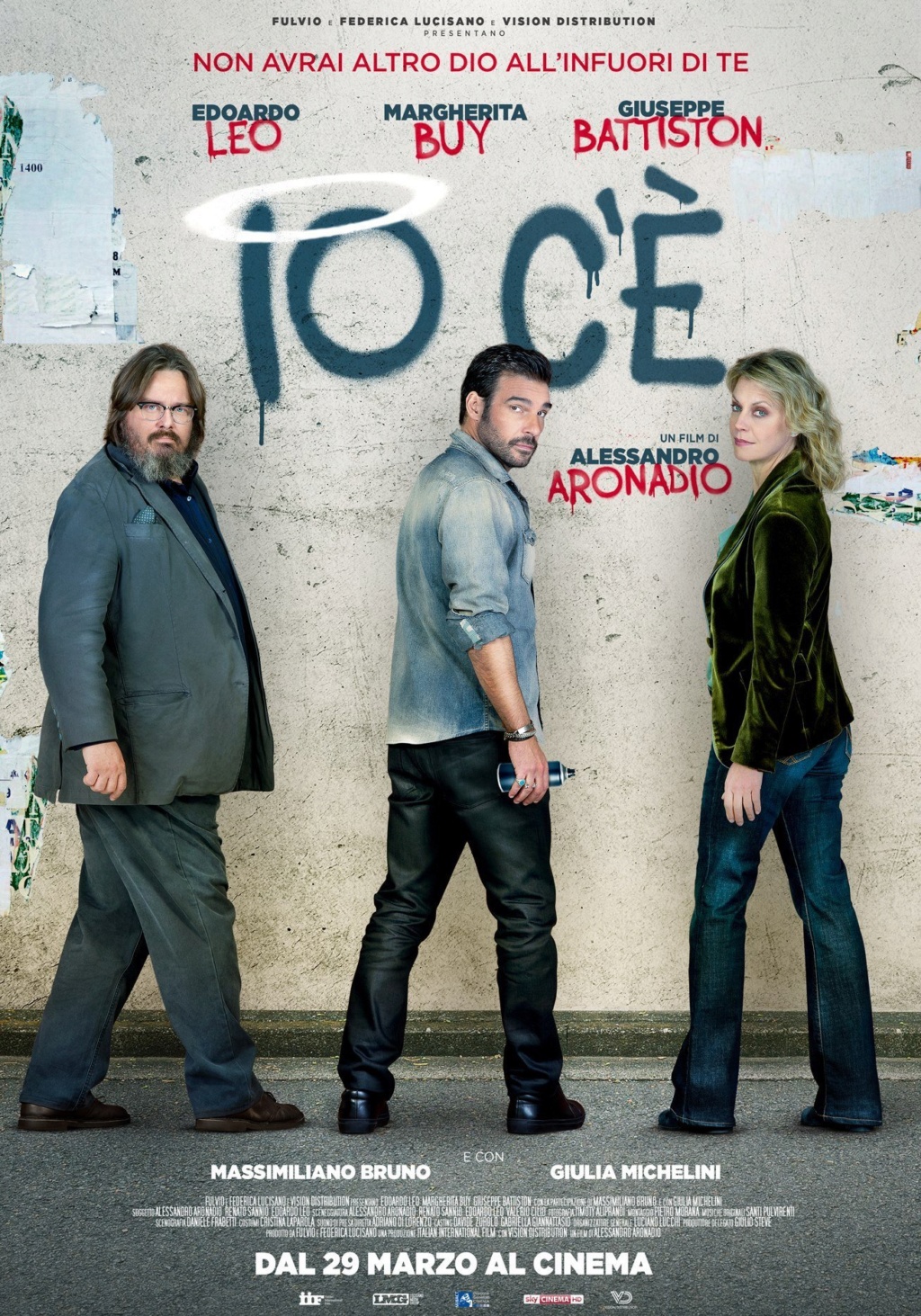 Commedia italiana decisamente fuori dai canoni classici del genere che esplora un argomento, la religione, ancora abbastanza "tabù" nel nostro paese. Un film divertente e gestito in maniera intelligente.
– Ready Player One (visto il 18/04)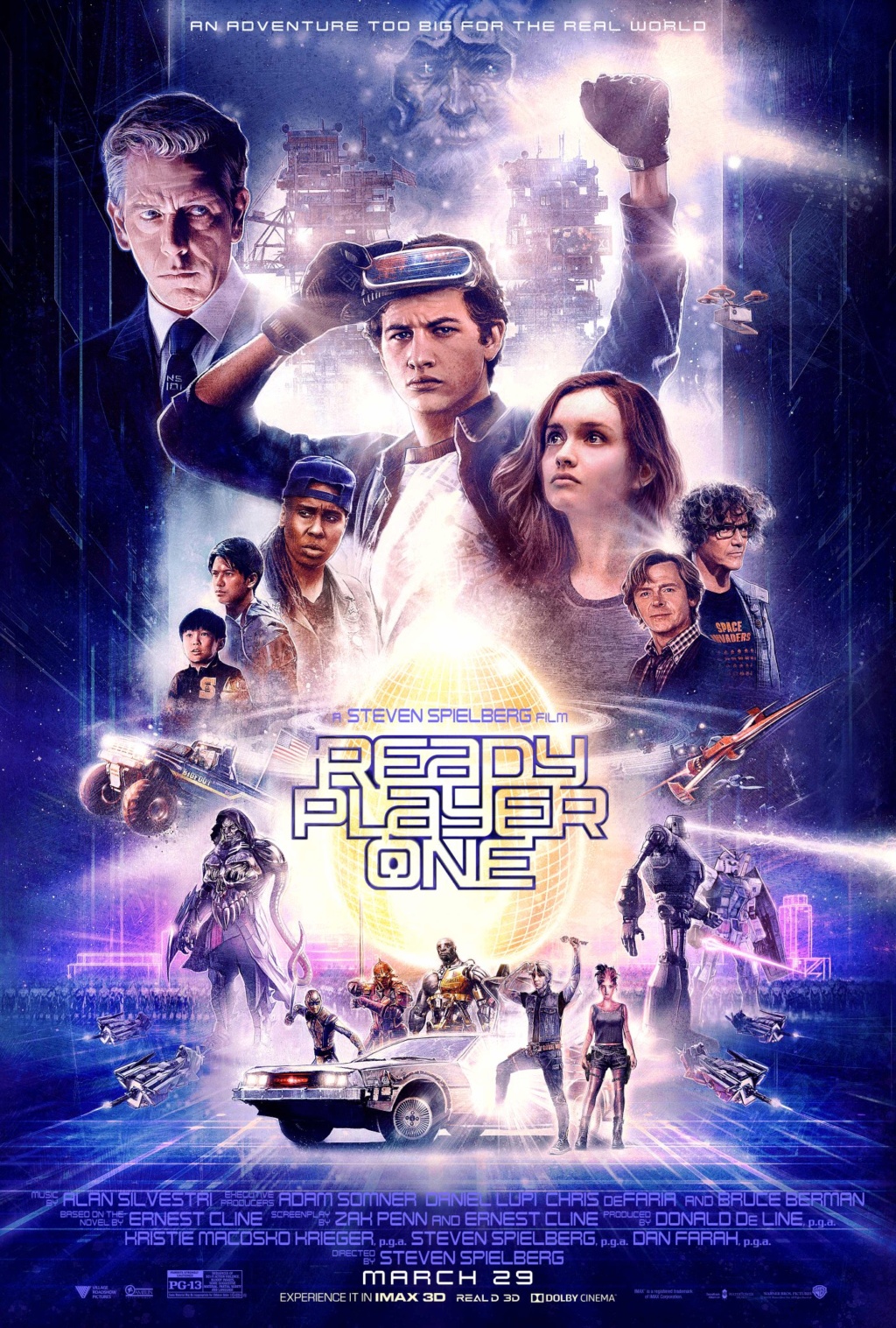 Senza dubbio uno dei grandi attesi della stagione. Tratto dall'omonimo libro, dal quale però si discosta in molti punti, e diretto da Steven Spielberg, è senza dubbio uno dei film più "visivi" dell'anno. Ma anche in questo caso ne avevamo parlato approfonditamente qui.
– Avengers: Infinity War (visto il 03/01)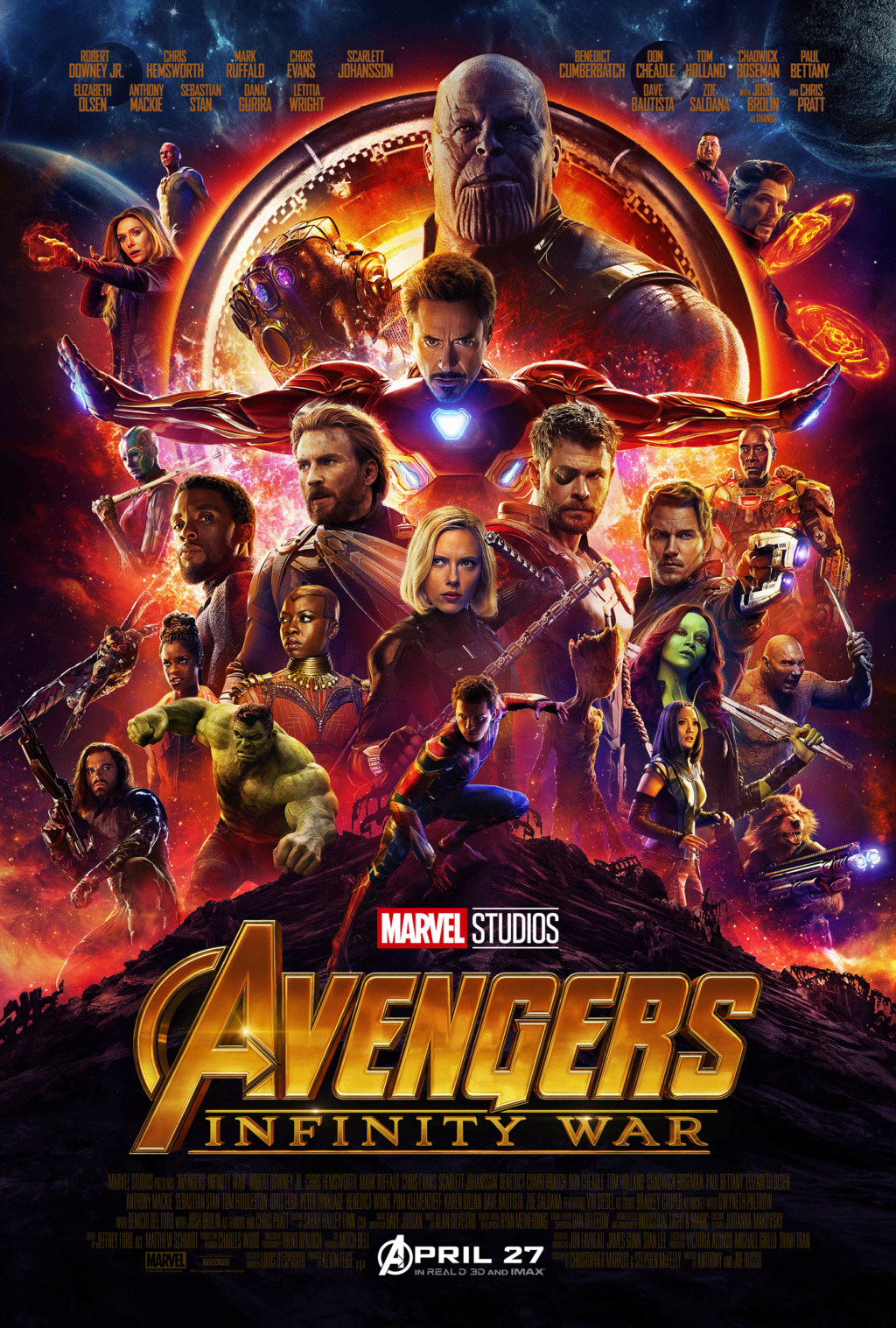 Se la precedente pellicola era uno dei titoli più attesi, qua si parla DEL titolo più atteso.
Per mesi non ho fatto altro che sentire e leggere commenti e post su trailer, teorie, complottismi e compagnia briscola.
L'attesa è valsa l'aspettativa?
Ne avevamo parlato nel post dedicato.
– Game Night – Indovina Chi Muore Stasera? (visto il 04/05)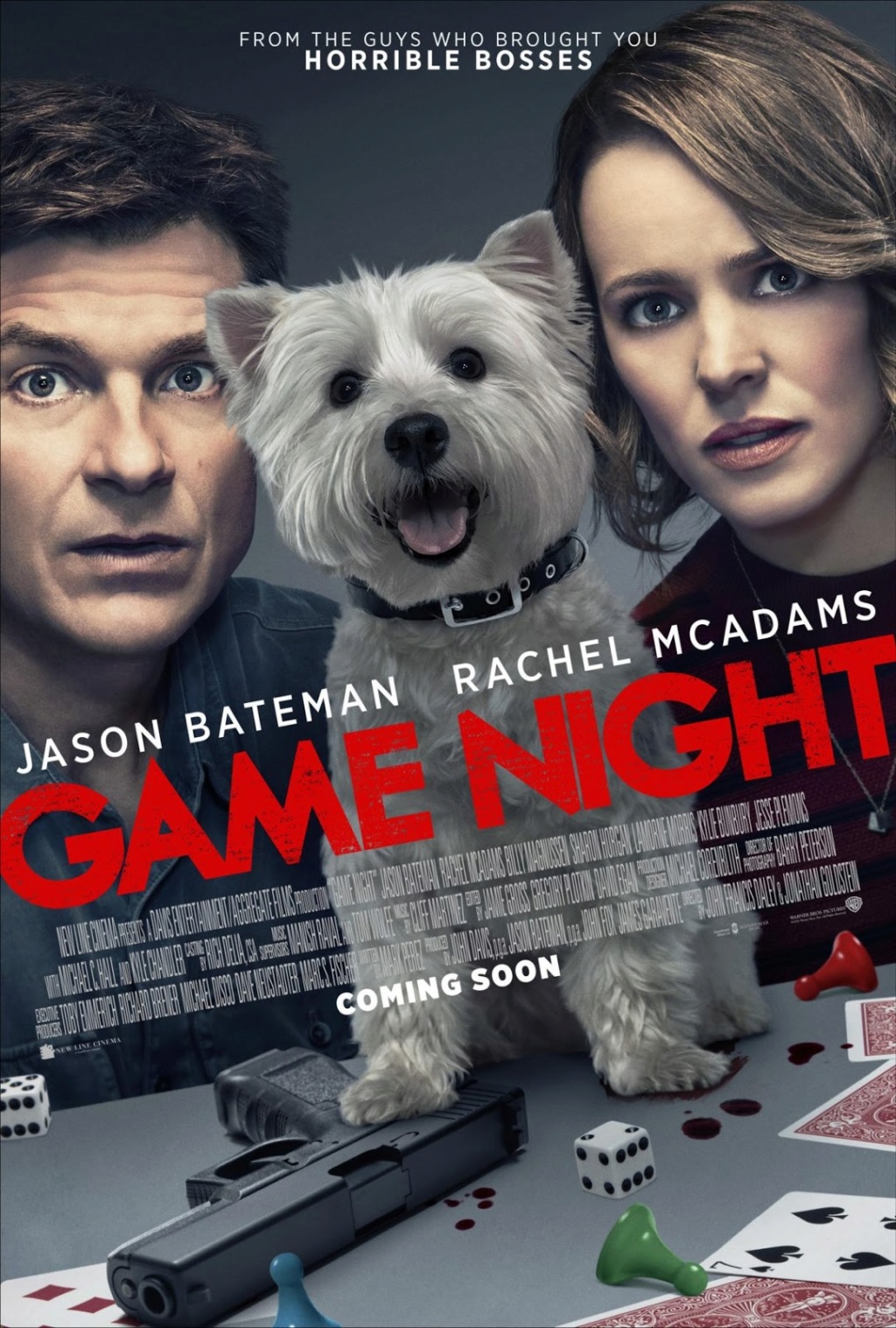 Film abbastanza passato in sordina. Una commedia a volte surreale e divertente che in qualche modo vuole ricordare, in chiave ironica, un altro film, The Game – Nessuna Regola (1997) con Michael Douglas.
– Deadpool 2 (visto il 22/05)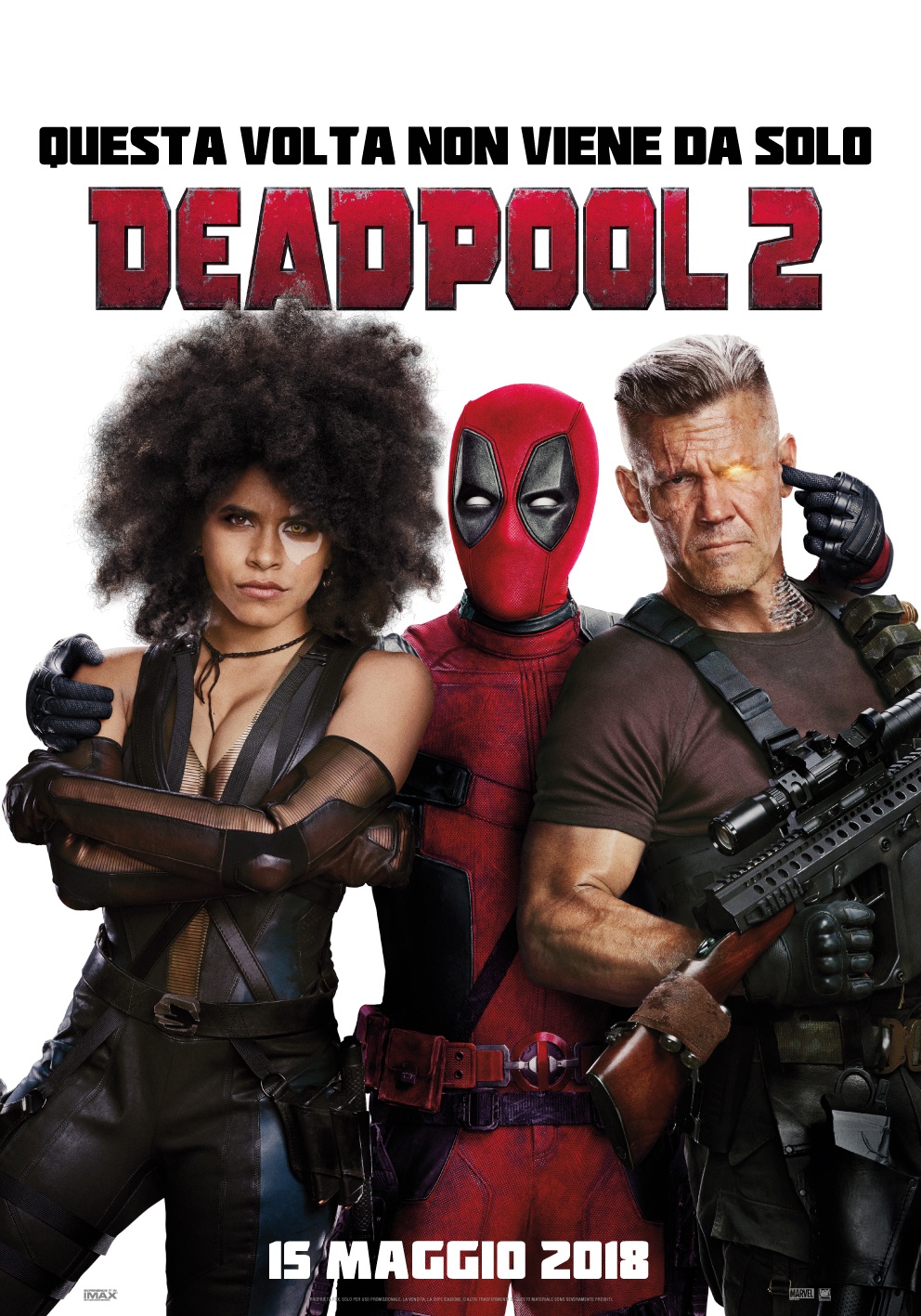 Senza dubbio il film che io aspettavo di più. Sicuramente un film da una trama più solida ma che forse non ha superato il primo capitolo. Anche in questo caso ne avevamo parlato qui.
– Solo: A Star Wars Story (visto il 16/06)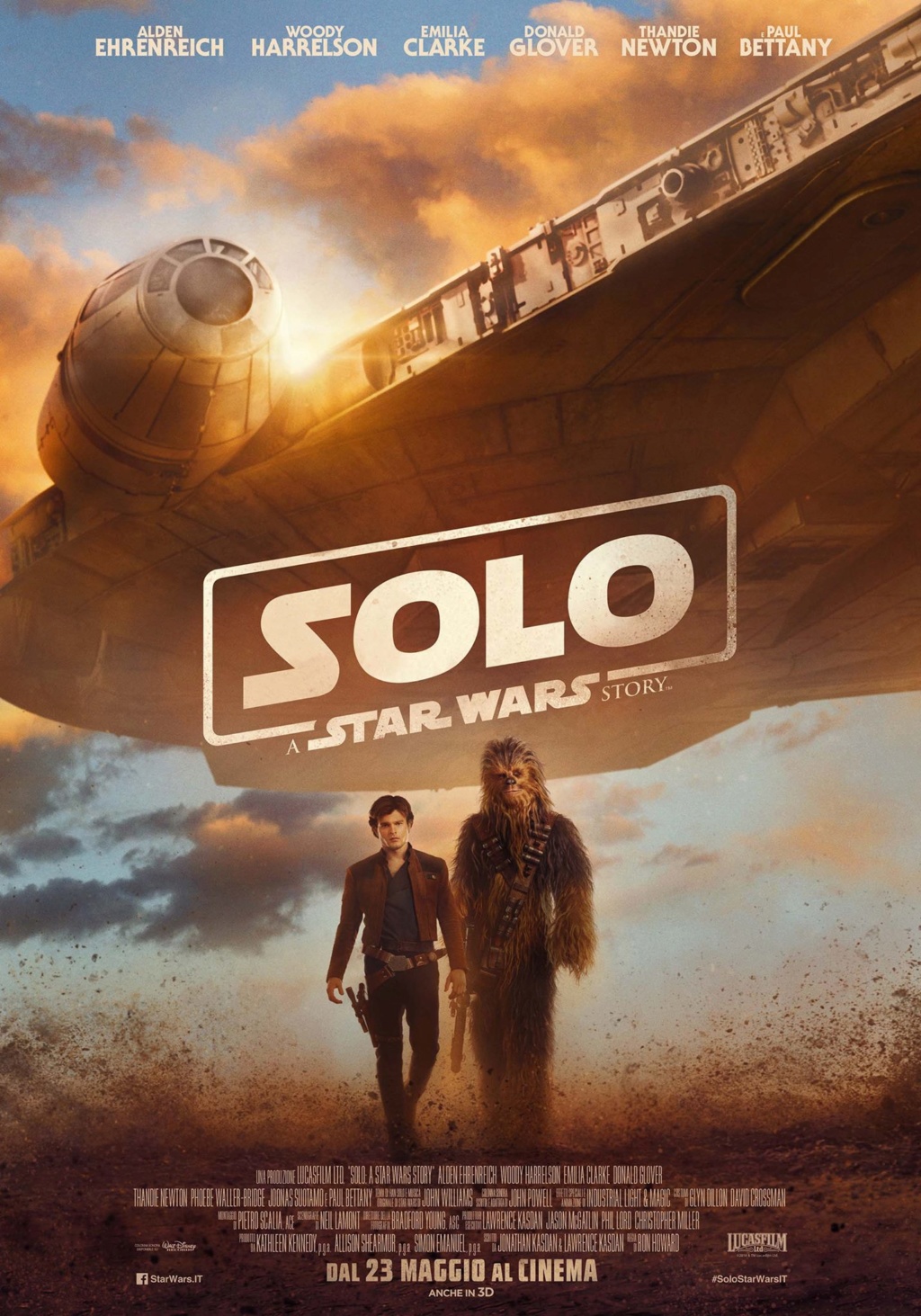 Altro spin off di Star Wars su uno dei personaggi più amati della saga. Purtroppo il risultato un film anonimo che non ha convinto nessuno.
– Ocean's 8 (visto il 10/08)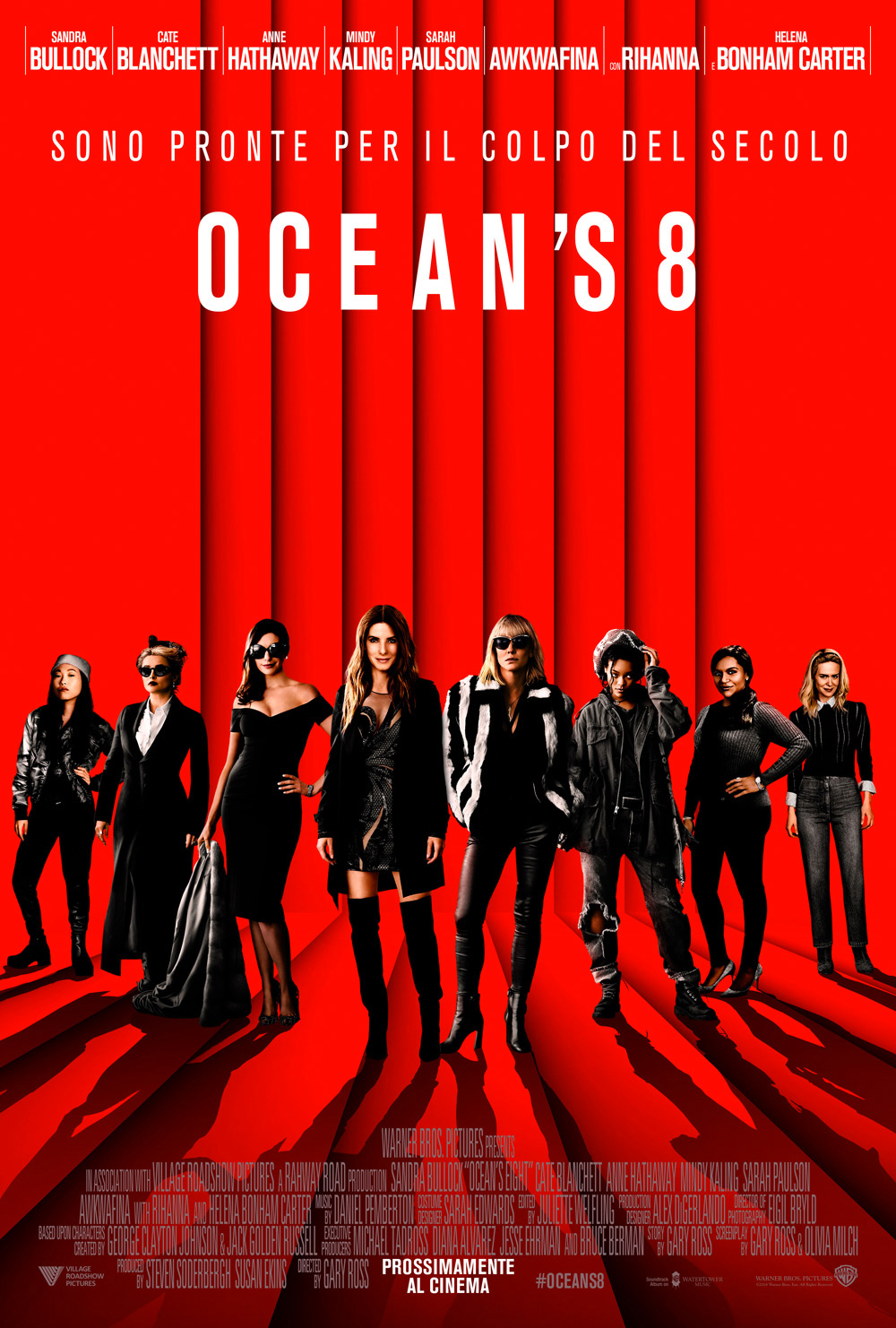 Sequel al femminile della famosa trilogia di Ocean's con George Clooney.
Il risultato è un film godibile ma secondo me non all'altezza del primo capitolo della saga.
– Ant-Man And The Wasp (visto il 17/08)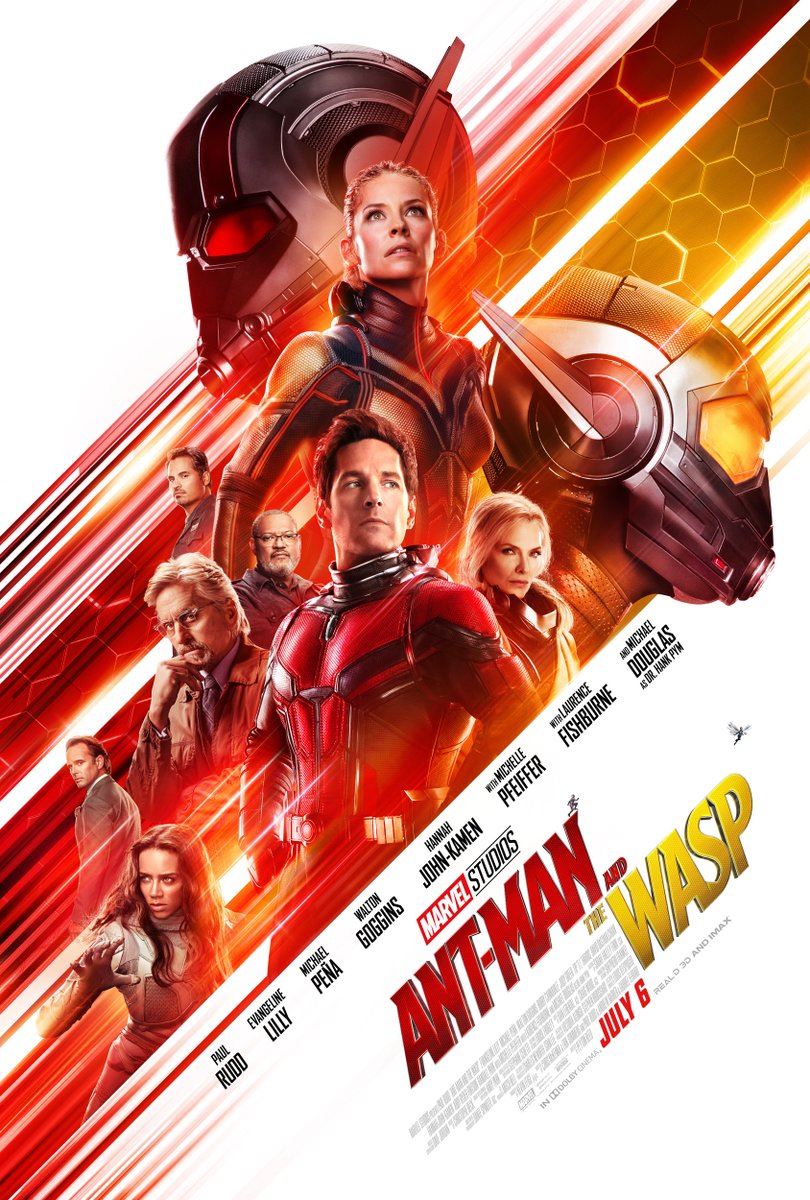 Ventesimo film del Marvel Cinematic Universe. Detta francamente un film che mi ha convinto più per gli effetti speciali che per la storia in se. Onestamente mi aveva divertito maggiormente il primo film sul personaggio. Ma anche qui vi rimando alla recensione più dettagliata.
– Ride (visto il 09/09)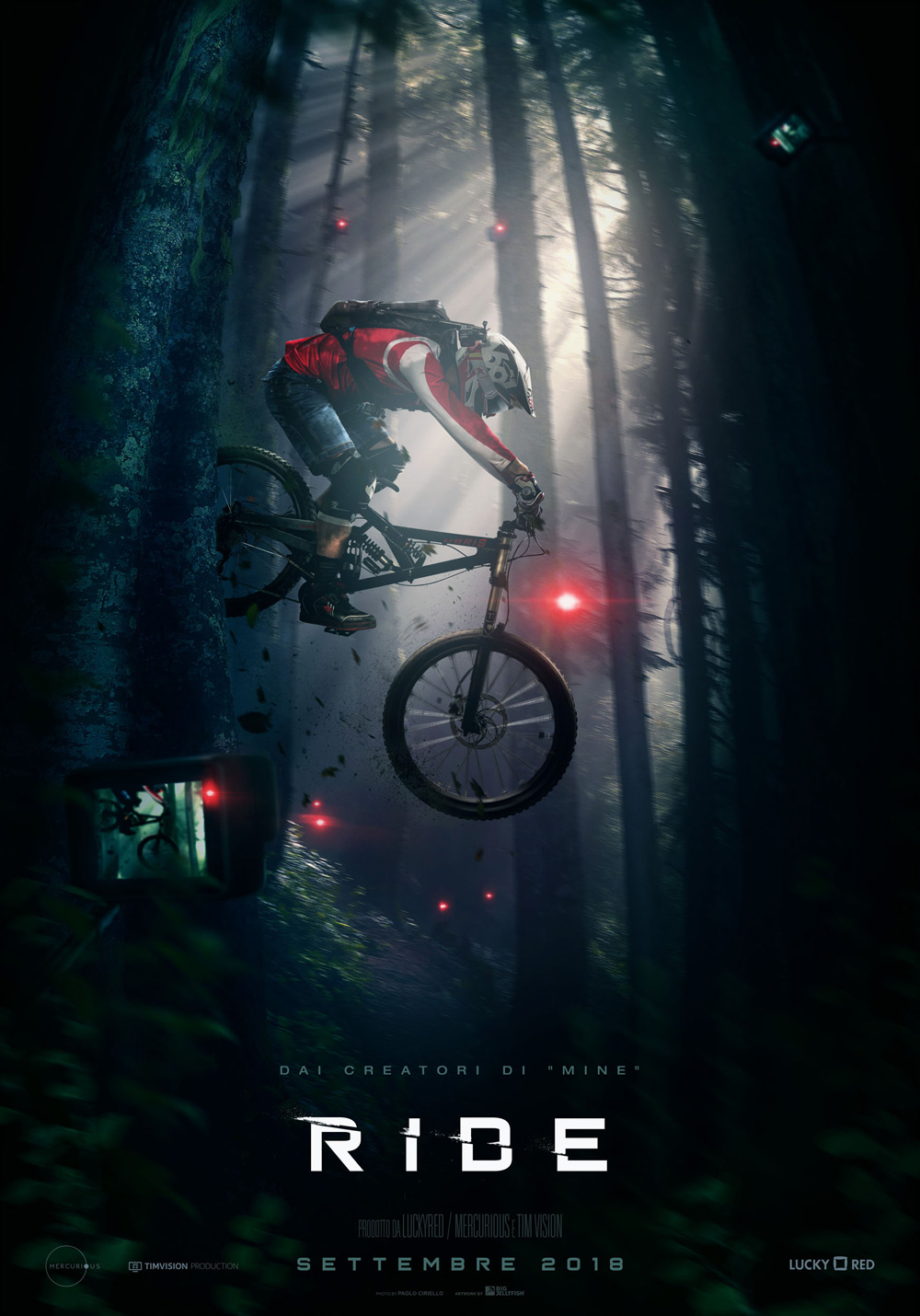 Altro film italiano che questa volta si discosta totalmente dai canoni classici nostrani. Un film interessante con dei mah. Ancora una volta vi rimando alla recensione.
– La Profezia Dell'Armadillo (visto il 21/09)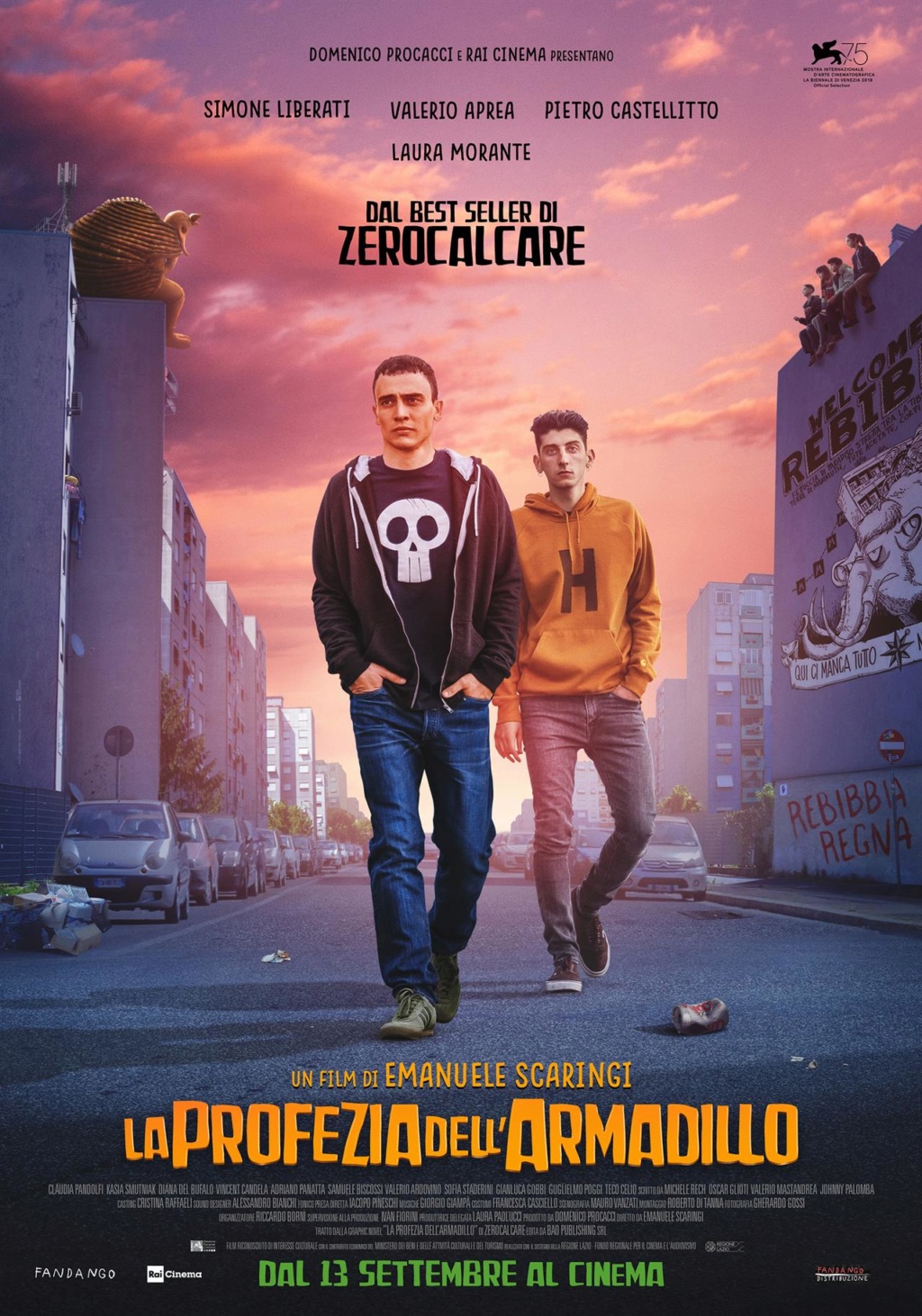 Film tratto dall'omonima grafic novel di Zerocalcare. Altro risultato non ottimale. Ma per maggiori approfondimenti vi rimando a quanto scritto all'epoca.
– Venom (visto il 08/10)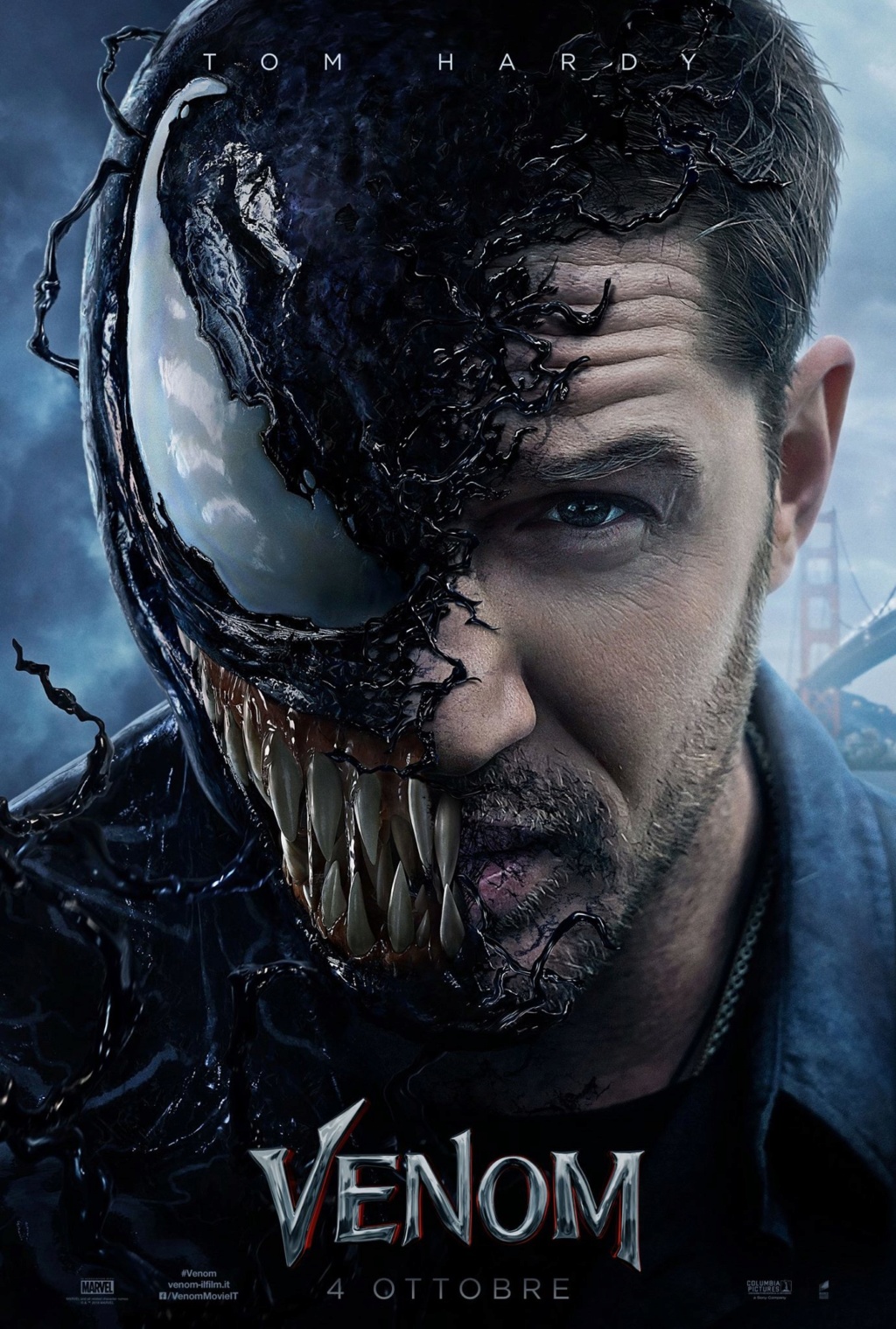 Altro cinecomics, altro personaggio, meno noto al grande pubblico. Sony è riuscita a svincolare l'antieroe dalla presenza di Spider-Man? Ne parlavamo qui.
– Bohemian Rapsody (visto il 07/12)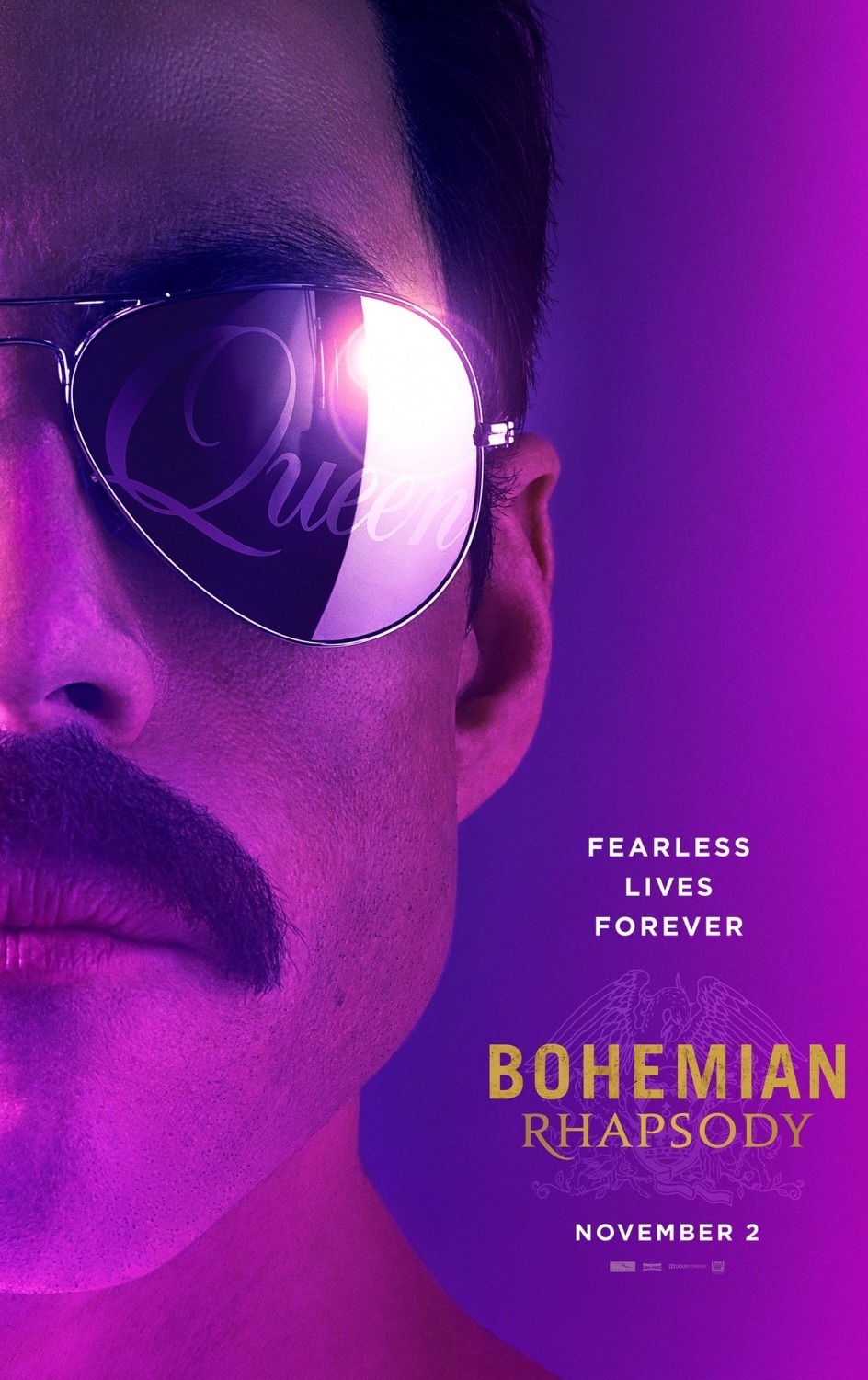 Il film sulla vita e sulle opere dei Queen e del loro leader Freddy Mercury. Onestamente, leggendo e sentendo opinioni e recensioni, non l'ho trovato il film ultra celebrato di cui tutti hanno parlato.
Interessante la storia, capibili certe "licenze poetiche", anche se solo alcune, spettacolari le scene dei concerti e in special modo quella che chiude il film, bravo Rami Malek nel ruolo del protagonista, ma boh, non l'ho trovato questo film imprescindibile.
– Spider-Man – Un nuovo universo (visto il 29/12)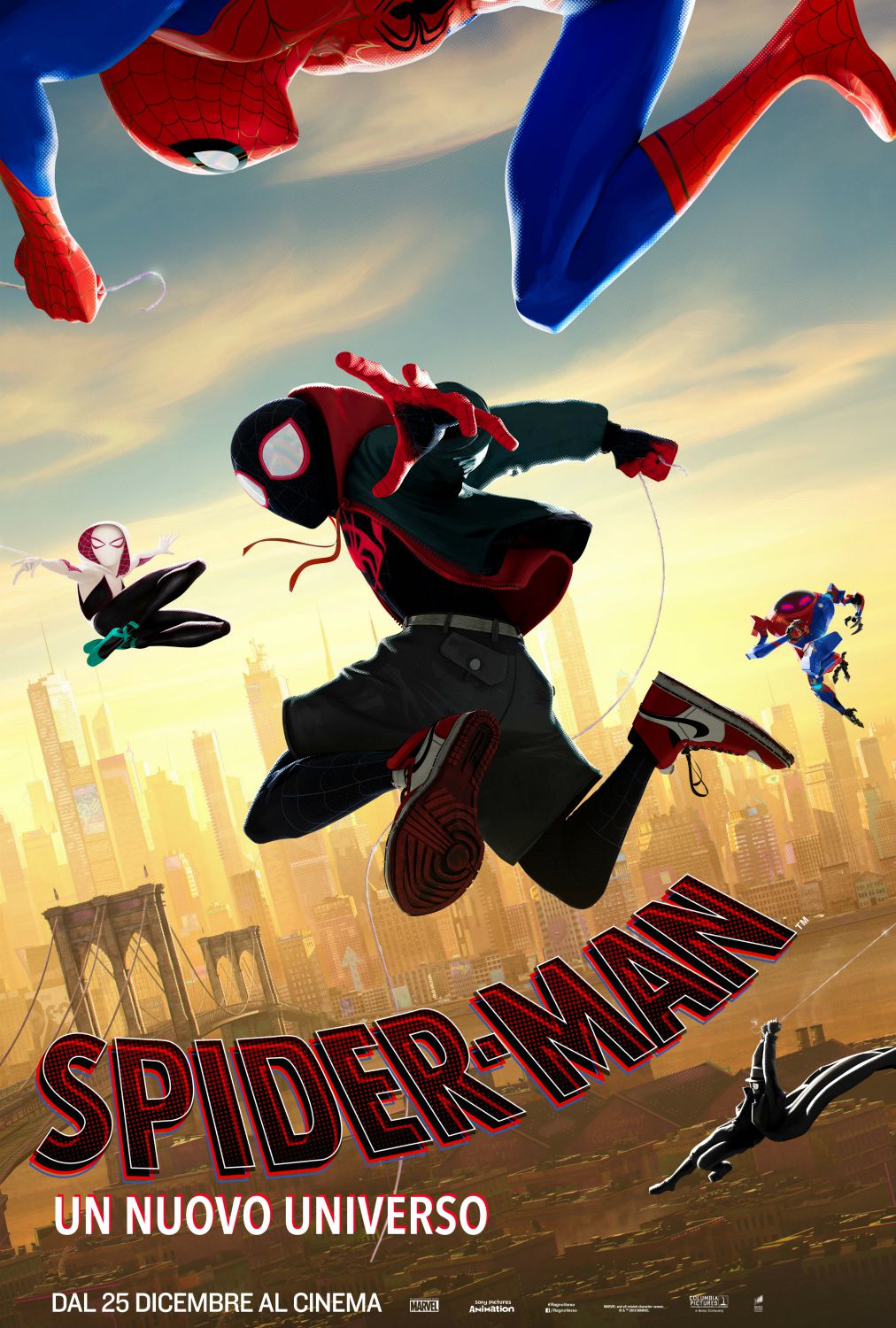 Ultimo film dell'anno, quasi all'unanimità il miglior film su Spider-Man. E' stato realmente così? Ne avevamo parlato qui giusto qualche giorno fa.
Concluso l'elenco passiamo al momento citazioni…
Quest'anno, rispetto al passato non ci sono state grosse mancanze o film persi. Forse l'unica curiosità è per Bumblebee,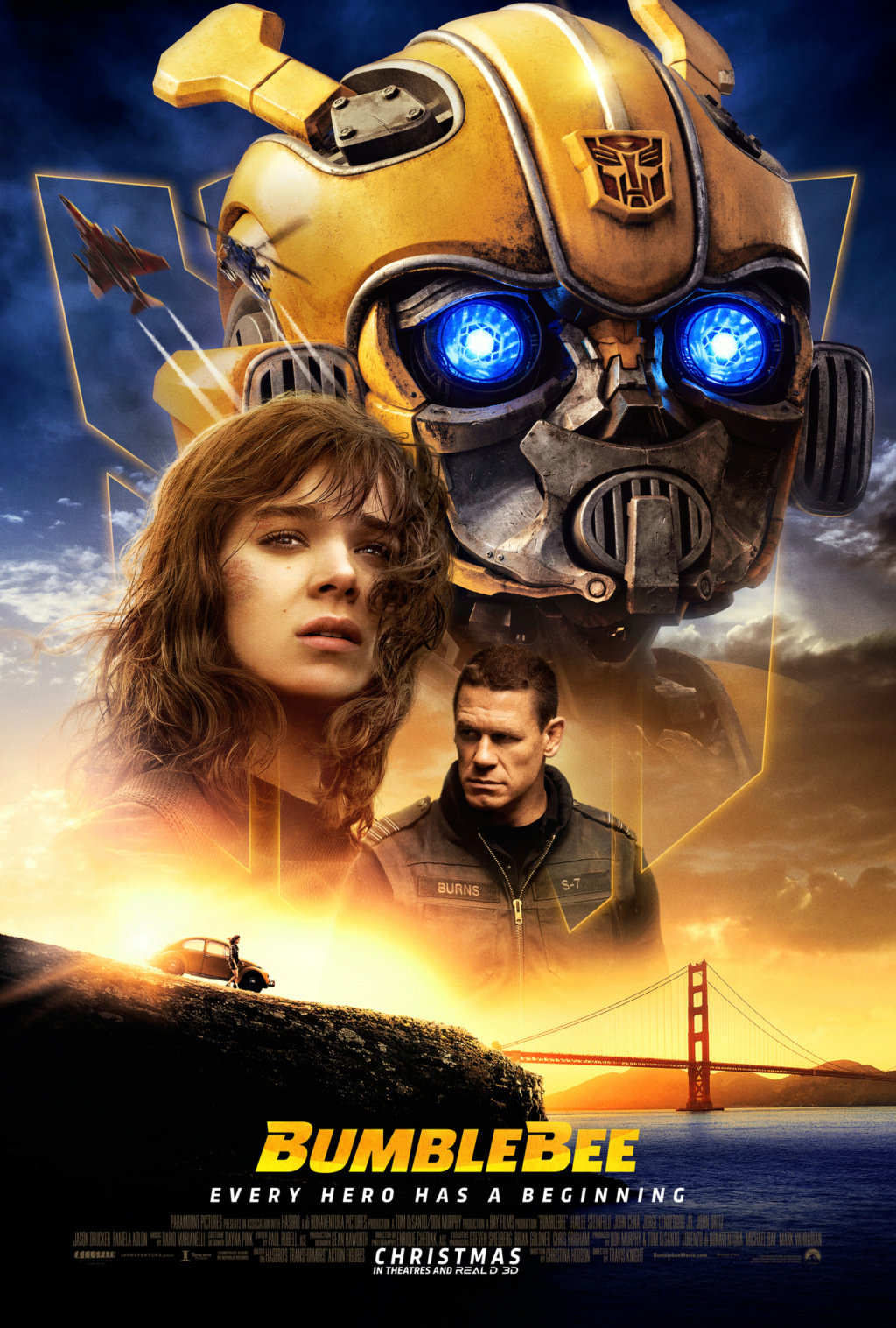 ma che forse riuscirò a recuperare nei prossimi giorni.
Si potrebbe citare anche A Star is Born,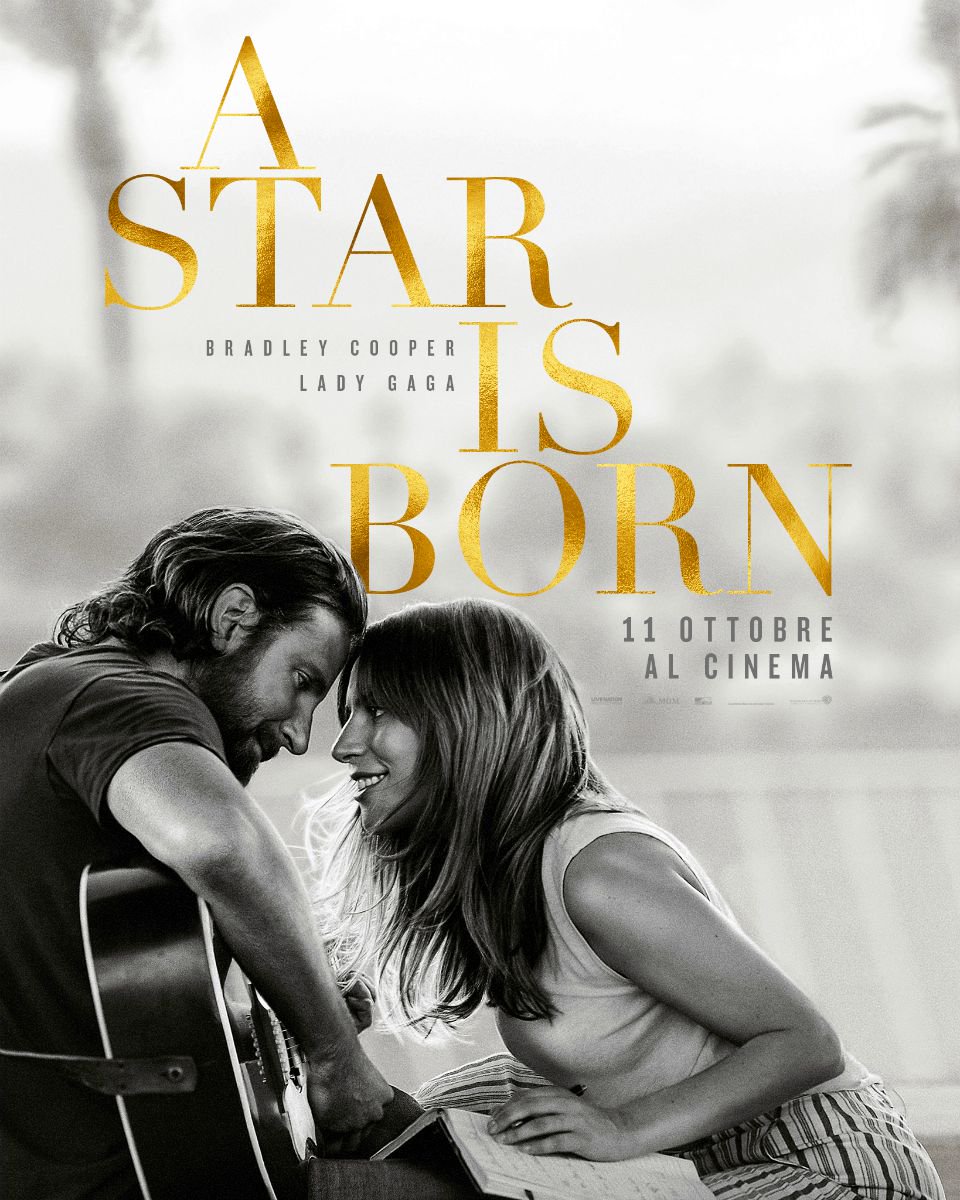 ma solo perché ne hanno parlato tutti.
Veniamo quindi alla classifica partendo, come usanza, da peggiori:
4° posto: La profezia dell'Armadillo. Lo dicevamo nella recensione, poca empatia con i personaggi e sicuramente un film che senza il "nome in copertina" sarebbe finito ancora più in sordina di quello che realmente è stato. Secondo me qualche accorgimento qua e là avrebbe aiutato.
3° posto: Solo: A Star Wars Story. Che dire se non un film abbastanza inutile e buttato li. Non mi ha lasciato niente.
2° posto: Venom. Non ci siamo, per quanto sia stato un successo commerciale al botteghino, certe battute e certe scene non si possono ne sentire ne vedere.
Scene confusionarie e spesso nel buio più totale, minano ulteriormente il tutto.
Faranno un seguito? probabilmente si. Ne varrà la pena? se fatto come questo, no di sicuro.
1° posto: Ella & John (The Leisure Seeker). Ovviamente non poteva finire in prima posizione il film che mi ha annoiato a morte per praticamente tutta la durata. Zero empatia per i protagonisti, storia abbastanza insulsa dove praticamente non succede nulla. Non è nelle mie corde e siamo tutti convinti, ma si poteva fare molto meglio.
Veniamo ai migliori:
4° posto: Io C'è. Senza dubbio uno dei più divertenti e intelligenti film italiani visti negli ultimi anni. Fa ridere, ma allo stesso tempo fa pensare grazie alle tematiche raccontate. Da recuperare.
3° posto: Jumanji – Benvenuti nella giungla. Mi sono veramente ricreduto. Per quanto apprezzi The Rock come attore, non pensavo possibile dare un seguito al primo Jumanji. Un film leggero, ma veramente ben gestito e retto da un buon cast al suo interno.
2° posto: Avengers: Infinity War. Non nascondiamoci dietro un dito, è il miglior cinecomic visto fin'ora, questo è praticamente innegabile.
Ha un difetto? certo, è metà film. Però far quadrare dieci anni di universo cinematrografico è stata un'impresa titanica.
1° posto: Ready Player One. Praticamente a pari merito con Infinity War, ma per me il film di Spielberg merita la medaglia d'oro quest'anno. Visivamente spettacolare, coinvolgente e pieno zeppo di citazioni che pescano a piene mani dalla cultura pop. Storia banale? vero, ma chissene, aggiungerei.
Conclusa anche la classifica vediamo cosa ci aspetta quest'anno.
Senza dubbio i piatti forti sono formati "dall'antipasto" Captain Marvel e dalla "portata principale" Avengers: Endgame.
Personalmente do fiducia a Shazam! e molta meno a Aquaman. E il resto? vedremo nei prossimi dodici mesi cosa ci verrà proposto.
See you next
Videogiocatore di vecchia scuola.
Nella gloriosa console war tra Sega e Nintendo sempre schierato a fianco di Sonic e soci.