Dopo la top e flop cinema, quest'anno voglio inaugurare anche una top e flop serie televisive.
Partiamo da due semplici premesse, giusto per non sentire commenti strani in seguito.
Le serie televisive elencate sono quelle che IO HO VISTO NEL CORSO DEL 2018. Questo significa che non sono necessariamente prodotte o rilasciate nel 2018.
Gli anni a fianco delle stagioni invece indicano la data di rilascio in Italia, che non necessariamente coincide con l'anno di pubblicazione in patria.
Fatte queste premesse, iniziamo.
– Lost (Stagioni 1-6 2005/2010)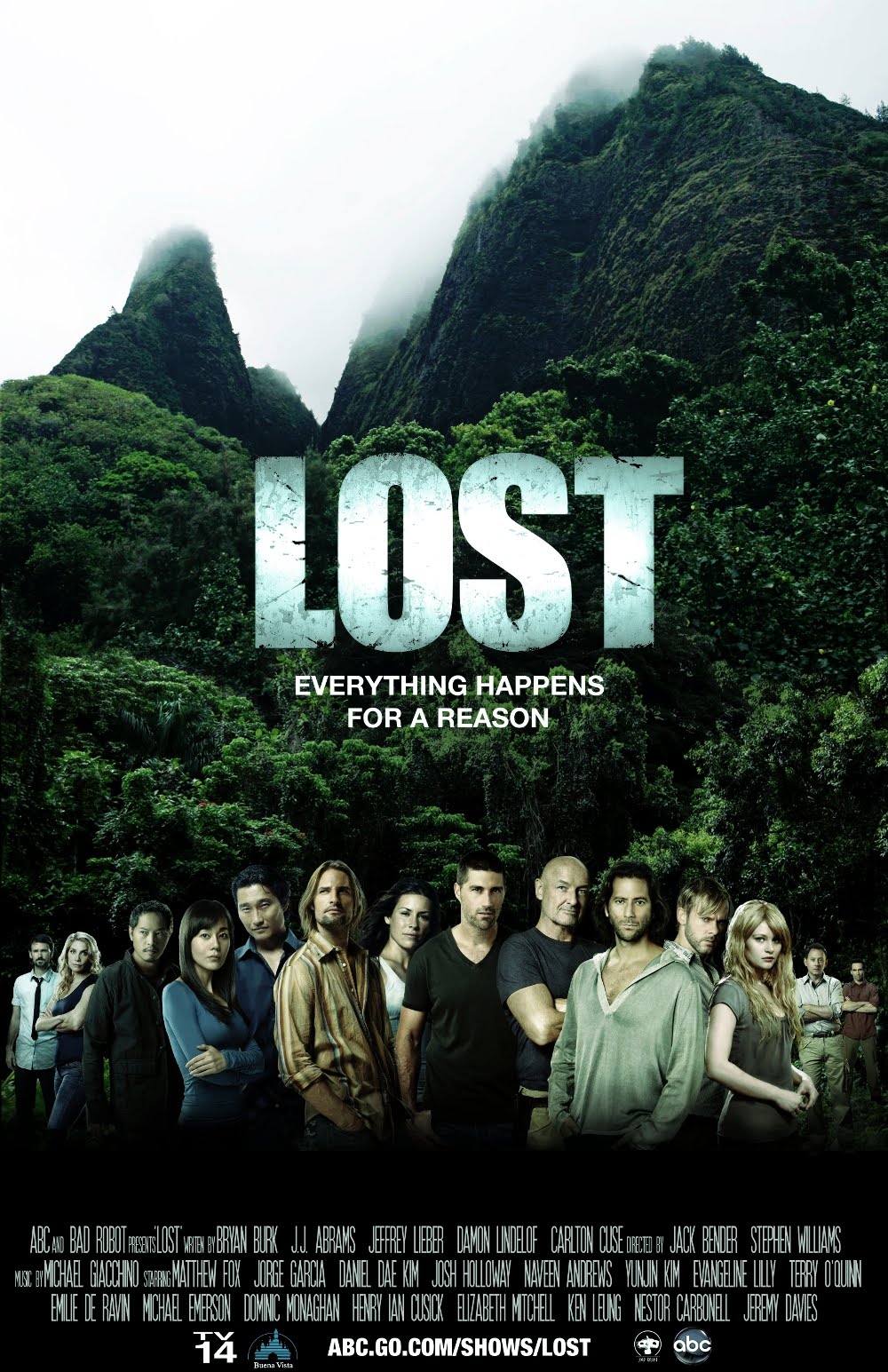 Benvenuti sul volo di linea 815 della Oceanic Airlines, in partenza da Sidney e diretto a Los Angeles.
Preghiamo tutti i passeggeri di allacciare le cinture nella fase di decollo. Buon viaggio.
Senza dubbio una delle serie televisive più famose, chiacchierate e odiate per il finale controverso. Sicuramente so benissimo che non stiamo parlando di una serie "freschissima" però dovevo togliermi il "peso" di non averla vista.
E devo dire che senza dubbio è una delle serie più coinvolgenti degli ultimi anni.
Scritta da J.J. Abrams e divisa in sei stagioni, i 114 episodi che ripercorrono la vita dei sopravvissuti del volo 815 sono ben fatti.
A mio parere ci sono degli episodi molto trascurabili, specialmente nella prima metà della seconda stagione, però in linea generale il tutto regge sempre il giusto ritmo.
Motore pulsante della prima stagione è il perfetto connubio di tre fattori.
1) Gli sforzi dei 48 nel cercare un modo di sopravvivere e nel trovare il modo di andarsene dall'isola.
2) La storia personale dei personaggi principali, raccontata con flashback mirati in ogni episodio, per lo meno della prima stagione.
3) L'isola e i suoi misteri.
Sicuramente Abrams è riuscito ad amalgamare in maniera perfetta tutti e tre i fattori, tenendo alta la tensione allo spettatore senza perdersi, per lo meno all'inizio, in episodi trascurabili.
Ogni personaggio, visto ad un primo sguardo può essere categorizzato tra "buono" e "cattivo" ma, nel corso del tempo, specialmente mano a mano che ne approfondiremo il passato, capiremo che ognuno ha un qualche segreto rendendolo a "sfumature di grigio".
E per quanto non mi piacciano le puntate filler sono rimasto sconvolto dalla visione dell'episodio 3×14 Exposé.
Chi se la ricorda sa bene a cosa mi riferisco e di quanto, pur essendo inutile ai fini della trama, sia anche inquietante, specialmente nel finale.
<SPOILER>
</SPOILER>
Nel corso delle 6 stagioni avremo diversi cambi di narrazione degli episodi.
E il famigerato finale? Devo dire che tutto sommato non mi è dispiaciuto, ci sono delle cose che non mi tornano neanche seguendo le teorie dell'Internet, però è una conclusione che ci può stare.
Personalmente ho odiato molto di più quello di How I Met Your Mother.
– The End Of Fxxxing World (Stagione 1 2018)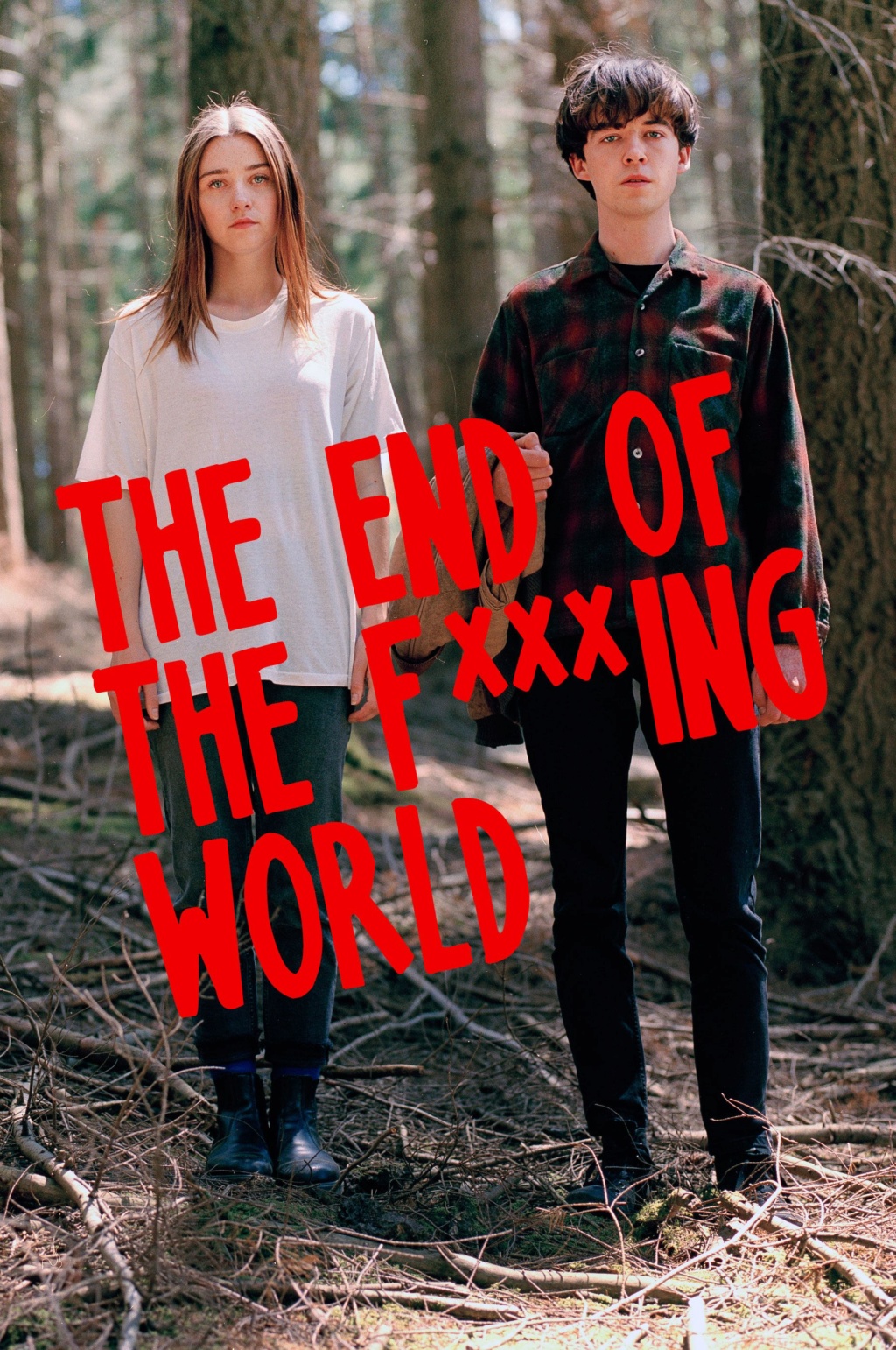 Attirato dal bizzarro trailer questa serie non l'ho digerita. Onestamente pensavo di trovarmi di fronte a si del black humor, ma sicuramente in qualcosa di più easy e divertente da seguire.
Per fortuna stiamo parlando di 8 episodi da 20 minuti circa cadauno.
La storia di due ragazzi di 17 anni dove lui, James, pensa di essere psicopatico e lei, Alyssa, ragazza ribelle e lunatica, partono per un viaggio on the road dove riscopriranno sé stessi.
Purtroppo i due protagonisti, pur essendo atipici, non mi hanno coinvolto minimamente nelle loro vicende. Ci sarà un seguito? bella domanda. Io sicuramente mi fermo qua.
– Devilman Crybaby (Stagione 1 2018)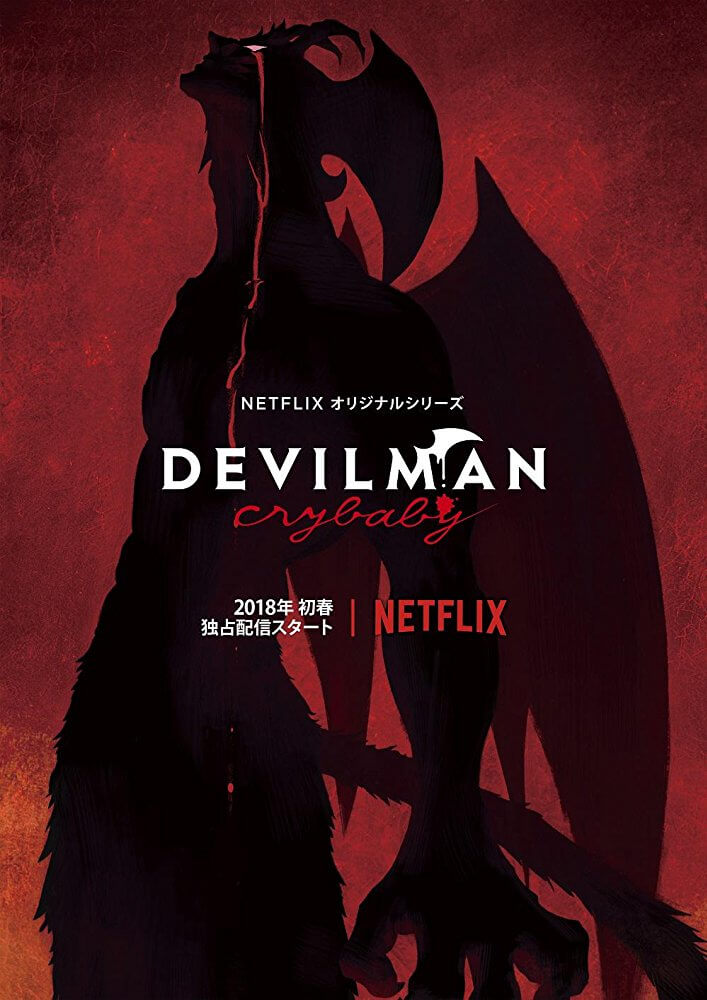 Serie controversa che ha diviso nettamente il pubblico tra chi l'ha amata e chi l'ha odiata.
Io questa volta mi schiero con i secondi.
Non capirò un cazzo ma, per me, questo non è Devilman pur salvandone alcuni aspetti.
Ma ne avevamo parlato qui.

– Prison School (Stagione 1 2016)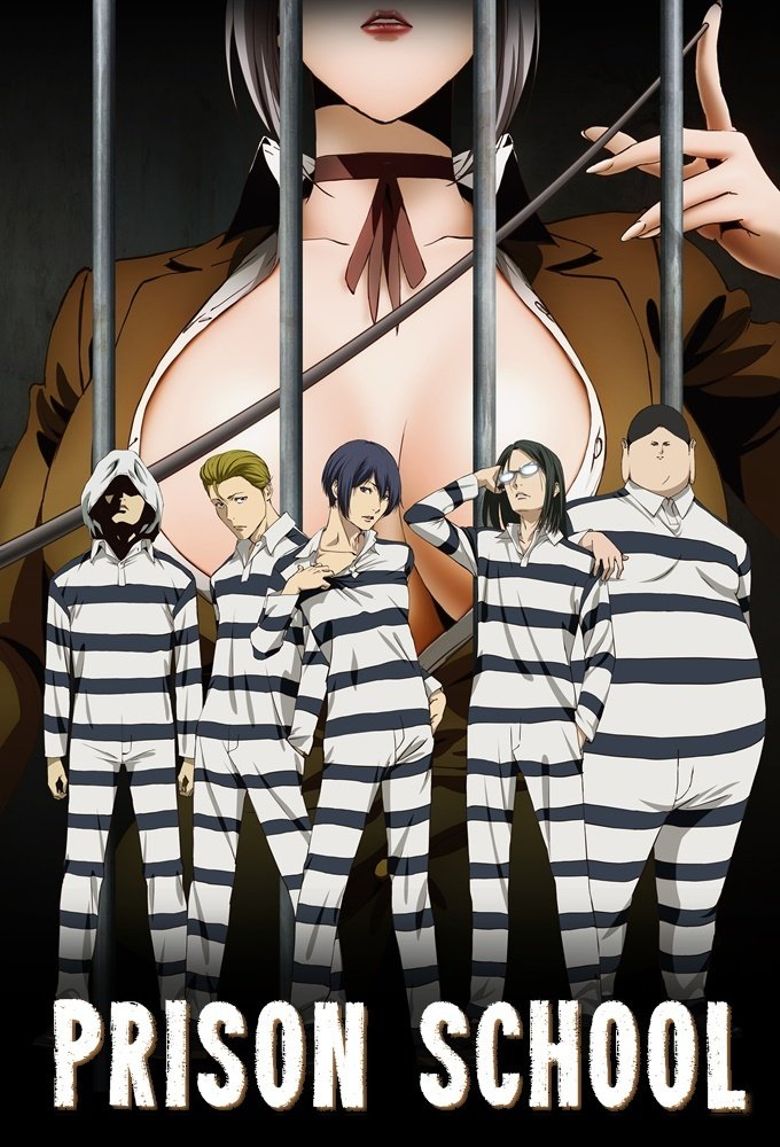 Che dire? una serie che ho visto per pura curiosità avendo visto qualche volume del manga in fumetteria.
Un anime che racconta la storia di cinque ragazzi che iniziano a frequentare un liceo superiore frequentato esclusivamente da ragazze.
Quando i 5 tentano la mossa di sbirciare le compagne di classe, vengono scoperti dalla presidente dell'associazione studentesca segreta che li condanna alla vita di prigione e ai lavori forzati.
Senza dubbio i 12 episodi che compongono la prima stagione sono basati esclusivamente sul fan service e sul mostrare le forme poco coperte della vicepresidentessa Meiko Shiraki.
La serie è divertente e secondo me, esclusa la macro trama un po' bizzarra, mostra, specialmente sul finale, la grande unione dei 5 protagonisti e il giocarsi il tutto per tutto pur di uscire da quell'incubo.
Seguirò una eventuale seconda stagione? beh perché no. Potrebbe riservare qualche sorpresa soprattutto a fronte del finale della prima.
– Altered Carbon (Stagione 1 2018)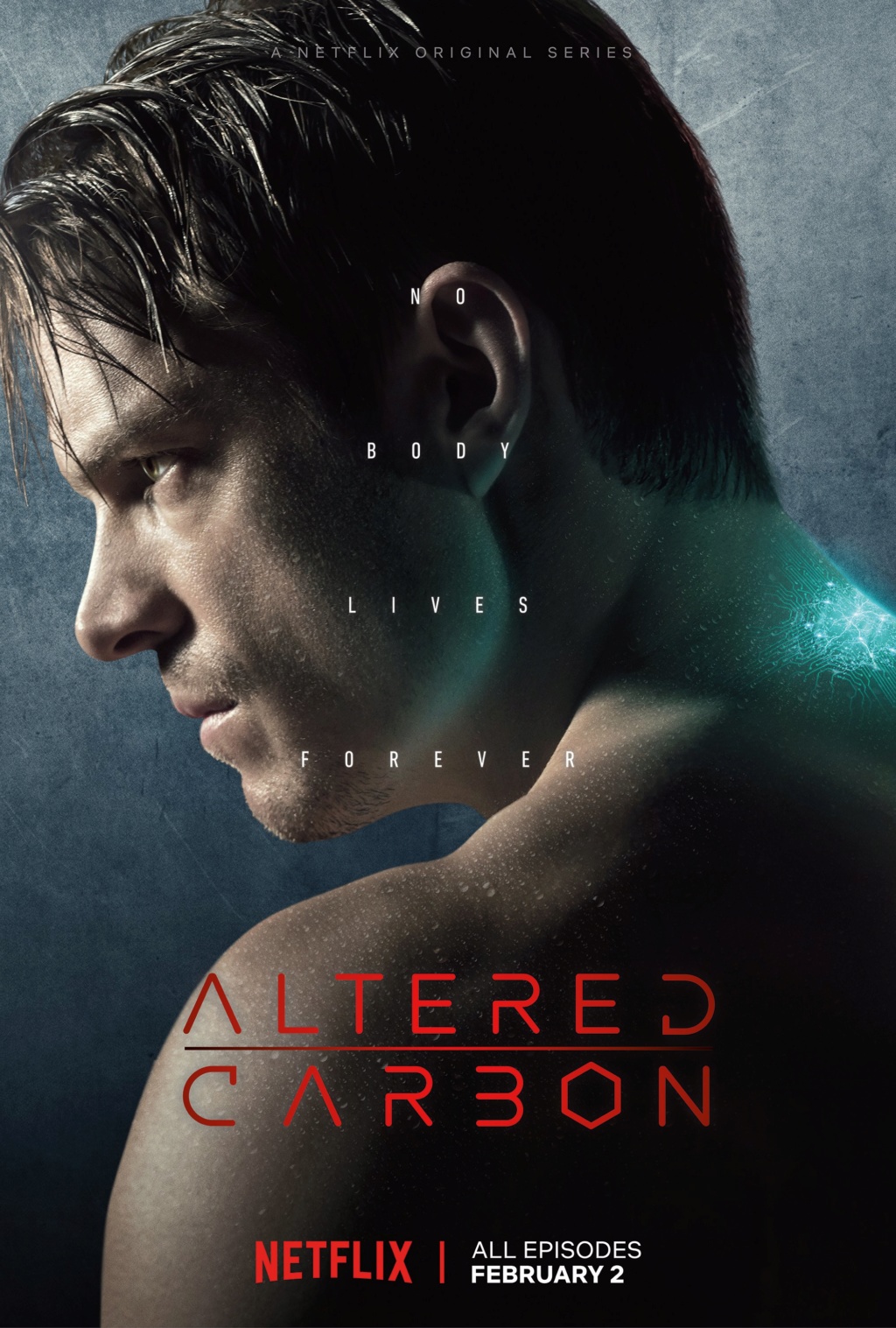 La coscienza umana può essere codificata come I.D.U. (Immagazzinamento Digitale Umano) e trasferita tramite dei dispositivi chiamati "pila corticale".
Queste le basi sulle quali si basa Altered Carbon, serie Netflix uscita integralmente il 2 febbraio e basata sul romanzo Bay City (Altered Carbon in originale) scritta da Richard K. Morgan.
Partiamo dalla storia. Siamo nel 2384 dove conosciamo il protagonista della storia, Takeshi Kovacs, un ex combattente che, dopo una serie di vicissitudini muore e la sua pila viene messa in stasi carceraria. Verrà risvegliato 250 anni dopo per risolvere il caso di Laurens Bancroft, un facoltoso e potente aristocratico Mat (cioè un Matusalemme) dall'età di oltre 360 anni, che si è apparentemente suicidato, perdendo tutti i ricordi dall'ultimo backup, cioè delle 48 ore antecedenti la morte. L'uomo è convinto di non essersi suicidato e ingaggia lo Spedi per indagare su quello che ritiene un omicidio.
Senza dubbio è visivamente una delle migliori serie Sci-FI prodotte negli ultimi anni.
Come si può vedere anche dal trailer della serie, prende ispirazione da molti "mostri sacri" del genere, partendo da Blade Runner.
A mio modo di vedere però Netflix pecca sempre negli stessi punti. Ovvero una trama che scorre fin troppo lenta nella sua narrazione ed episodi troppo lunghi.
A dirla tutta, secondo me, c'è troppa confusione in alcuni della storia, da renderla poco fruibile in alcuni passaggi.
Seguirò un'eventuale seconda stagione? non credo.
– Kakegurui (Stagione 1 2018)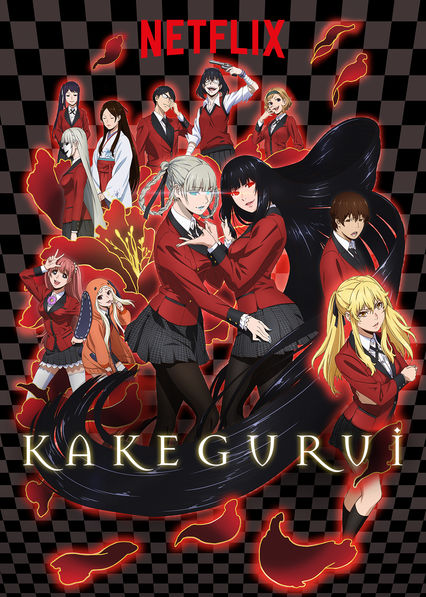 Altro anime, questa volta una gradita sorpresa. Non aggiungerò altro a quanto già detto all'epoca.
Una seconda stagione? Non vedo l'ora di vederla.
– Everything Sucks! (Stagione 1 2018)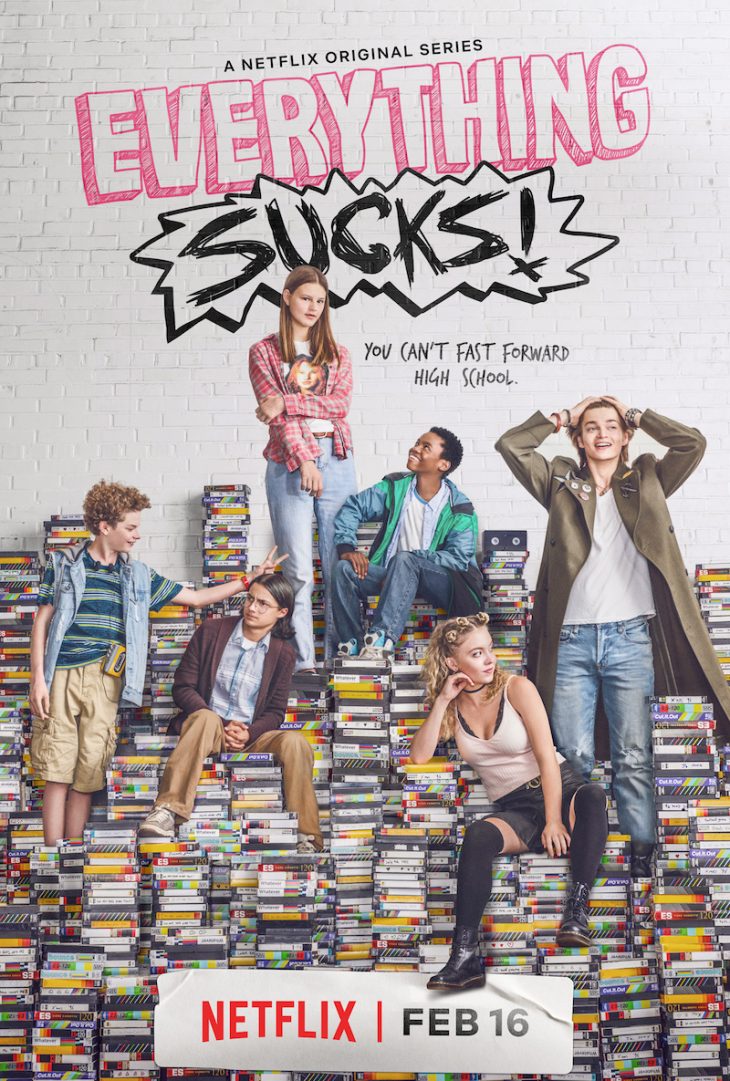 Serie nata seuendo il fattore "revival" degli anni passati, iniziata con Stranger Things.
Se li sono gli anni '80 a farla da padrone, in Everything Sucks! sono gli anni '90.
Nei dieci episodi che compongono la serie conosceremo alcune vicende studentesche principalmente guidate da Luke O'Neil (Jahi Di'Allo Winston) e Kate Messner (Peyton Kennedy).
Una serie molto easy, veloce ma non banale, vista la tematica principale su quale ruota la protagonista.
Purtroppo, ed è notizia dei primi giorni di aprile (la serie è uscita il 16 febbraio), la serie non avrà una seconda stagione. Onestamente è un peccato perché mi sarebbe piaciuto vederne un proseguo.
– Once Upon A Time (Stagione 7 2017/2018)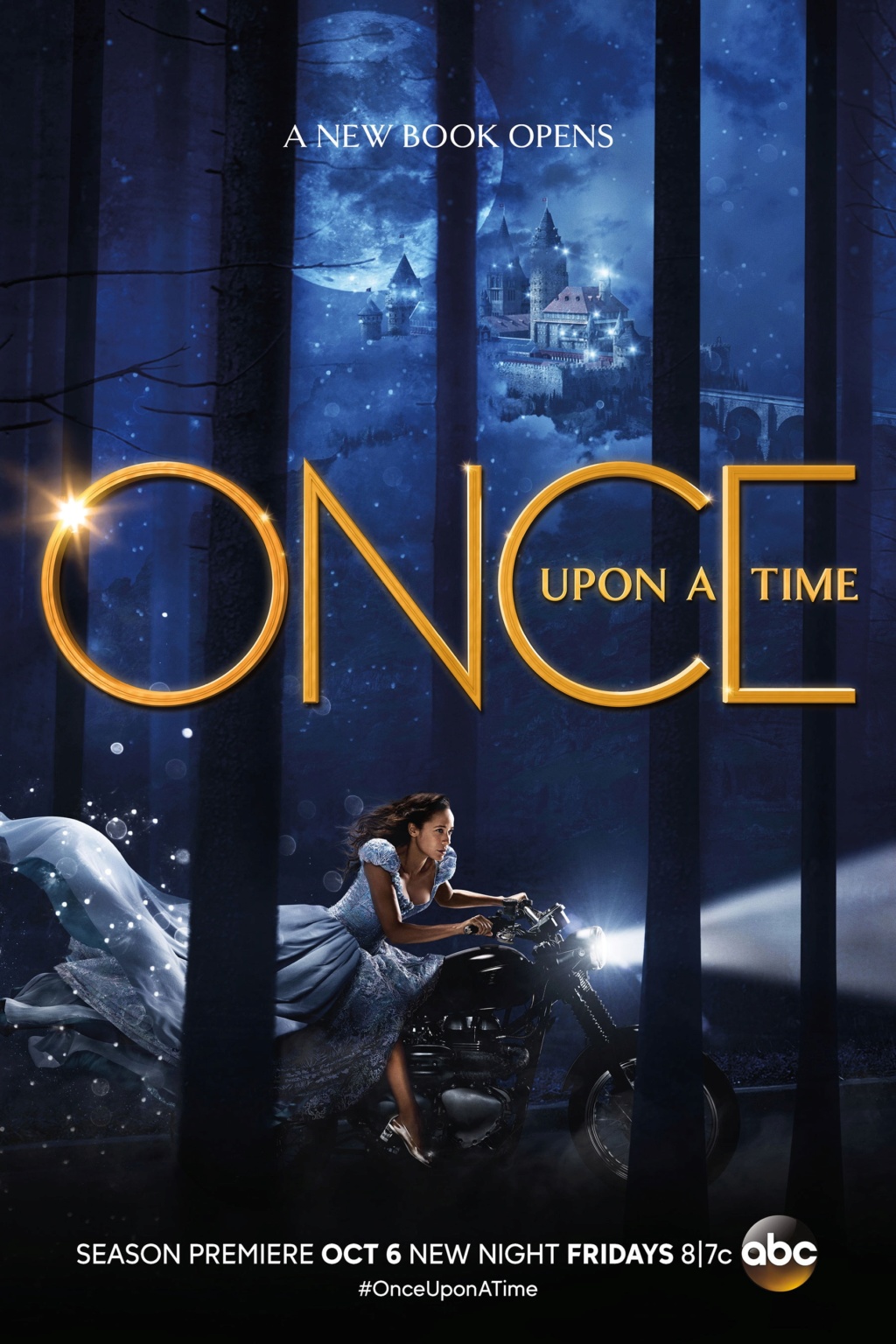 Ultima stagione di una serie che, nel corso del tempo, un po' si è persa. Onestamente andava chiusa alla sesta, col cliffhanger finale che concludeva la storia come è iniziata.
Quest'ultimo ciclo parte più o meno come è iniziata la serie. Una ragazzina si presenta alla porta di un ormai adulto Henry Mills, dicendogli di essere sua figlia e che tutti sono sotto un incantesimo che ha fatto perdere la memoria e le loro reali identità.
La cosa che stona, oltre ad un "more of the same" con nuovi protagonisti, è il fatto che quasi tutto il cast scompare, in primis la protagonista Emma Swan.
Tutti i 22 episodi gireranno sullo svelare chi e perché è stato lanciato l'incantesimo.
Onestamente il tutto risulta noioso e pur avendo qualche guizzo qua e là, ormai è una serie stanca.
Gli ultimi tre episodi rasentano addirittura il ridicolo, spiegando universi alternativi, viaggi nel tempo.
Onestamente sono contento che si sia conclusa.
– Mao Dante (unica Stagione 2009)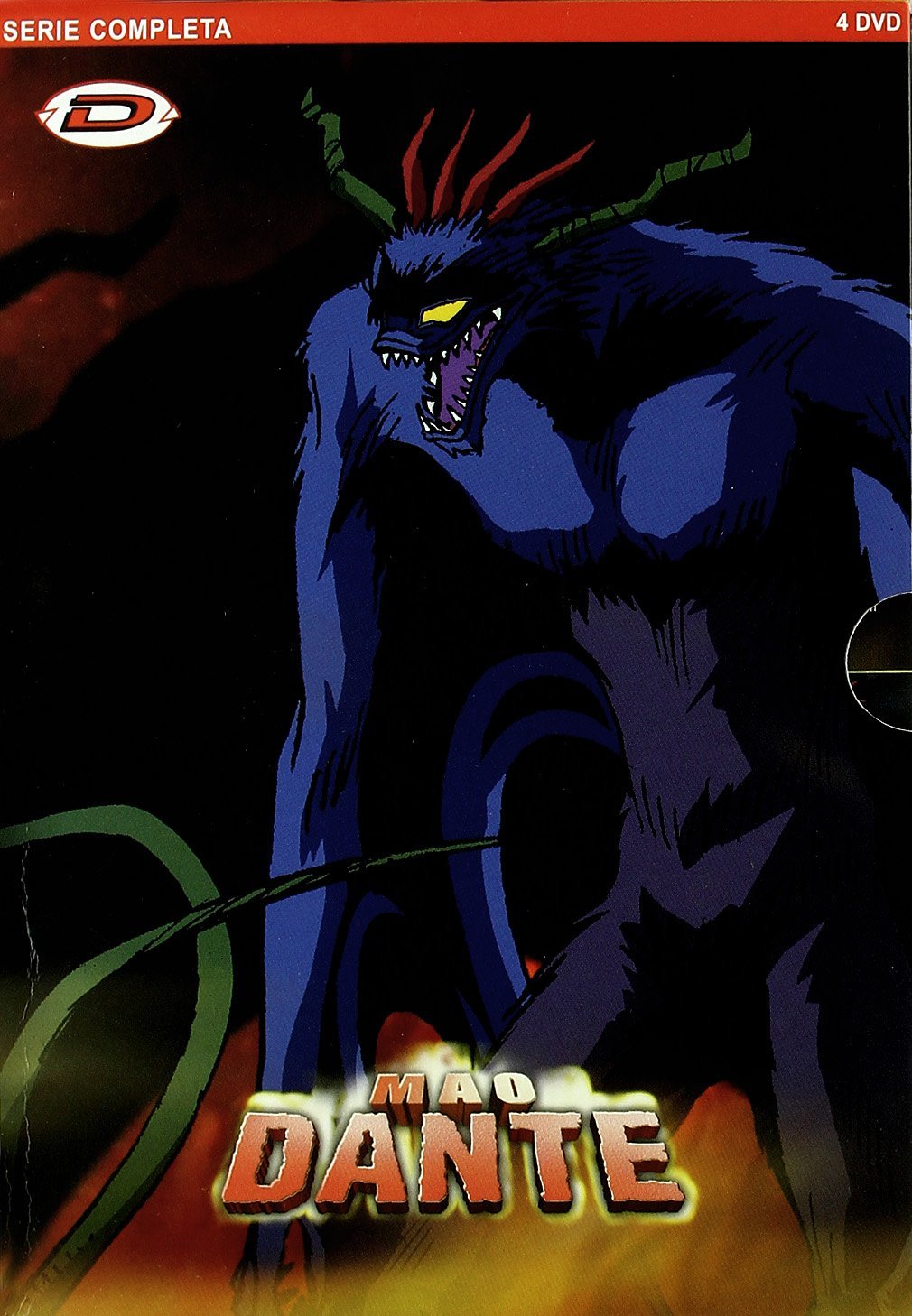 Per questa serie ne aveamo già parlato facendone una comparazione con le altre due incarnazioni dell'opera, il fumetto originale del '78 e la reboot del 2002/2003.
– Lost in Space (Stagione 1 2018)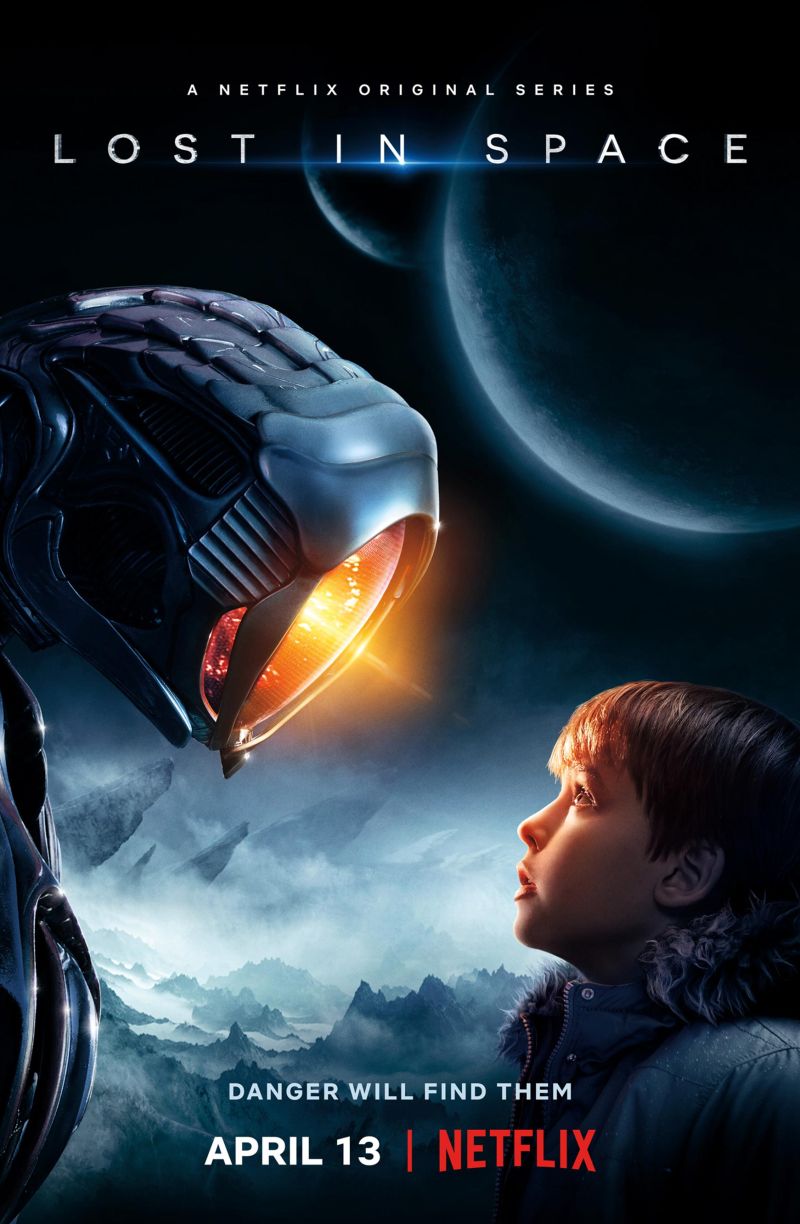 Piccola rivelazione di quest'anno. Ne avevo già parlato in un post dedicato.
– Beauty & The Beast (Stagioni 3-4 2016)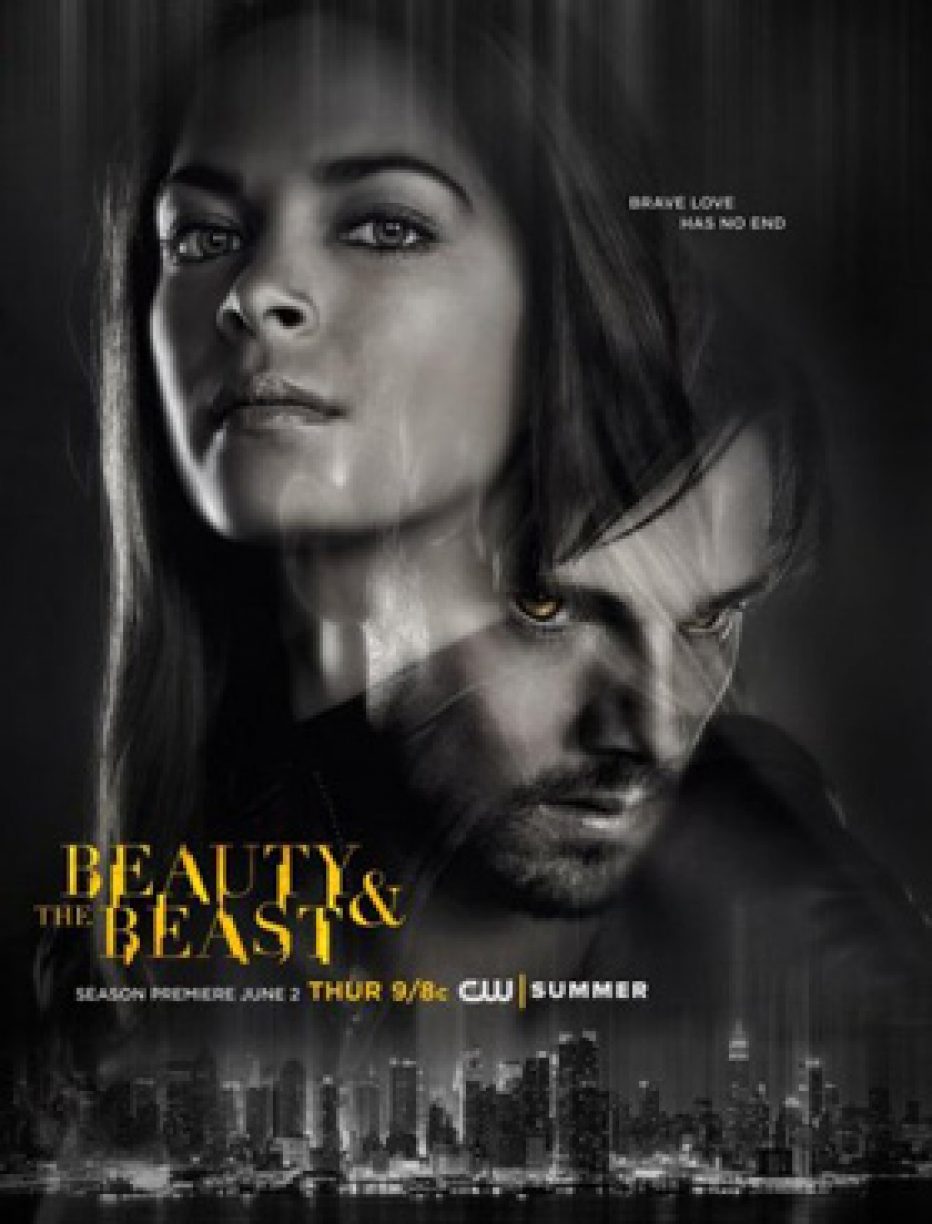 Serie che ho iniziato principalmente per l'attrice principale, ovvero Kristin Kreuk, cioè la Lana Lang di Smallville.
Secondo me è una serie che ha avuto una prima stagione godibile, per passare ad una seconda abbastanza paradossale per le rivelazioni fatte.
Fatto sta che mancavano 26 episodi ed ero curioso di vedere come si concludeva il tutto.
E diciamo che sì e no. Se la terza stagione è comunque salvabile e si torna sullo stile della prima, la quarta risulta noiosetta.
Però tutto sommato però ho apprezzato il finale che ha chiuso le avventure di Catherine e Vincent.
– Doctor Who (Stagione 10 2017/2018)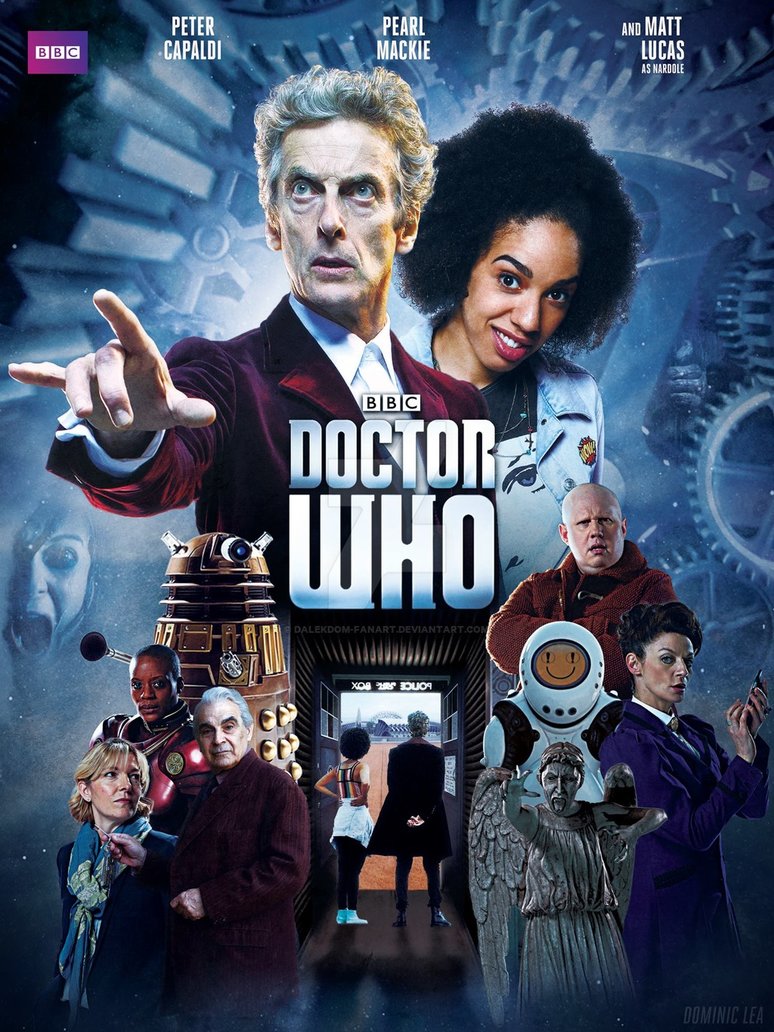 Ultima stagione per la gestione Capaldi. Onestamente, per quanto apprezzi il dodicesimo Dottore, devo dire che non tutti gli episodi della serie sono riusciti bene.
Anche la nuova squadra di supporto formata da Bill Potts e Nardole non mi hanno convinto appieno.
Lei onestamente poco incisiva e sicuramente non sarà una delle compagne di viaggio più ricordate.
Nardole sicuramente più simpatico nel ruolo di supporter. Veniva introdotto nello speciale "I Mariti di River Song", ma onestamente non lo ricordavo.
Gli episodi più convincenti rimangono senza dubbio quelli scritti da Steven Moffat, che però abbandona il ruolo di Showrunner proprio in questa stagione.
E nella prossima? Finalmente vedremo la tanto chiacchierata Dottoressa (Jodie Whittaker) prendere il comando del T.A.R.D.I.S.
– 13 Reasons Why (Stagione 2 2018)
Serie che non aveva bisogno di esistere, ma anche questa volta abbiamo un post dedicato.
– Shadowhunters: The Mortal Instruments (Stagione 3 2018)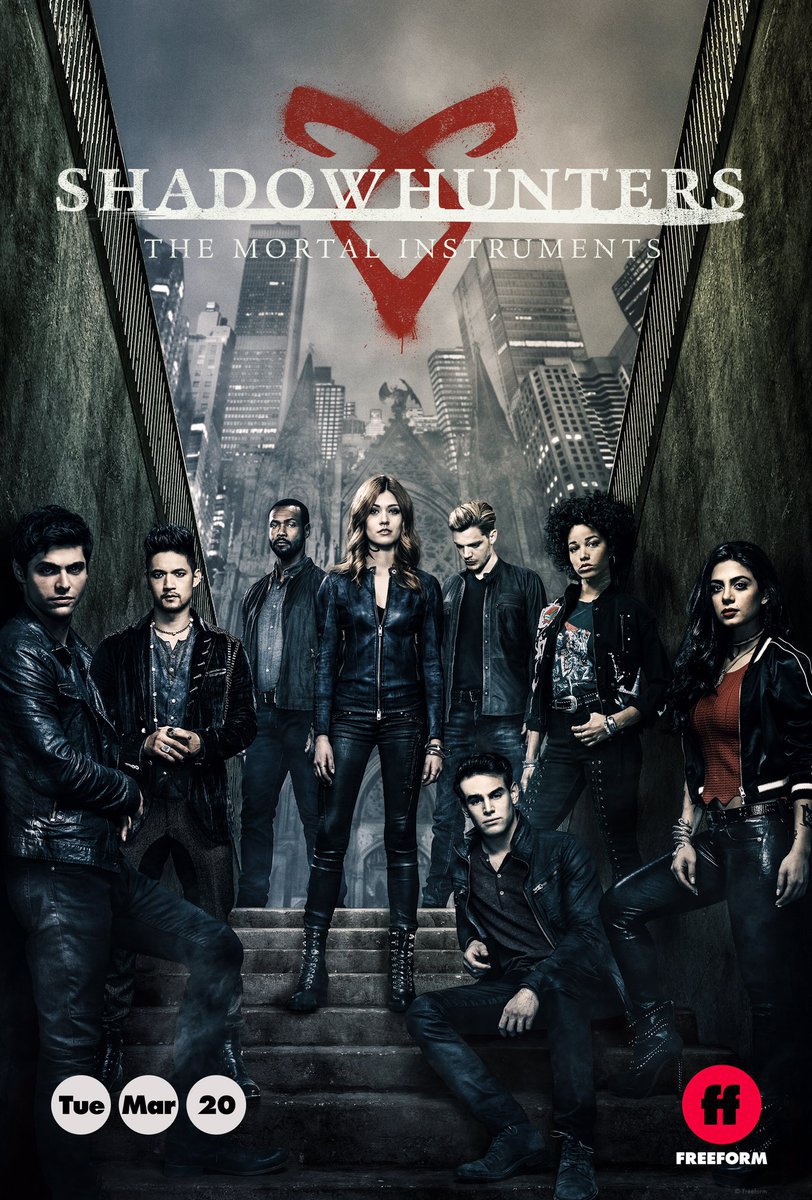 Terza stagione per i figli di Raziel.
Serie, come la precedente stagione, divisa in due archi narrativi distinti.
Si parte dalle conseguenze del finale della precedente stagione, dalla sconfitta di Valentine e dal desiderio espresso all'angelo Raziel da parte di Clary per riportare in vita Jace.
Escludendo però i gli ultimi episodi, diciamo che la prima parte viene raccontata con forse troppa calma.
Apprezzo comunque l'idea di tagliare in due la narrazione presentando annualmente praticamente due stagioni da dieci episodi per volta.
Peccato che, ed è notizia di inizio giugno, la seconda parte della serie è stata cancellata.
L'anno prossimo, per chiudere la serie in maniera degna, verranno fatti due film sempre distribuiti da Netflix.
– Misfist (Stagioni 1-3 2011/2012)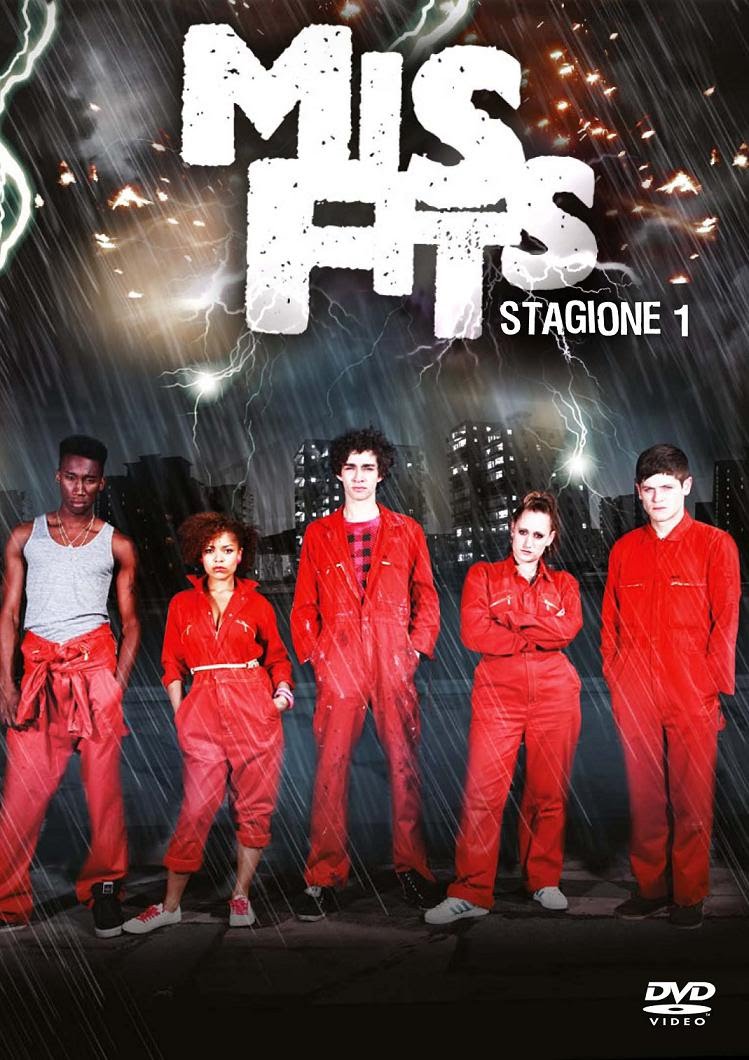 Altra serie recuperata per le varie discussioni avute con amici nel corso degli anni. Pur non avendomi entusiasmato troppo nella prima stagione, ho trovato la seconda molto più coinvolgente e interessante.
Il concept di un gruppo di "delinquentelli", obbligati ai lavori socialmente utili, dove ottengo dei superpoteri "grazie" ad una non troppo ben specificata tempesta, era un'idea originale.
Si nota però che già ad inizio della terza stagione si perdono un pochino le linee guida della storia e si inizia un po' ad arrampicarsi sugli specchi, mescolando le carte in tavola in maniera non ottimale.
Poi diciamocela, la perdita del personaggio di Nathan (Robert Sheehan), senza dubbio il mio preferito, fa perdere ulteriormente punti allo show.
– Fairy Tail (Stagione 1 2016)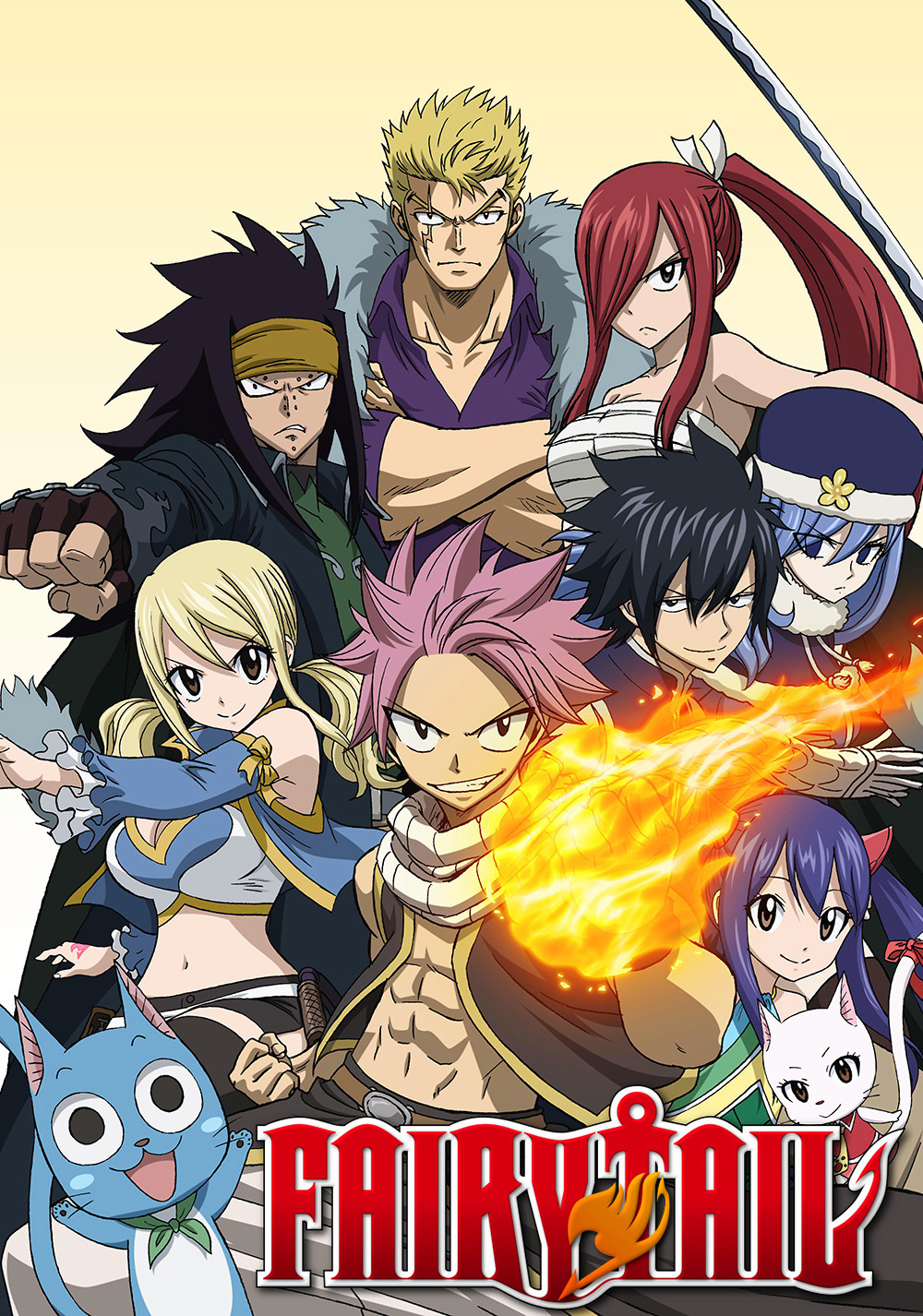 "Succede a Fairy Tail…" Questa più o meno la frase fulcro di ogni episodio.
Tratto dall'omonimo manga, ancora in fase di pubblicazione in Italia ma completato in patria, racconta le avventure di un gruppo di maghi guerrieri, in un mondo farcito di magia.
Ho incominciato la serie esclusivamente per vedere come veniva trasposto il manga che ormai seguo da anni, ma che nel corso del tempo ha perso abbastanza il suo mordente.
Serie simpatica, un classico Shonen pieno di battaglie e poteri.
– Kiss Me Fist (Stagione 1 2018)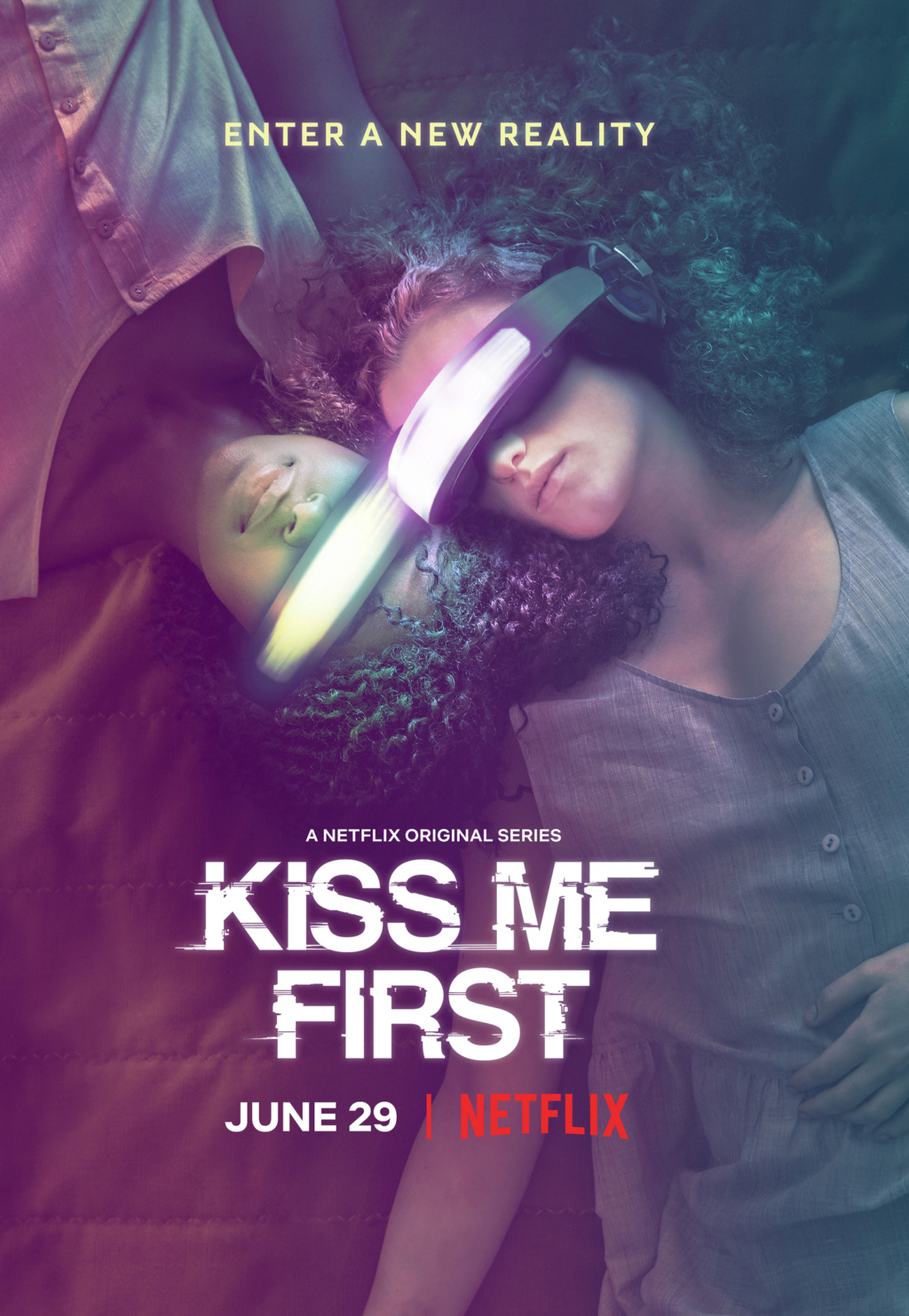 Serie Inglese che viene trainata dal trailer che strizza un po' l'occhio a Ready Player One.
Anche questa volta vi rimando al post dedicato.
– The Flash (Stagione 4 2018)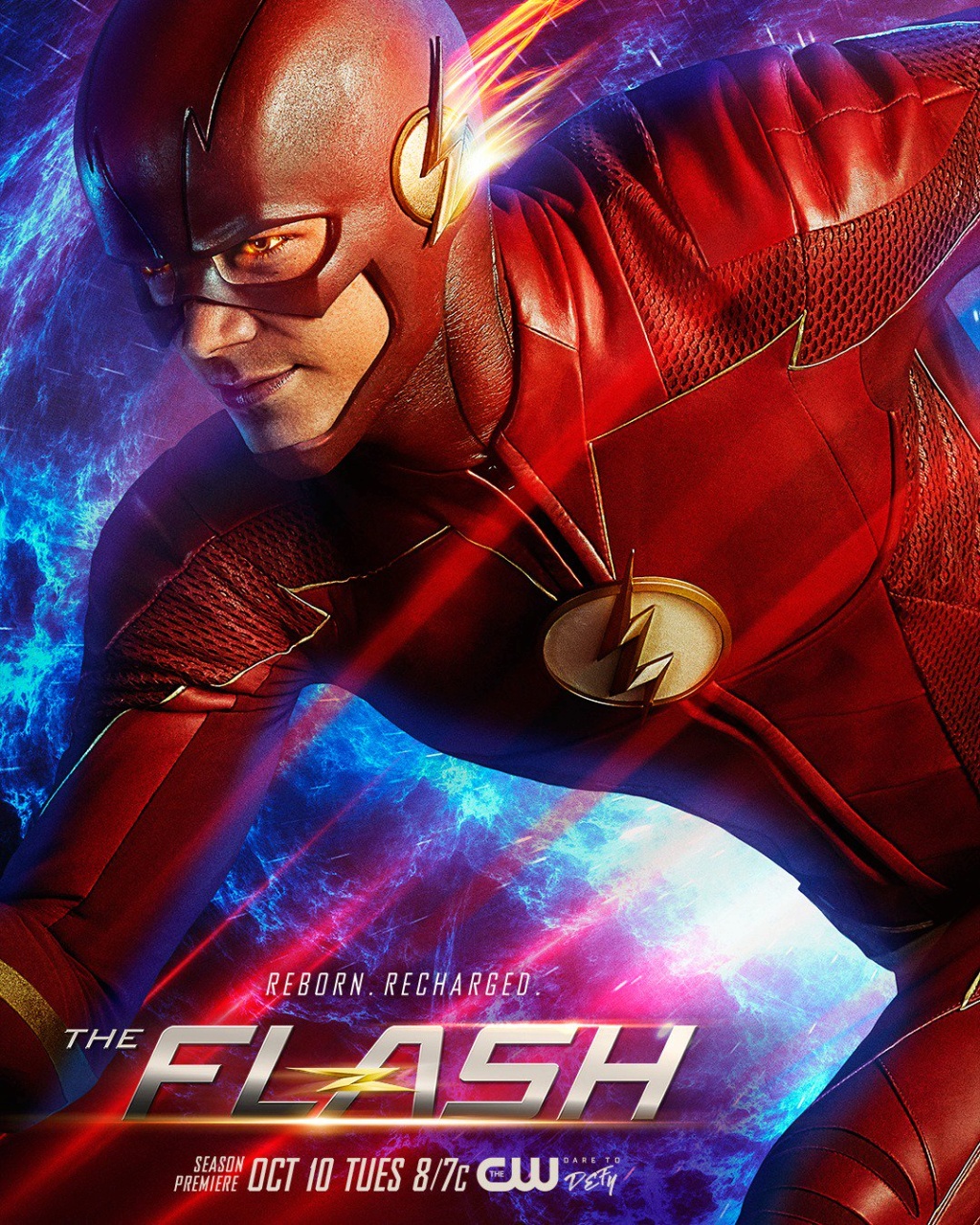 Il velocista scarlatto torna a sfrecciare sulle strade di Central City.
Ancora una volta vi rimando al post dedicato.
– Cloak & Dagger (Stagione 1 2018)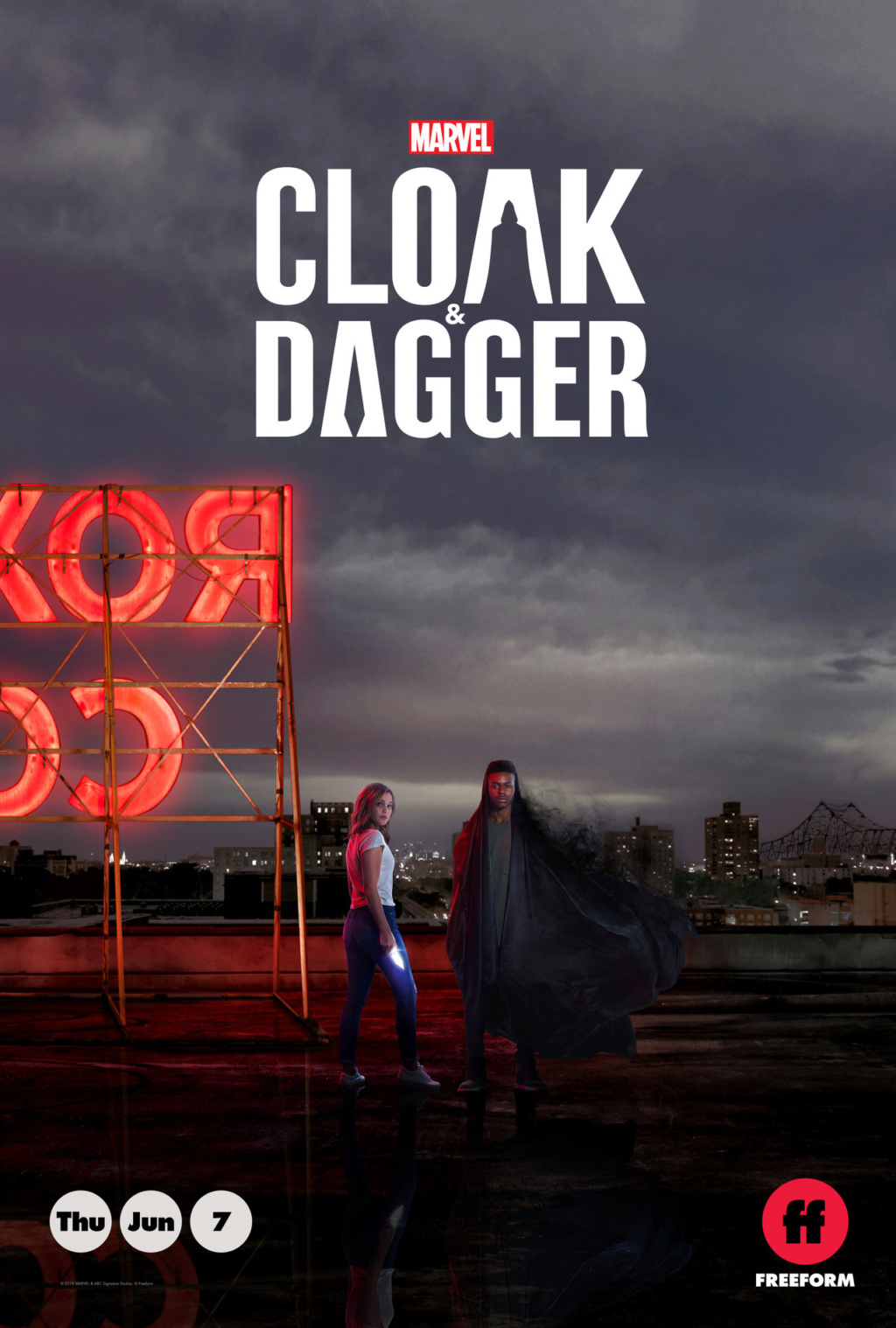 Prima stagione su due personaggi poco conosciuti delle schiere Marvel. Non ottimale, ma decisamente un discreto inizio.
Ma ancora una volta vi rimando al post dedicato.
– Riverdale (Stagione 1 2017)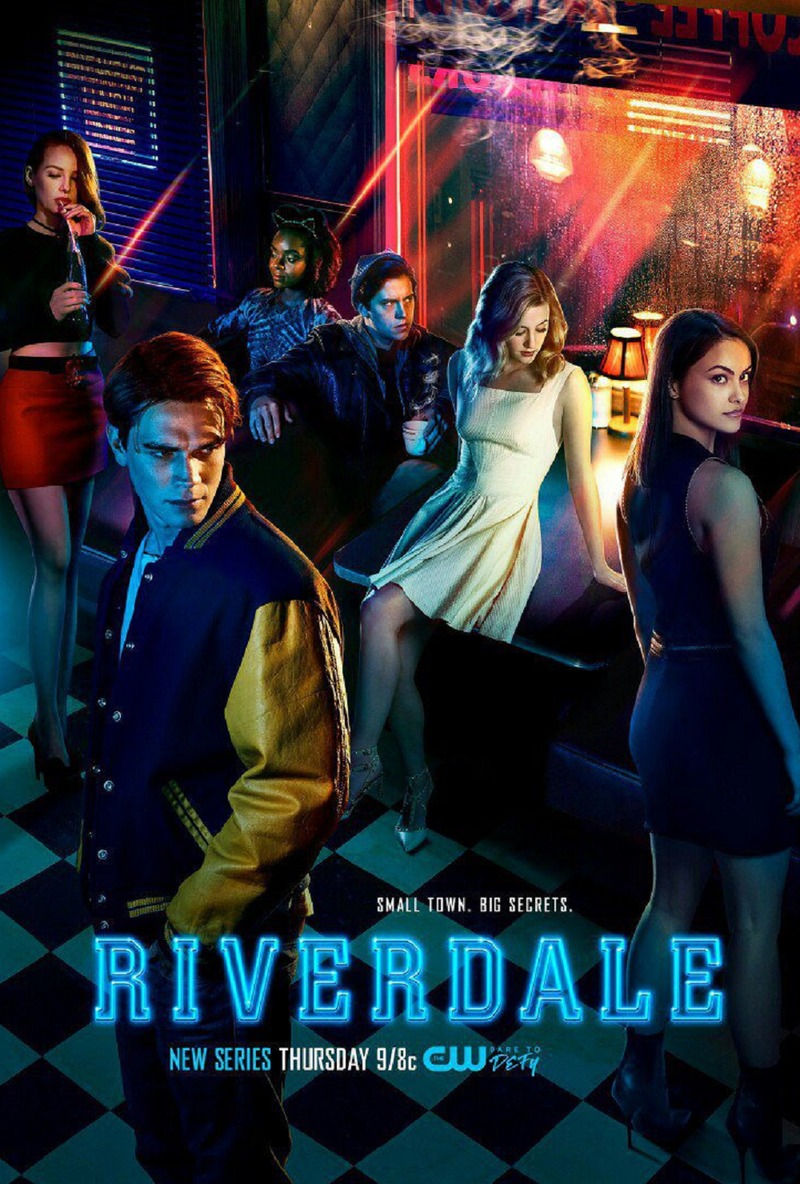 Senza dubbio una delle serie che più ero curioso di vedere. Decisamente una delle migliori tra quelle viste quest'anno.
Ma ancora una volta vi rimando al post dedicato.
– Luke Cage (Stagione 2 2018)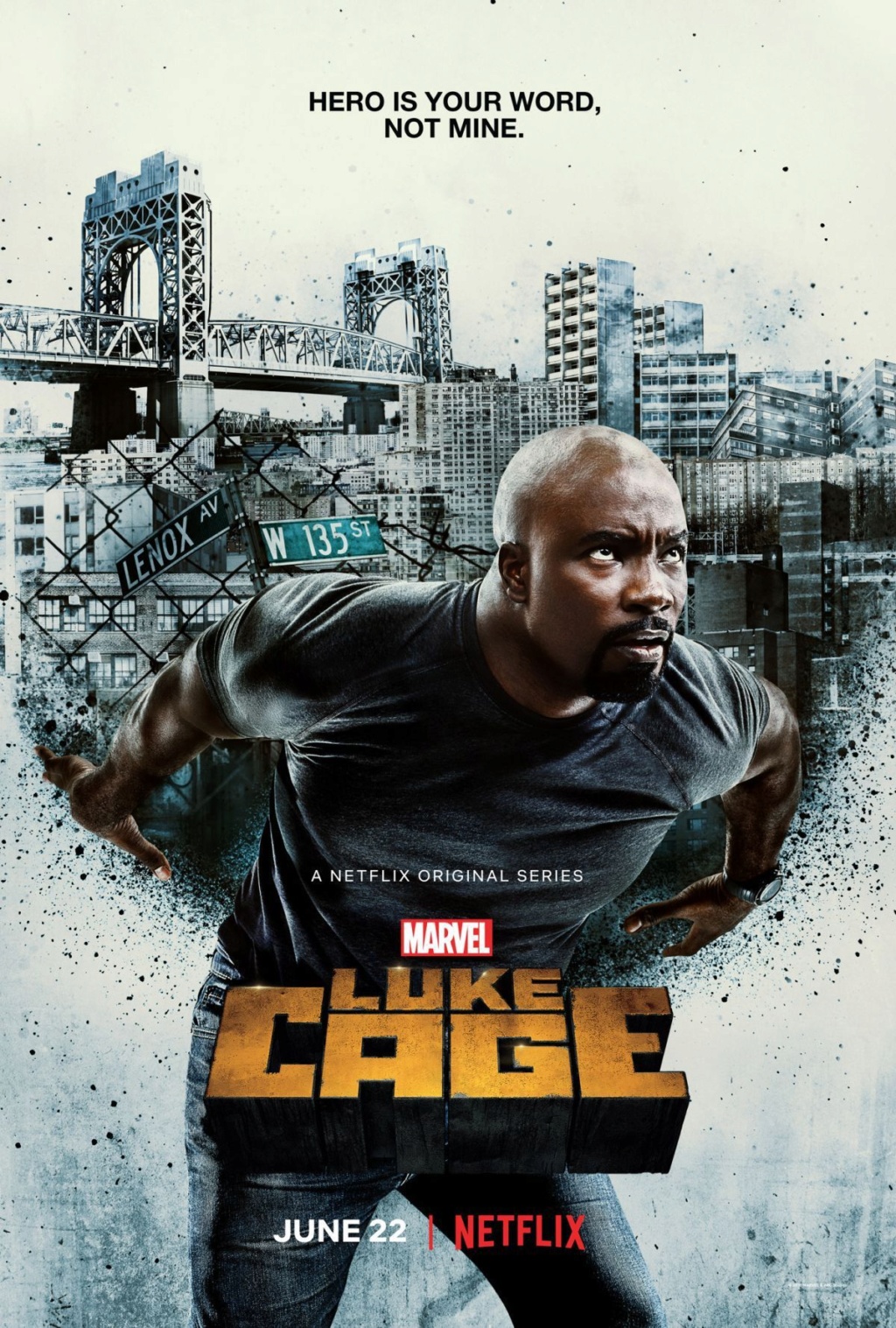 Secondo e ultimo ciclo per il difensore di Harlem (La serie è stata cancellata qualche tempo dopo il suo rilascio). Si parte malino ma ci riprende sul finale. Ne avevamo parlato più approfonditamente qui.
– Disincanto (Stagione 1 2018)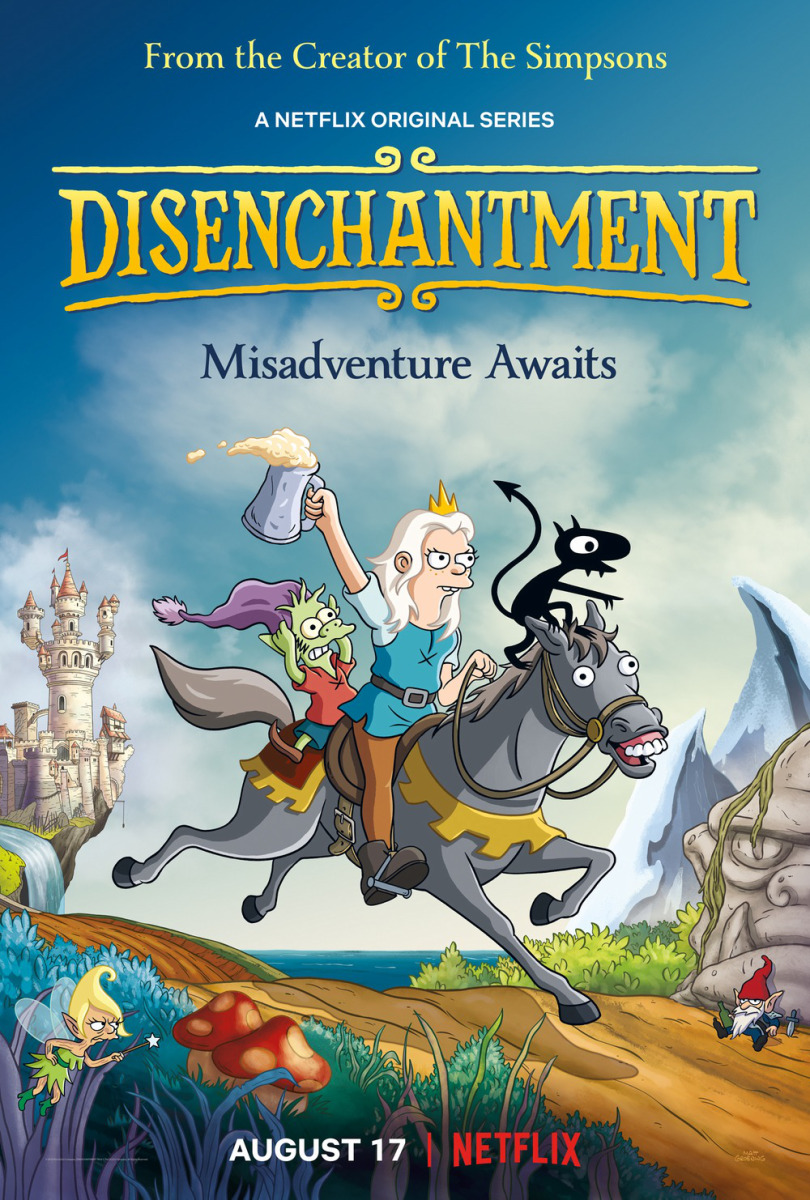 Serie evento che riporta alla ribalta Matt Groening, creatore dei Simpon e Futurama.
Detta francamente? non mi è piaciuta per niente. Personaggi poco incisivi e storia abbastanza banale.
Dieci episodi di cui resta impresso solo il cliffhanger nel finale che potrebbe riservare delle sorprese nel proseguo.
– Iron Fist (Stagione 2 2018)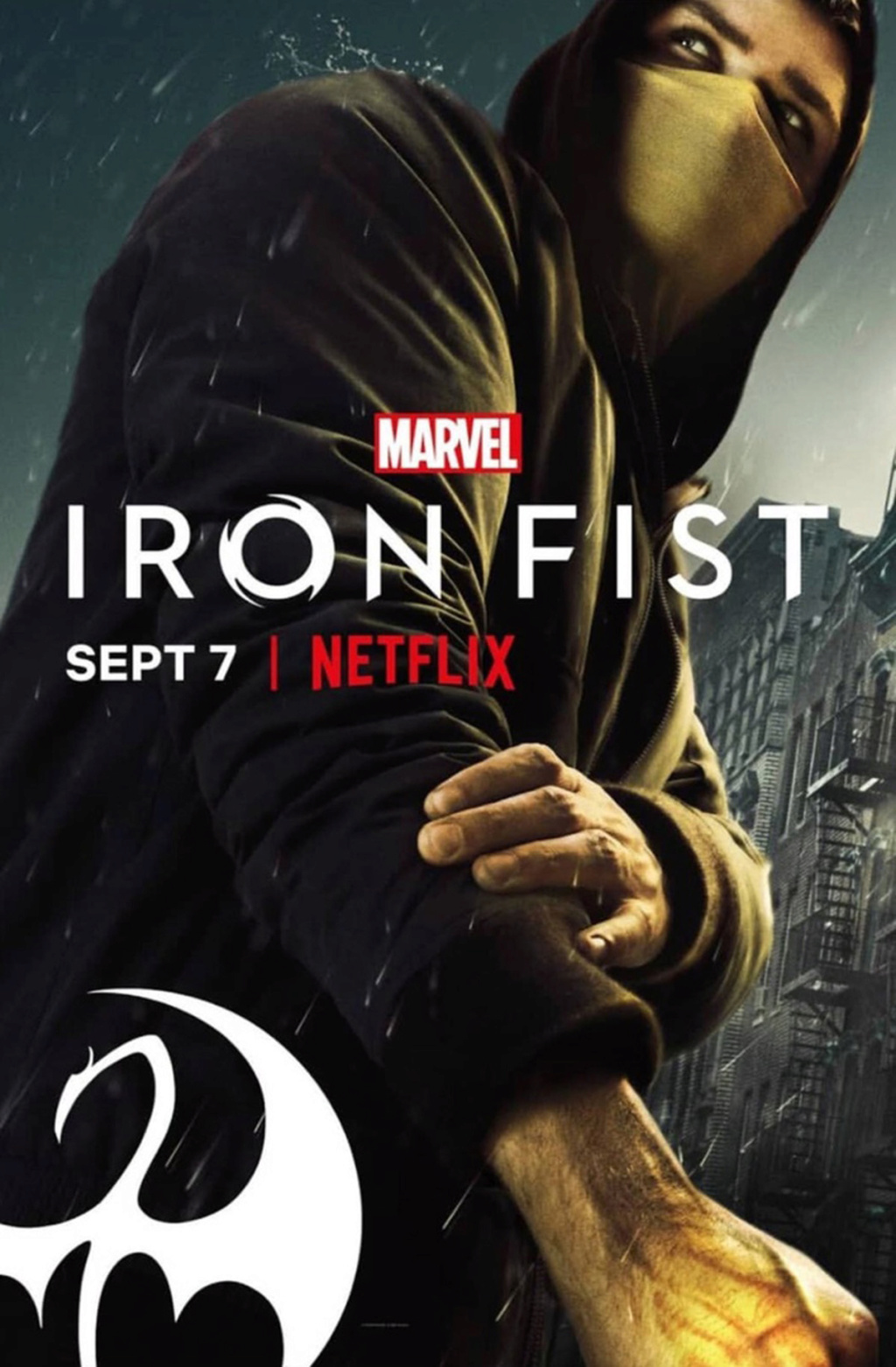 Ritorno del guerriero di K'un-Lun. Dopo la deludente prima stagione, qui le cose migliorano decisamente.
Anche per questa serie vi rimando al post dedicato.
Peccato che Danny non avrà una sua terza serie anche se, pare, tornerà nell'MCU.
– Voltron Legendary Defender (Stagione 1-2 2017)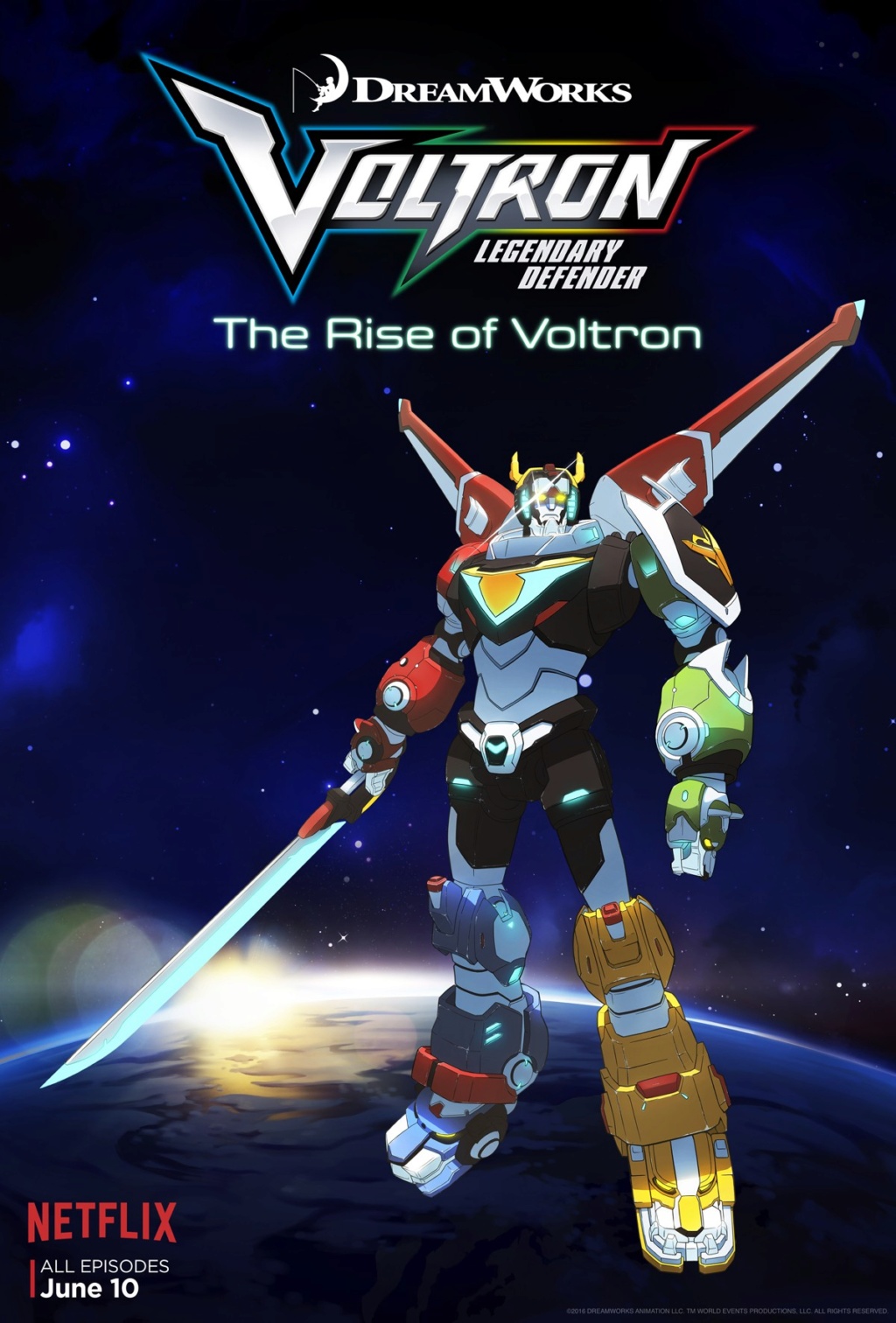 Reboot del classico degli anni '80. Pur iniziando male, è stata una piacevole sorpresa.
Ancora una volta per maggiori dettagli vi rimando al post dedicato.
– Dark (Stagione 1 2017)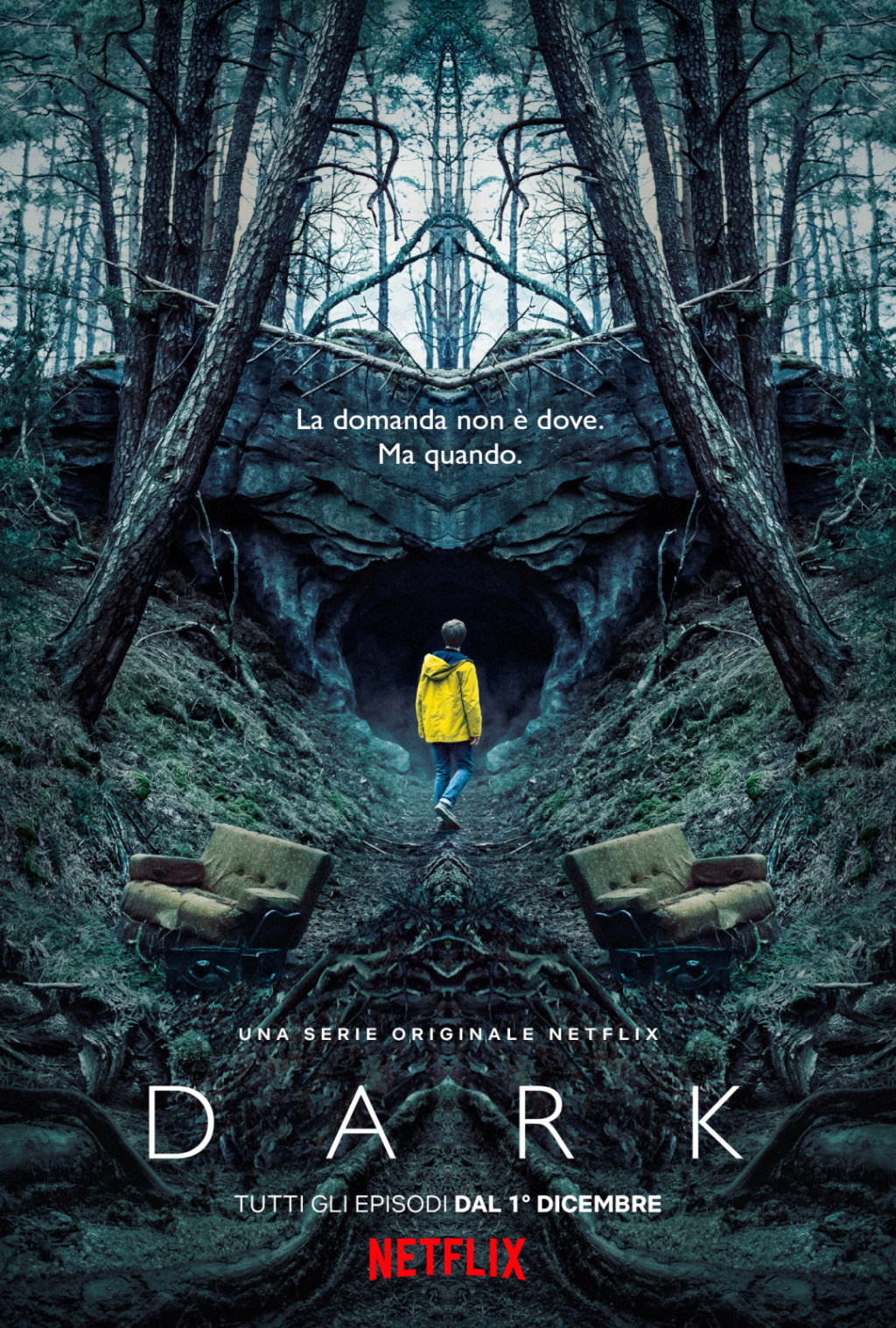 Dark è una serie strana. Parte con un mistero e le cose si infittiscono lungo i dieci episodi. Però l'ho trovata mancante di ritmo nella narrazione e forse troppo confusionaria nel racconto.
Peccato perché il tema portante è uno dei miei preferiti.
– Élite (Stagione 1 2018)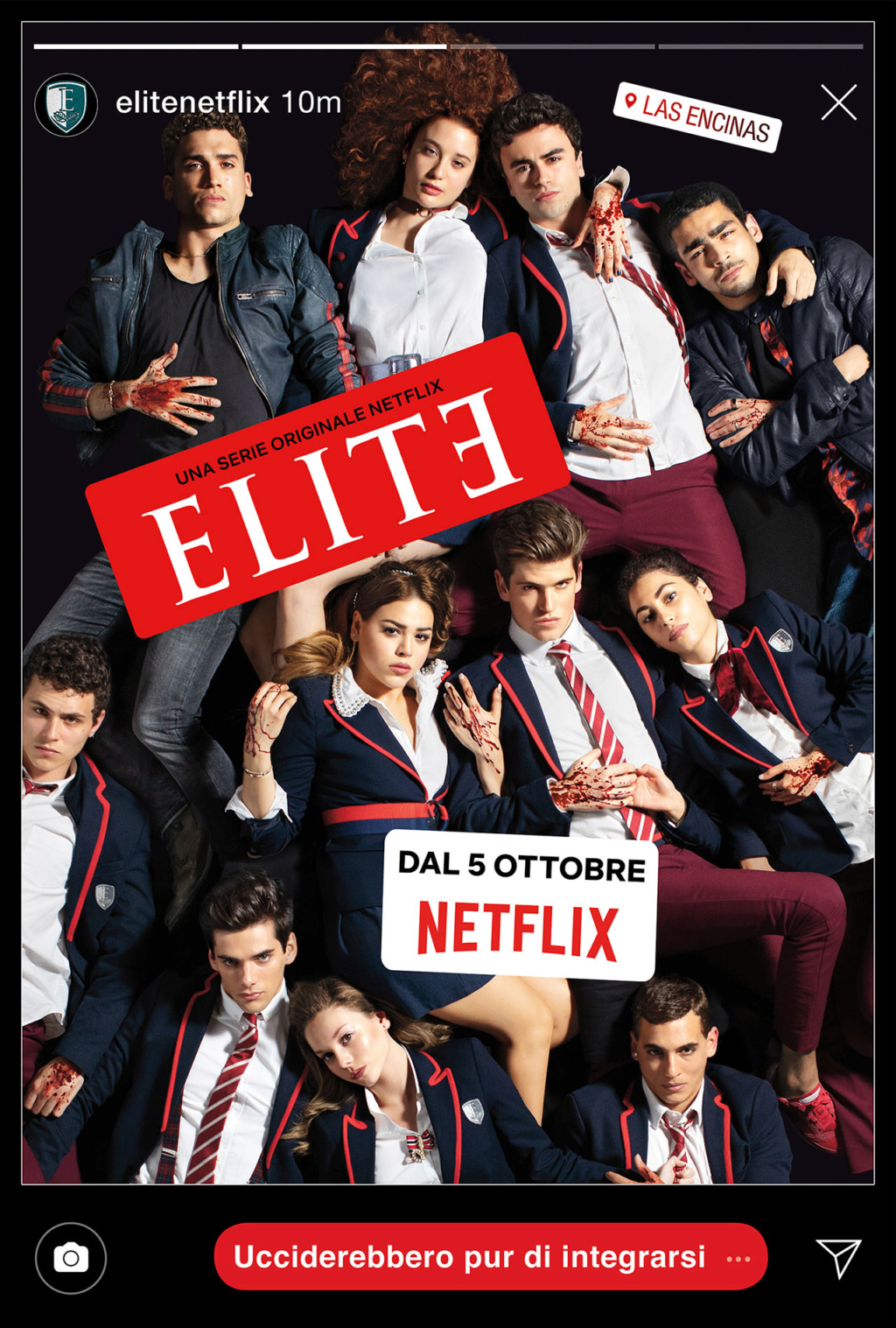 Serie che mi ha "ingannato" dal trailer. Inutile dirvi che vi rimando al post dedicato.
– Daredevil (Stagione 3 2018)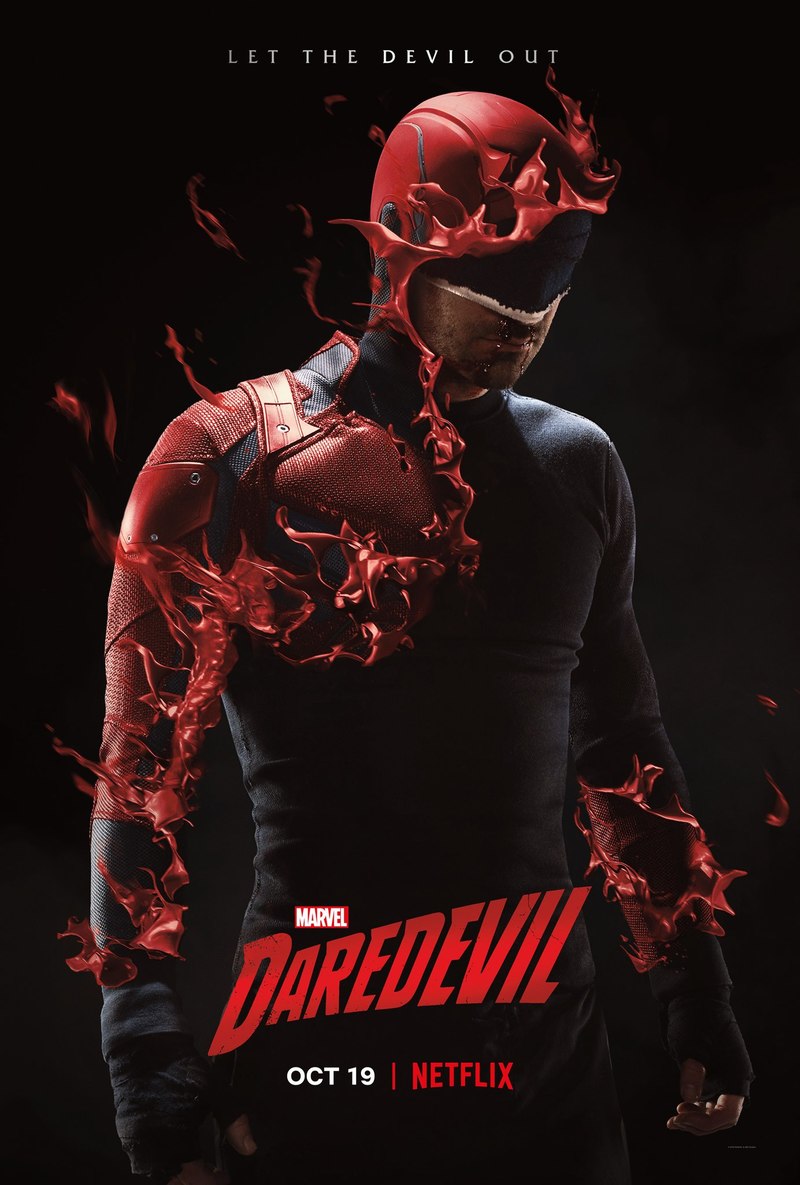 Altra serie targata Marvel, altra serie che viene cancellata dopo il suo rilascio sulla piattaforma.
Senza dubbio la migliore sul Diavolo di Hell's Kitchen, ma anche in questo caso ne avevamo parlato approfonditamente qui.
– Baby (Stagione 1 2018)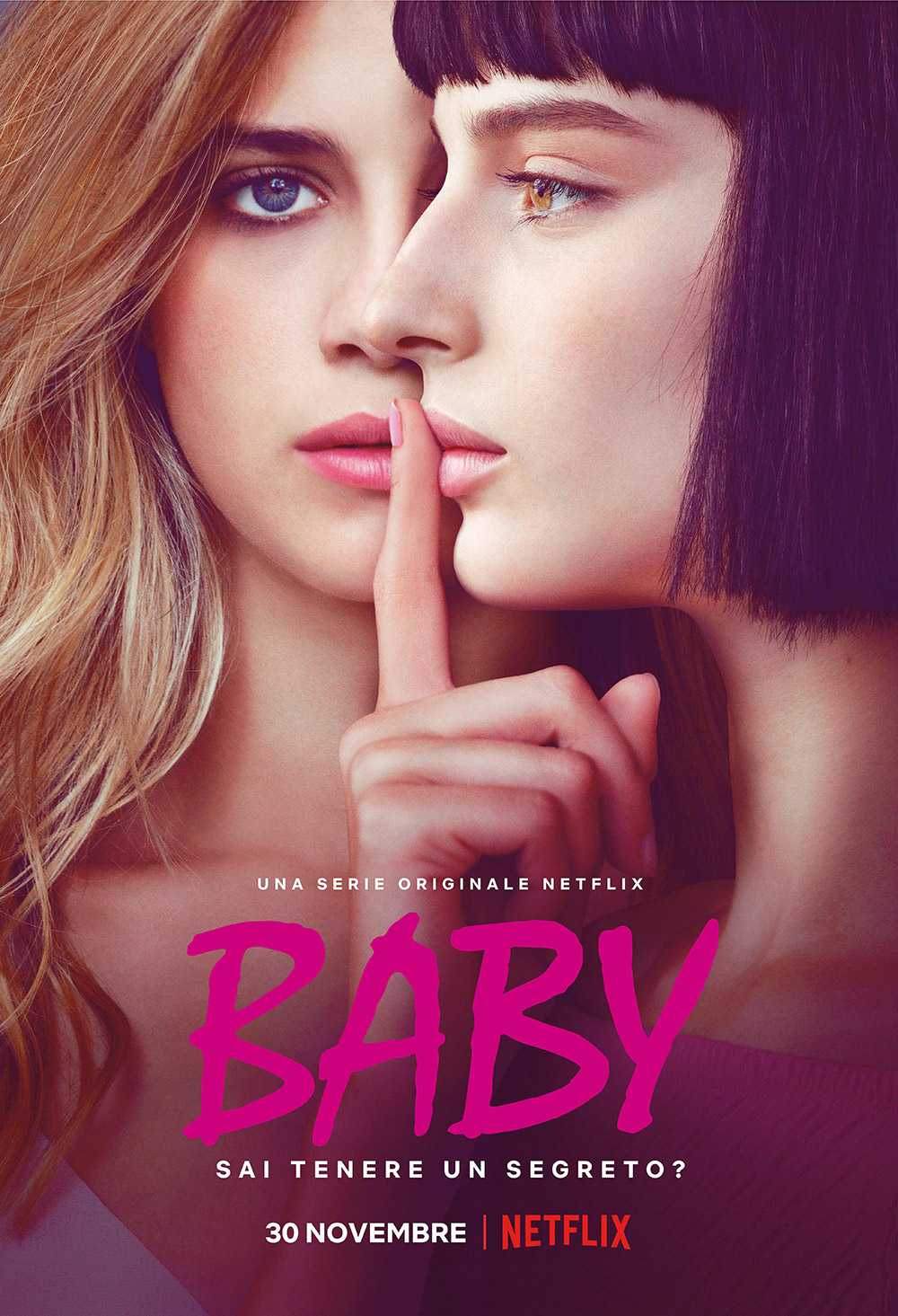 Serie ispirata ad eventi realmente accaduti nel famoso quartiere Parioli di Roma. Una serie veloce da vedere, 6 episodi da 50 minuti circa, che vuole far riflettere sui fatti e sul perché sono accaduti o per lo meno dargli un'interpretazione.
Ancora una volta vi rimando alla recensione completa.
– Le Terrificanti Avventure di Sabrina (Stagione 1 2018)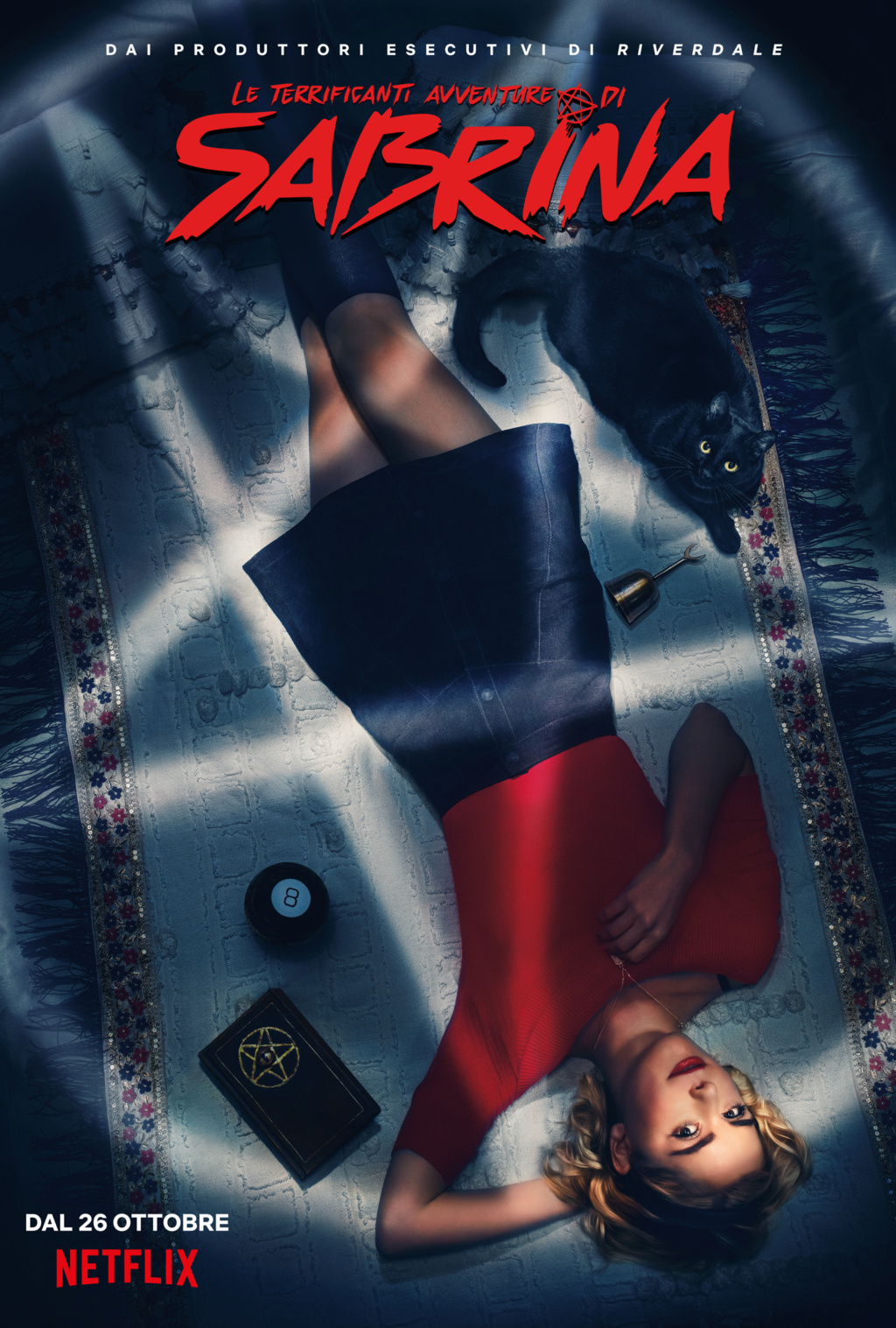 Reboot in salsa horror della sitcom degli anni '90 con Melissa Joan Hart.
Lenta all'inizio, diventa maggiormente coinvolgente nel suo svolgimento.
Per l'ennesima volta vi rimando alla recensione dettagliata.
P.S.: Di recente è stato aggiunto anche un episodio speciale "natalizio" che onestamente non mi ha convinto particolarmente.
– Castlevania (Stagione 2 2018)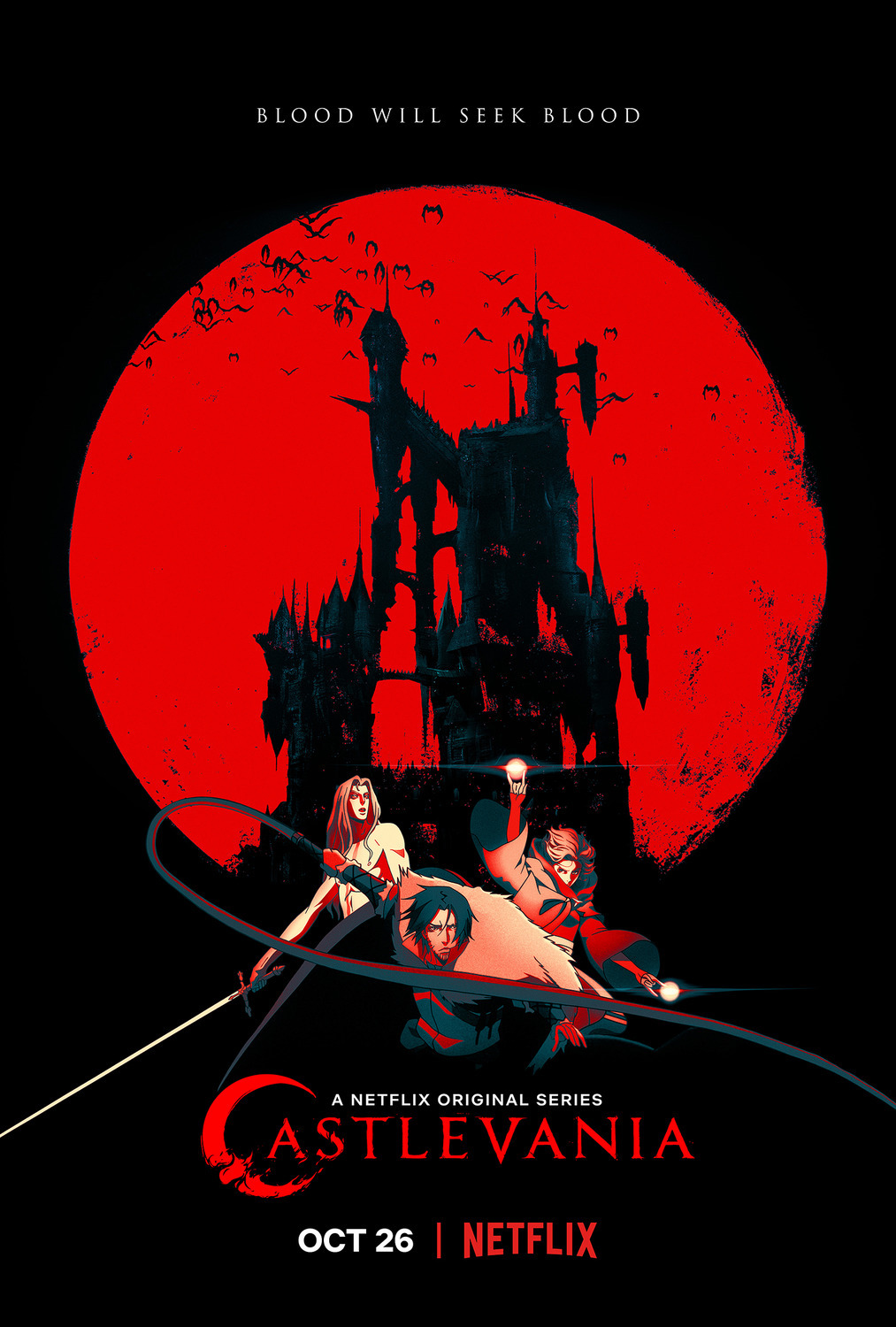 Senza dubbio una delle serie che più attendevo nell'anno, dopo "l'antipasto" dei primi 4 episodi che hanno composto la prima stagione.
Sicuramente sono state soddisfatte le mie aspettative e quindi aspetto con ansia il terzo ciclo.
Ma anche in questo caso ne avevamo parlato qui.
– Black Mirror (Stagioni 1-4 2011/2017)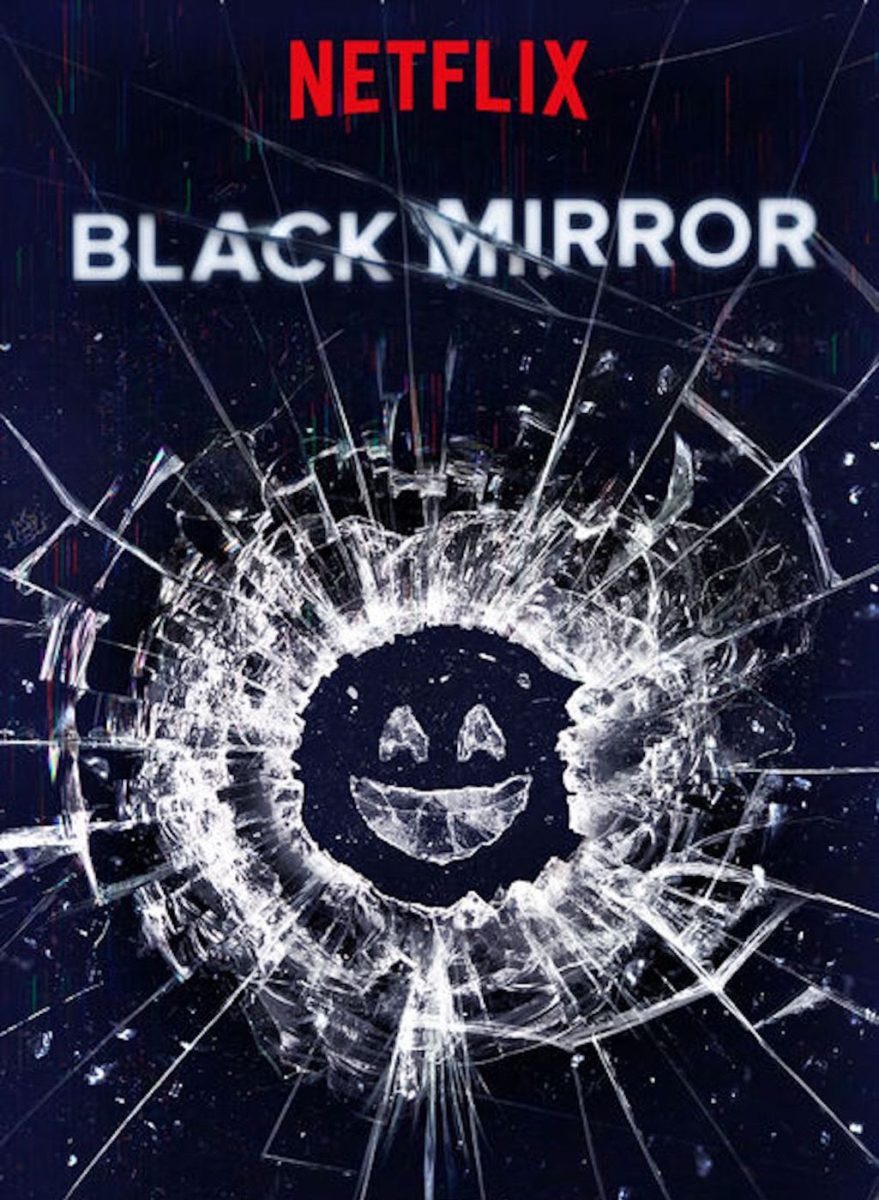 Senza dubbio LA serie Netflix per eccellenza. Un vero e proprio "pugno nello stomaco" che fa riflettere su quanto la tecnologia possa essere pericolosa.
Siamo onesti dei 20 episodi, 18 che compongono le 4 stagioni più i due speciali, non sempre si raggiunge il massimo del risultato, specialmente nella quarta stagione più stanca e più "distaccata" dal trend generale della vicenda.
Sicuramente ne parleremo più dettagliatamente in un prossimo articolo, magari dando una breve opinione per episodio, però se non avete visto la serie, recuperatela.
O per lo meno guardate almeno uno degli episodi, prendendone a caso uno qualsiasi dei primi tre cicli.
Non preoccupatevi, ogni episodio è fine a sé stesso e non ci sono collegamenti con i precedenti.
– The Big Bang Theory (Stagione 11 2017/2018)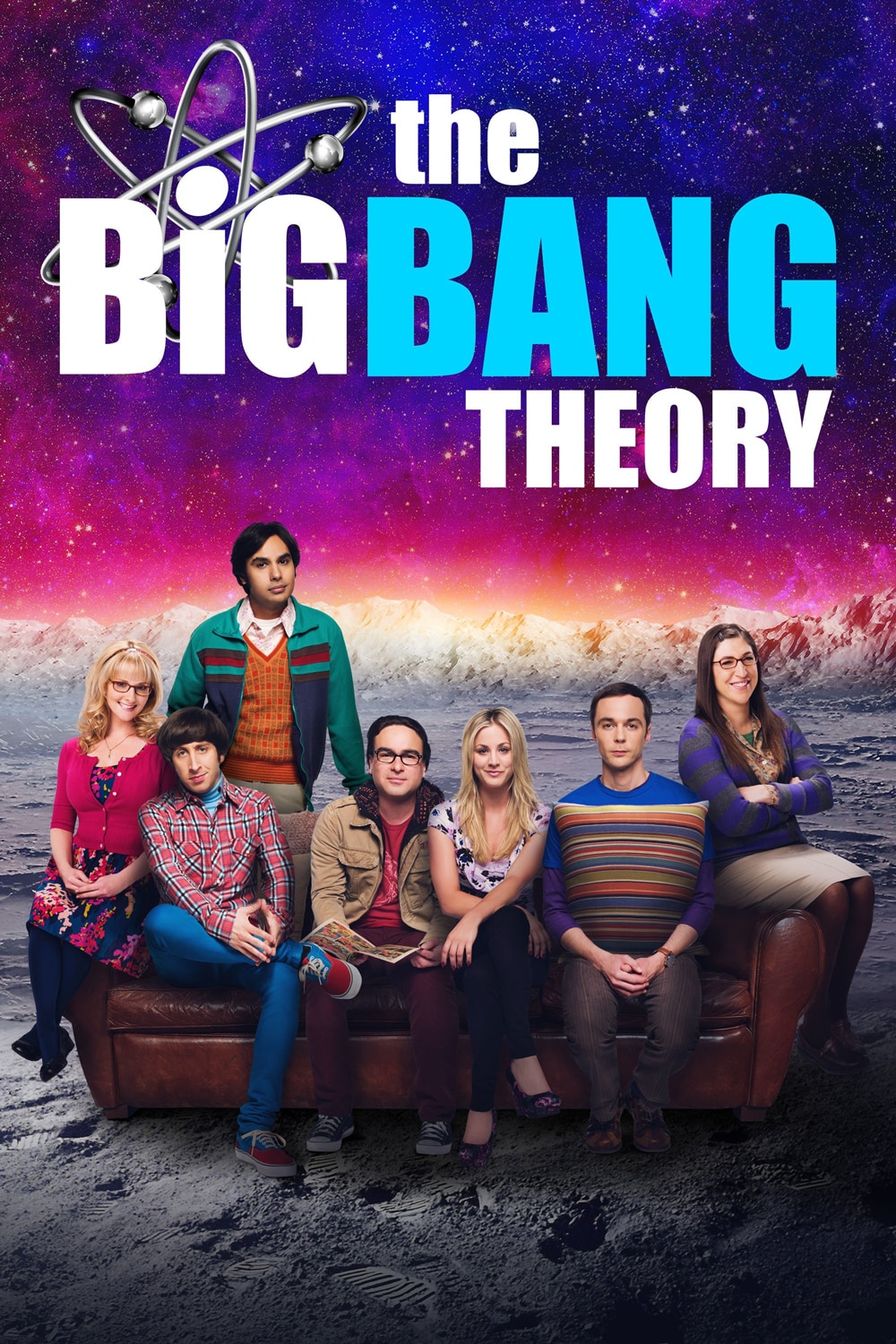 Penultima stagione della sitcom con Sheldon e soci. Diciamoci la verità, ormai è una serie che ha abbastanza raccontato tutto quello che doveva raccontare e ormai siamo distanti dagli apici raggiunti nelle prime stagioni.
Conclusa la carrellata di serie viste, tiriamo le somme dando una top 5 per categoria.
Partiamo dai peggiori:
5° posto: Once Upon A Time. Fortunatamente ultima stagione, come detto in precedenza si sente la stanchezza e la mancanza di idee nella serie.
4° posto: Kiss Me First. Serie che mi ha coinvolto zero e di cui ero attratto solamente per l'ingannevole impostazione alla Ready Player One.
3° posto: 13 Reasons Why. Come detto in più di un'occasione, una serie che non doveva esistere. Vengono spiegati alcuni punti in sospeso lasciati dalla prima stagione ma, onestamente, vengono forzati alcuni passaggi e c'è un'incoerenza con gli eventi narrati nel primo ciclo.
2° posto: The End Of The Fxxxing World. Una serie inutile. Per quanto corta mi sono annoiato a morte. A molti è piaciuta, ma continuo a non capire cosa ci abbiano trovato.
1° posto: Devilman Crybaby. Diciamoci la verità, posizione abbastanza scontata. Per quanto abbia delle scelte capibili e in alcuni casi si è tentato di svecchiare e adattare ai tempi moderni il classico Nagaiano, ci sono tantissime cose che non ho sopportato e che distruggono il mito di Devilman.
Veniamo ora ai migliori:
5° posto ad honorem: Cloak & Dagger. Sicuramente una bella sorpresa. Non una serie imprescindibile, però merita il gradino più basso per aver dato una possibilità a due personaggi Marvel meno noti al grande pubblico che, secondo me, hanno delle buone potenzialità.
5° posto: Castlevania. Questo secondo ciclo ha confermato le ottime impressioni del primo. Una serie animata che rende giustizia ad uno dei brand più famosi dei videogiochi, omaggiandolo ma anche tentando di dare una personale interpretazione al tutto.
4° posto: Black Mirror. Senza dubbio un potente pugno nello stomaco. Una serie che va vista e va analizzata con la dovuta cama per renderci conto che, a conti fatti, non siamo troppo lontani da quanto viene raccontato. Peccato il calo nella quarta stagione.
3° posto: Riverdale. Perfetto mix tra il teen drama e il mistery. Coinvolgente, ben scritto e riesce sempre a tenere lo spettatore col fiato sospeso. Forse il fulcro della trama principale viene rivelato troppo presto, però i colpi di scena dell'episodio che chiude il ciclo fanno ben sperare per il proseguo.
2° posto: Kakegurui. Senza dubbio la miglior serie animata vista nell'anno. C'è poco da aggiungere a quanto ho scritto nel post dedicato. Dodici episodi che mi hanno coinvolto fin dall'inizio e tenuto col fiato sospeso fino alla fine.
1° posto: The Flash. Cosa aggiungere se non la migliore stagione del Velocista Scarlatto? Vengono tolti i viaggi nel tempo, le assurde linee temporali residue, e viene introdotto un villain di tutto rispetto. Serve altro?
E nel 2019 cosa ci attende?
Escludendo le ovvie nuove stagioni di molti show precedentemente elencati, sicuramente nel corso dei dodici mesi che ci attendono arriveranno nuove serie che ci intratterranno, speriamo, in maniera positiva.
Anzi se avete serie da proporre, parliamone nei commenti
Staremo a vedere
See you next
Videogiocatore di vecchia scuola.
Nella gloriosa console war tra Sega e Nintendo sempre schierato a fianco di Sonic e soci.