Gli elementi da sbloccare nel titolo sono spesso connessi alla fazione che state affrontando. Ad esempio liberare un edificio occupato dal gruppo "Outcasts", vi consentirà di reperire gli strumenti utili all'apertura degli approvvigionamenti presenti. Nello stesso tempo una cassa posizionata in un luogo diverso o distante dai nemici, non comporterà necessariamente il ritrovamento della chiave idonea, costringendovi a tornarci in un secondo momento. Il gioco prevede spesso un comparsa casuale degli eventi e delle ricompense, a tal riguardo non perdete troppo tempo nel cercare una soluzione, visto che protrebbe essere reperibile in un sito diverso.
Cabine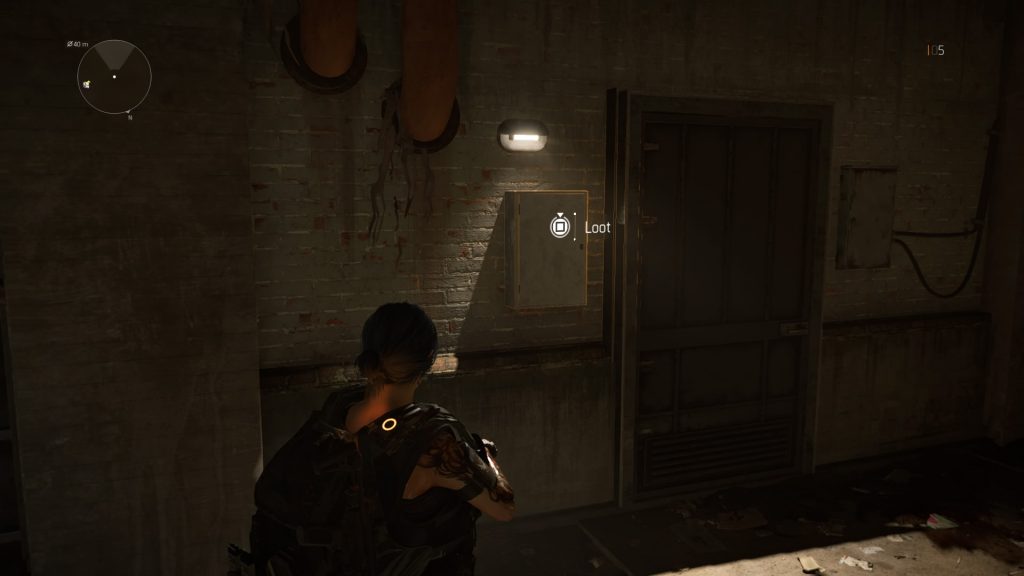 Molte delle chiavi che state cercando, sono presenti nelle piccole cabine attaccate alle pareti, all'interno delle quali sarà possibile trovarne più di una. Un fattore che vi costringerà a prestare molta attenzione nella fase esplorativa. Uno dei contenitori è presente nel sotterraneo della casa bianca e potrete accedervi già nella prima missione del gioco. Non appena avrete accesso alla quest, dirigetevi verso destra, ed entrate nella porta presente nella zona sud della struttura. Percorrendo il corridoio troverete la cabina vicino ad una porta posizionata sulla vostra sinistra.
Poco distante dal palazzo presidenziale è possibile accedere ad un altro "key box", anch'esso nascosto in un tunnel. Dirigetevi nella zona Nord-est della mappa e in particolare nel quartiere Downtown est. La foto che segue vi indicherà l'esatta collocazione dell'oggetto.
Grand Washington Hotel
Nell'albergo è presente una suite (la numero 3) a cui potrete accedere solo dopo aver reperito la scheda adibita. Dopo aver sconfitto i nemici della prima stanza, perquisite il cadavere presente sulla vostra destra. La procedura vi fornirà la tessera che state cercando e alcuni materiali utili per il vostro equipaggiamento.
Proseguite nella missione eliminando le (poche) truppe rimaste, fino all'indicazione della zona oggetto della vostra ricerca.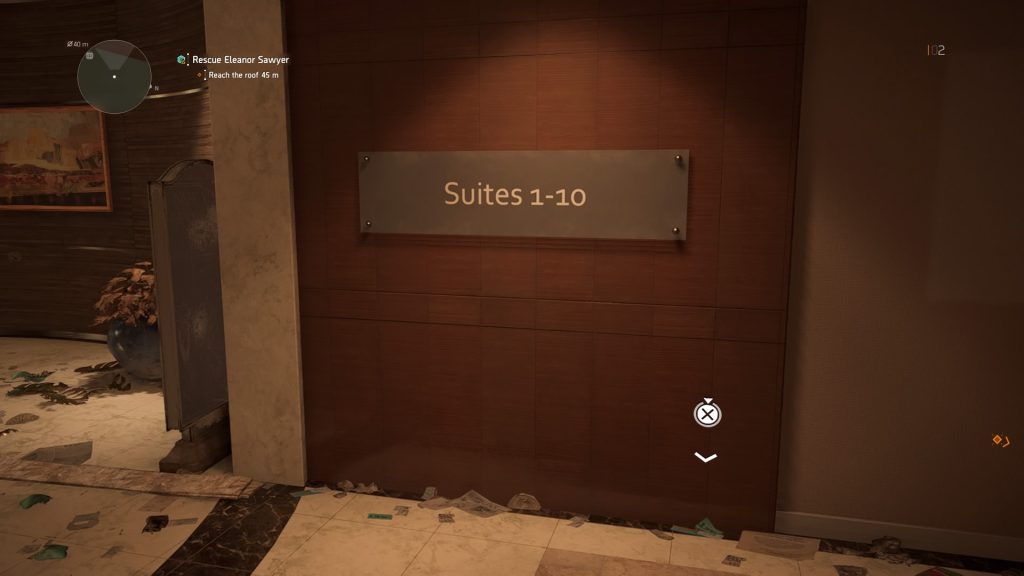 Dirigetevi verso il lato sinistro del corridoio, e troverete la camera dopo pochi metri.
Ottenere le chiavi di Hyena
Vicino alla fortezza di Roosevelt Island
A sud ovest di West Potomac Park Safe House
Northwest of the West Potomac Park Cassaforte
Icona di West of the Dark Zone Recon Mission
Icona di North of the Dark Zone Recon Mission
In effetti, ci sono molti altri tunnel sotterranei da scoprire nella mappa di  The Division 2, e i giocatori dovrebbero semplicemente tenere d'occhio gli armadietti a chiave quando sono nei sotterranei. Inoltre, questi tipi di armadi possono essere posizionati durante l'esplorazione di edifici, anche se questa è un'opzione molto meno affidabile.
The Division 2  è ora disponibile per PC, PS4 e Xbox One.
[Guida] The Division 2 Guida ai collezionabili e non solo …
[Guida] Red Dead Redemption 2 Guida allo sblocco del Revolver a doppia azione
Monster Hunter World guida ai migliori potenziamenti