Per il 20esimo anniversario della serie Atelier, Gust e Koei Tecmo ci regaleranno una nuovissimo avventura.
Nei giorni scorsi è stato aperto un sondaggio per scegliere il personaggio preferito dai fan. Tutti coloro che hanno partecipato con il proprio voto, sono stati ringraziati con un'immagine raffigurante tutti i personaggi in gara ed una frase che preannuncia l'arrivo di un nuovo episodio:
On 2018.6.14, a new development in the Atelier series!? Let's go to a "New Land" with them.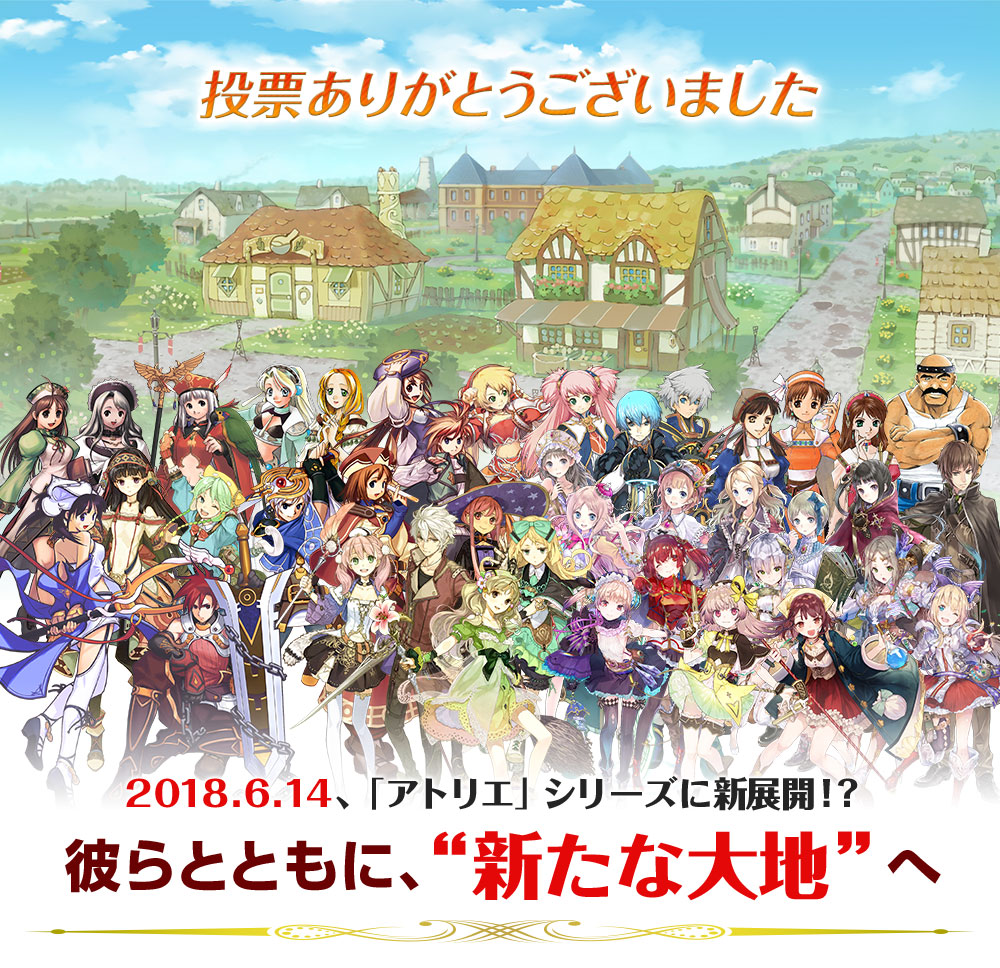 Prepariamoci dunque all'annuncio del titolo che, in maniera festosa, segnerà la fine delle celebrazioni per il 20esimo anniversario della serie.