Vampire: The Masquerade – Bloodlines 2  Svelata la fazione dei Baron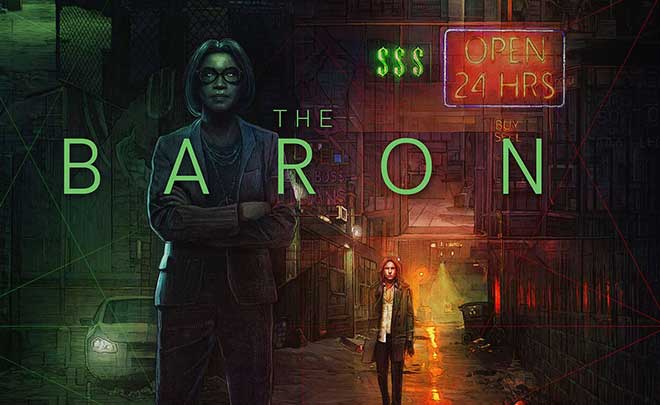 Immergiti nel World of Darkness con ulteriori dettagli sui vampiri,sui loro poteri e sulla trama e le caratteristiche di gioco Paradox Interactive ha svelato una nuova fazione che i giocatori scopriranno in Vampire: The Masquerade – Bloodlines 2: i Baron.
I Baron governano l'entroterra criminale di Seattle. Solo poche persone sono riusciti a vedere i Baron: essi lavorano con i lieutenants e sono coinvolti in quasi tutti gli affari loschi della città. Questa fazione utilizza umani, ghoul, Thinblood e vampiri e spesso anche teppisti, vagabondi, contrabbandieri, sicari e membri di alcune gang.
Scopri nuovi dettagli sui Baron e sul loro ruolo in Seattle qui: https://www.bloodlines2.com/en/the-baron
"Sei parte del grande gioco, figliolo. Ci sei dentro sin da quando la notte ti ha catturato. Andrà solo così da ora in poi."Josephine, lieutenant dei Baron
Le fazioni di Seattle sono gruppi di Kindred che si sono riuniti sotto uno stendardo comune e si contendono il controllo della città. Durante la campagna, i giocatori impareranno di più sulle fazioni, sposeranno la causa di una fazione o potranno scegliere di metterle l'una contro l'altra per avere un impatto drammatico sul futuro di Emerald City.
Seattle è la patria di cinque distinte fazioni di vampiri in Bloodlines 2. Nelle prossime settimane verranno svelati nuovi dettagli sulle altre fazioni presenti nel gioco.
Vampire: The Masquerade – Bloodlines 2 sarà disponibile per PC e console nel 2020. Per ulteriori informazioni su Vampire: The Masquerade – Bloodlines 2, visita www.bloodlines2.com.