Da oggi, i giocatori potranno prenotare le versioni fisiche di Divinity Original Sin II – Definitive Edition per Xbox One and PlayStation 4. I pre-order digitali saranno disponibili a breve.
Chi prenota il gioco riceverà Sir Lora, un companion con una storia, un aspetto e delle animazioni uniche. Sir Lora è uno scoiattolo inseguito dai Knights of Drey, un ordine apocalittico di cavalieri pelosi che credono nell'arrivo del Great Acorn.
Reclutando questo scoiattolo, i giocatori sbloccheranno le sue abilità di crafting e, ancora più importante, avranno l'opportunità di tuffarsi in profondità nei misteri del Great Acorn!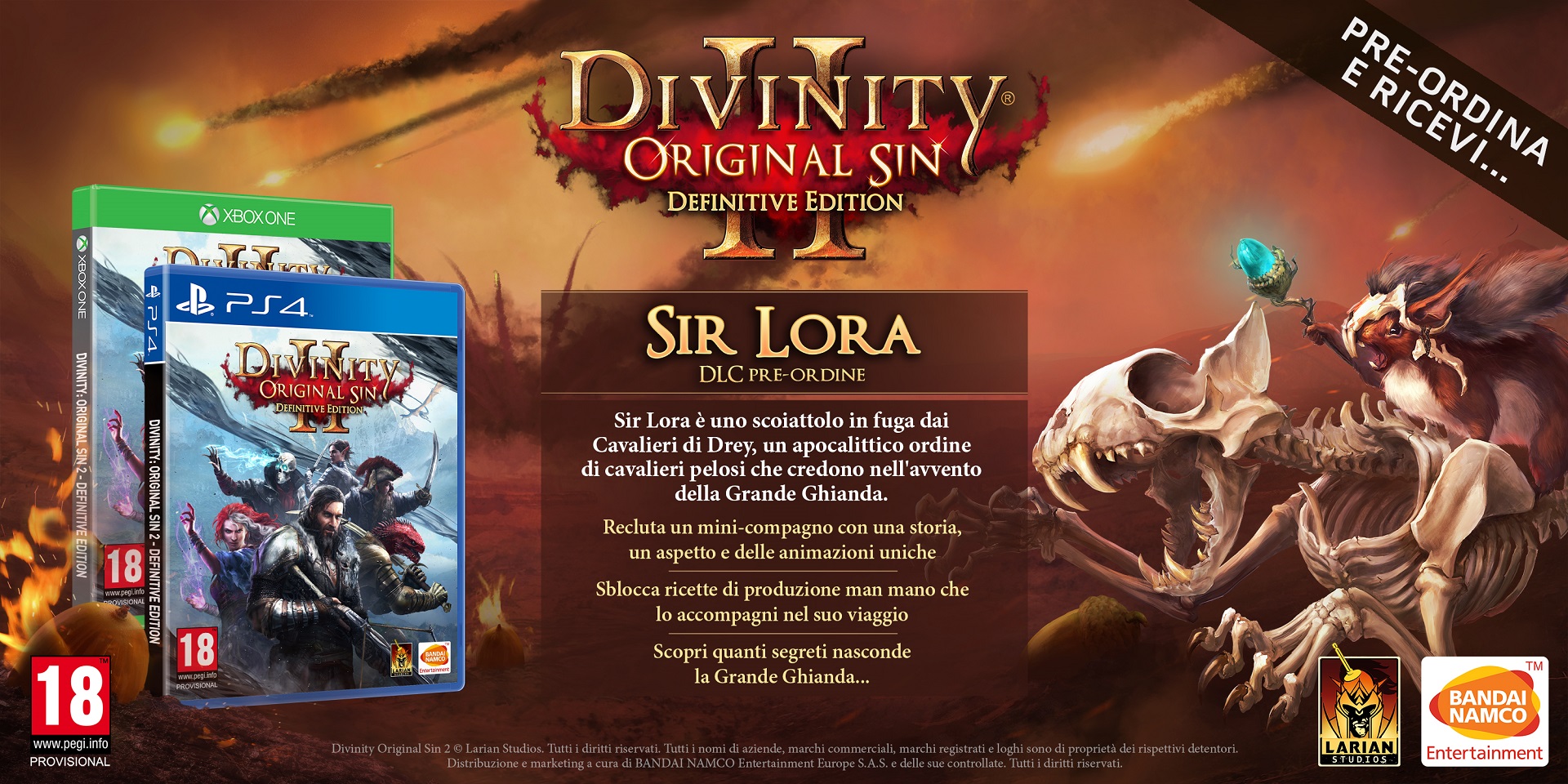 Le versioni Xbox One e PlayStation 4 di Divinity Original Sin II – Definitive Edition saranno disponibili da agosto 2018, sia in formato fisico che digitale. Per maggiori informazioni sul gioco, visitate il sito ufficiale , guardate il gioco in azione su YouTube, o seguite il team di sviluppo sulla pagina Facebook di Larian Studios.
[maxbutton id="1″ url="https://www.yessgame.it/evento/divinity-original-sin-ii/" ]