Le impressioni che il CEO di Ubisoft, Yves Guillemot ha rilasciato su Ghost Recon Wildlands, sono molto positive e aprono nuovi scenari.
Il suo potenziale va al di là del pubblico tradizionale che ha contraddistinto la serie, ed è una cosa molto importante. Recentemente abbiamo condotto dei test tecnici con diecimila giocatori. Sono andati bene e lo sviluppo del gioco sta proseguendo secondo i piani per l'uscita nel mese di marzo. Wildlands potrà fare affidamento su una community di oltre venti milioni di utenti registrati che hanno preso parte a Rainbow Six Siege o The Division negli ultimi undici mesi", spiega Guillemot, aggiungendo che i feedback ricevuti da chi ha provato il gioco sono ottimi.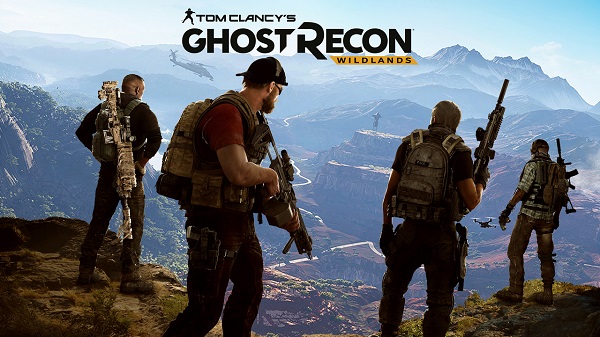 "I feedback che abbiamo ricevuto su Ghost Recon sono eccellenti. Intravediamo un titolo potenzialmente rivoluzionario. In realtà, volendo fare un confronto con The Division lo scorso anno, la situazione è analoga. Abbiamo in programma di realizzare un'open beta nel prossimo trimestre e una closed beta che aiuterà i giocatori a conoscere le caratteristiche del gioco, e siamo sicuri che sarà capace di esaltare parecchio i giocatori".
Ghost Recon Wildlands sarà giocabile sia in single-player che in cooperativa in compagnia di altri tre giocatori, dando la possibilità di decidere il tipo di approccio da utilizzare per il completamento delle missioni. La Bolivia di Wildlands è una terra in mano ai signori del traffico della droga, i quali dispongono di veri e propri eserciti. I quattro giocatori che agiscono in co-op devono coprire mappe di gioco molto ampie e sfruttare foreste, montagne innevate e deserti, così come gli altri elementi dello scenario, per nascondersi alla vista del nemico e organizzare delle tattiche di aggiramento. Trattandosi di in un mondo di gioco così ampio, Wildlands prevede la presenza di villaggi abitati da personaggi non giocanti gestiti in maniera indipendente rispetto all'operato del giocatore.
Il lancio di Ghost Recon Wildlands è previsto per il 7 marzo su PC, PlayStation 4 e Xbox One.
Tom Clancys Ghost Recon: Wildlands (PS4) (Xbox One) (PC)