Sony presenta al pubblico l'edizione limitata della sua PS4 Pro ispirata alla sua prossima esclusiva, God of War.
Il bundle contiene una console PS4 Pro Leviathan Grey da 1 TB con design custom ispirato a Leviathan, l'ascia di Kratos, un controller abbinato ed infine una copia di God of War Bonus Edition per vivere il viaggio di Kratos nelle terre di Midgard in 4K.
A partire da oggi il bundle è disponibile per il preordine mentre chi vorrà acquistare il Dualshock 4 God of War Limited Edition e la PS4 1TB Jet Black con inclusa una copia del gioco, dovrà attendere l'uscita del gioco il 20 aprile 2018.
Shannon Studstill di Sony Santa Monica ci racconta alcuni retroscena relativi alla realizzazione di questo progetto.
Quando abbiamo progettato la nuova ascia Leviathan di Kratos, sapevamo che sarebbe stata importante non solo per il gioco, ma anche per i nostri fan. È con estremo orgoglio che Santa Monica Studios ha adornato questa edizione speciale di PS4 Pro con l'ascia Leviathan, riprodotta con grande ricchezza di dettagli. Abbiamo dedicato tantissimo tempo ad assicurarci che questa PS4 Pro fosse davvero speciale quanto gli estimatori che ne faranno tesoro.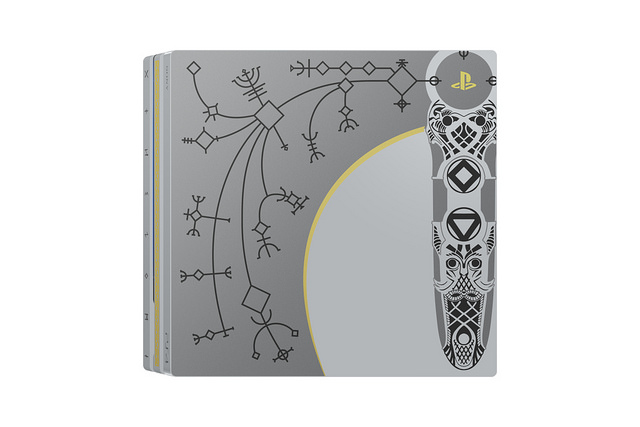 Il pannello anteriore superiore include l'albero delle abilità dell'ascia che utilizzerai in gioco per potenziare l'arma, insieme agli spazi per gemme runiche sull'impugnatura che attivano le abilità speciali.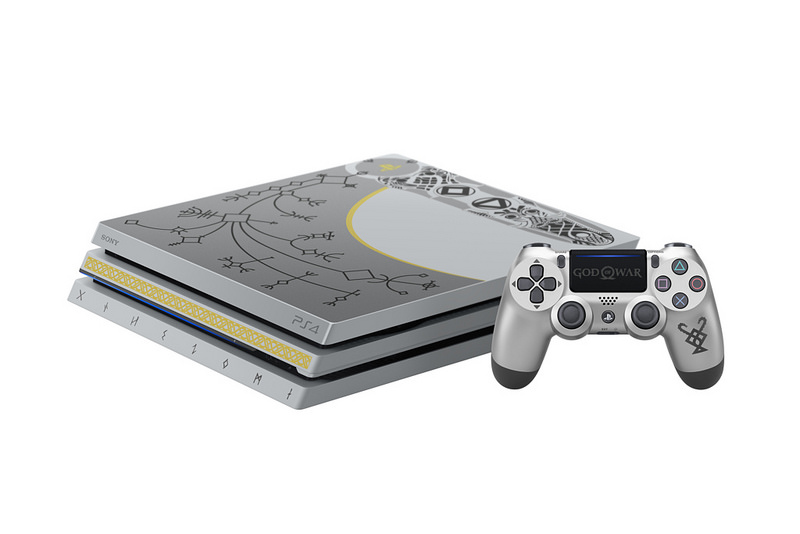 I pannelli laterali sono adornati con uno splendido design nordico e ciascuna delle rune sulla parte anteriore rappresenta un regno nel gioco. Inoltre, l'elegante controller wireless DUALSHOCK 4 Leviathan Grey reca il marchio dei fratelli Huldra (così come l'ascia) ed è presente un discreto logo di God of War sul touchpad.
Ho amato ogni momento del processo di creazione insieme a Cory e al resto del team, perché condividevamo la stessa visione su ciò che secondo noi doveva incarnare questa PS4 Pro personalizzata. Il gioco ha un aspetto fantastico su PS4 Pro e non vediamo l'ora di condividere un nuovo inizio per God of War a partire dal lancio che avverrà il 20 aprile.
[maxbutton id="1″ url="https://www.yessgame.it/evento/god-of-war/" ]