Un'annuncio un po' sorprendente, più che altro perchè Nintendo non ha mai abbandonato le proprie vecchie glorie, riproponendole come autentiche killer app nelle console portatili. Mossa a tratti discutibile, visti i prezzi a cui questi giochi vengono proposti, ma si tratta pur sempre di capolavori che hanno un indiscusso valore storico, che ad oggi risulterebbe faticoso e dispendioso reperirli nel formato originale.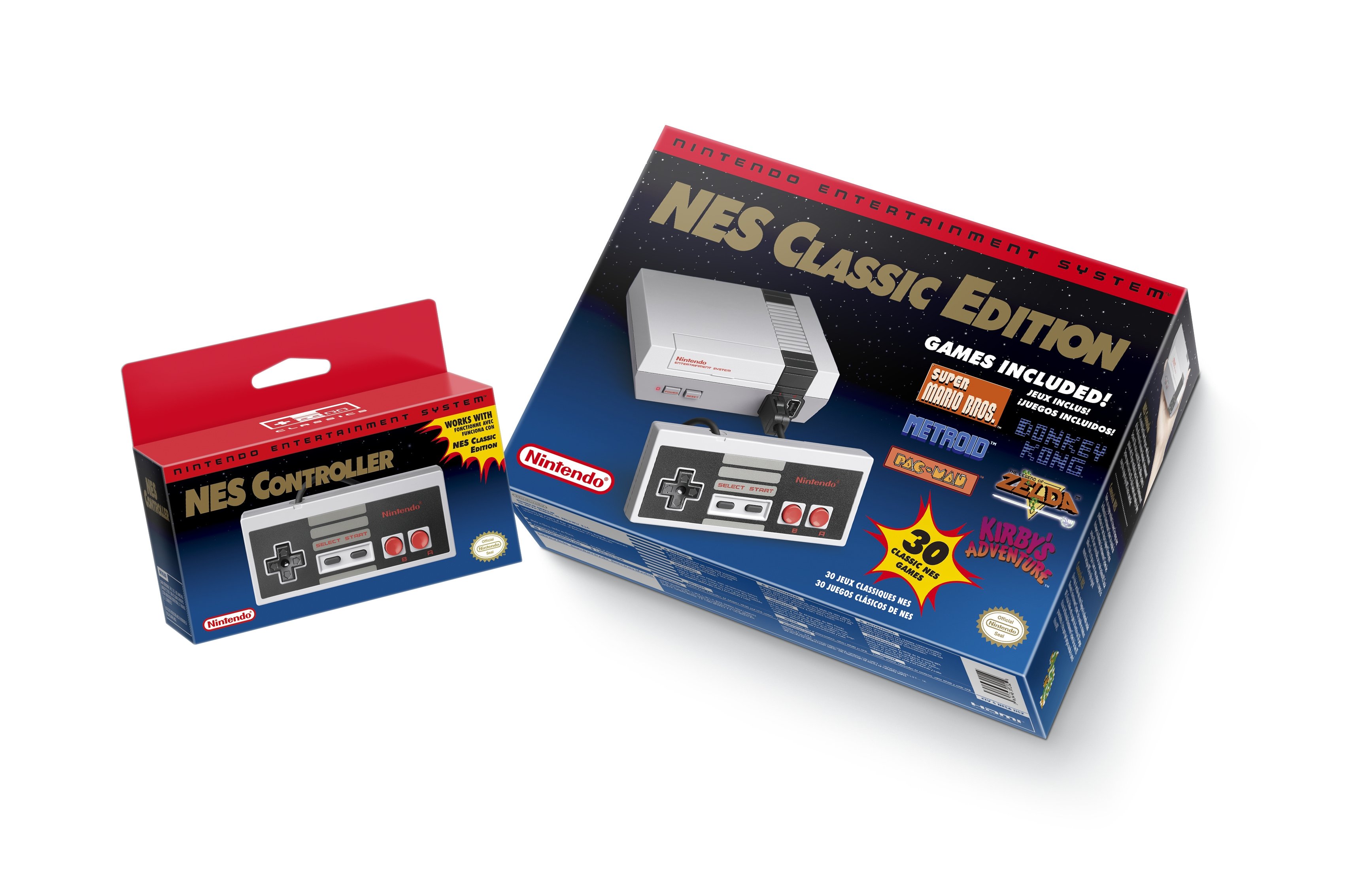 Tuttavia, ecco spuntare un oggetto che farà certamente scendere una lacrimuccia a chi si avvicina agli "anta" e che magari da piccino se lo è visto negare sotto l'albero di Natale.
Questo inverno arriverà nei negozi NES Classic Edition (in Europa sarà NES Classic Mini), una versione miniaturizzata del glorioso 8-bit della casa di Kyoto. Una mossa simile a quella che fece al tempo Atari con il suo Atari Flashback.
Verrà venduto a 59,99€ e conterrà al proprio interno 30 titoli precaricati (sulla falsariga dei famigerati Famiclone).
Sfrutterà il collegamento HDMI ma si tratterà di una piattaforma chiusa: non prevederà infatti un sistema per eventualmente utilizzare le vecchie cartucce originali del NES.
Eccovi in dettaglio l'elenco dei titoli:
Balloon Fight
BUBBLE BOBBLE
Castlevania
Castlevania II: Simon's Quest
Donkey Kong
Donkey Kong Jr.
DOUBLE DRAGON II: THE REVENGE
Dr. Mario
Excitebike
FINAL FANTASY
Galaga
GHOSTS 'N GOBLINS
GRADIUS
Ice Climber
Kid Icarus
Kirby's Adventure
Mario Bros.
MEGA MAN 2
Metroid
NINJA GAIDEN
PAC-MAN
Punch-Out!! Featuring Mr. Dream
StarTropics
SUPER C
Super Mario Bros.
Super Mario Bros. 2
Super Mario Bros. 3
TECMO BOWL
The Legend of Zelda
Zelda II: The Adventure of Link
Il lancio di questa "nuova" console avverrà l'11 novembre 2016.