I giocatori possono creare qualsiasi cosa che sono in grado di immaginare e definire le proprie avventure nell'esperienza digitale definitiva di costruzione di mattoncini LEGO®
In LEGO® Worlds, i giocatori entreranno in un emozionante viaggio per diventare un Mastro Costruttore, in un open-world composto da ambienti interamente realizzati in LEGO®," ha dichiarato Jonathan Smith, Head of Production, TT Games. "Sia che personalizziate i personaggi, esploriate con i veicoli, costruiate strutture o scopriate un numero incredibile di oggetti, c'è la libertà di creare qualsiasi cosa possiate immaginare."
 "LEGO® Worlds amplia ulteriormente la nostra serie di videogiochi LEGO® con una nuova esperienza che racchiude tutto il divertimento del costruire fisicamente con i mattoncini LEGO®", ha dichiarato David Haddad, Presidente di Warner Bros. Interactive Entertainment. "TT Games ha creato un universo digitale in continua espansione che combina una creatività senza limiti con lo humour LEGO® che i fans amano".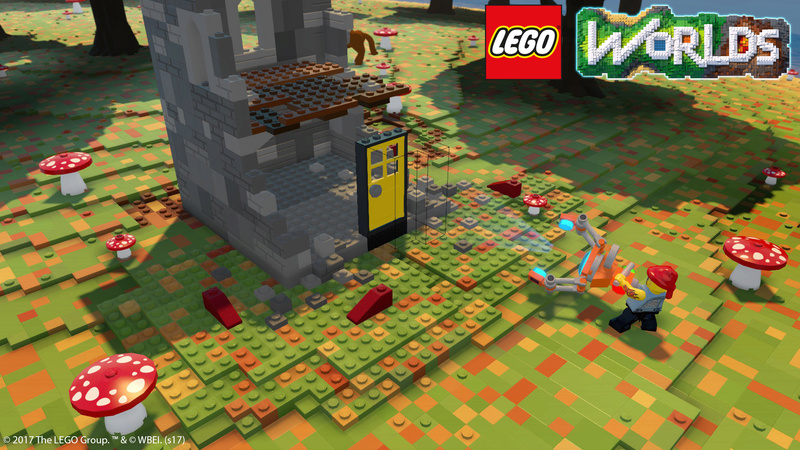 "LEGO® Worlds porta la vera essenza del giocare-costruire LEGO® nel mondo digitale come mai prima d'ora," ha dichiarato Niels Jørgensen, Vice President, Digital Games for The LEGO® Group. "Siamo emozionati di unire in modo ancora più stretto i nostri modelli di gioco fisico e digitale sapendo che entrereranno in sintonia con il nostro pubblico e saranno in grado di coinvolgere nuovi utenti. Crediamo che LEGO® Worlds abbia il potenziale di ispirare e sviluppare i costruttori di domani attraverso la sua esperienza di gioco creativo senza limiti."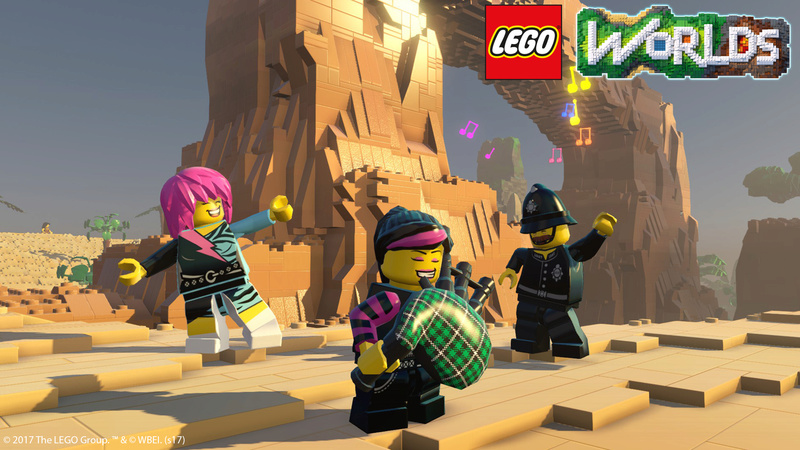 In LEGO® Worlds, i giocatori potranno scoprire tesori in ambientazioni che spaziano dal divertente al fantastico, dove i mondi prendono vita con un'incredibile varietà di veicoli e creature – dai cowboy che cavalcano giraffe ai vampiri che spaventano gli Yeti, fino a rulli compressori, macchine da corsa ed enormi escavatrici. I giocatori possono affrontare un'avventura che li porterà a diventare un Mastro Costruttore aiutando altri personaggi LEGO® lungo il cammino, trovando una spada per un re, proteggendo un agricoltore da un'invasione di zombie, o costruendo una casa per un uomo delle caverne. Ambienti e creazioni possono essere portati in vita in qualsiasi modo i fans possano immaginare, sia costruendo il tutto mattoncino dopo mattoncino, posizionando anche enormi strutture LEGO® prefabbricate, oppure utilizzando sorprendenti strumenti che consentono di dipingere e dare forma al paesaggio. Le funzionalità multiplayer online di LEGO® Worlds consentono ai giocatori di esplorare insieme i propri mondi, creare insieme e affrontare esperienze di gioco cooperative e competitive che i giocatori stessi possono costruirsi.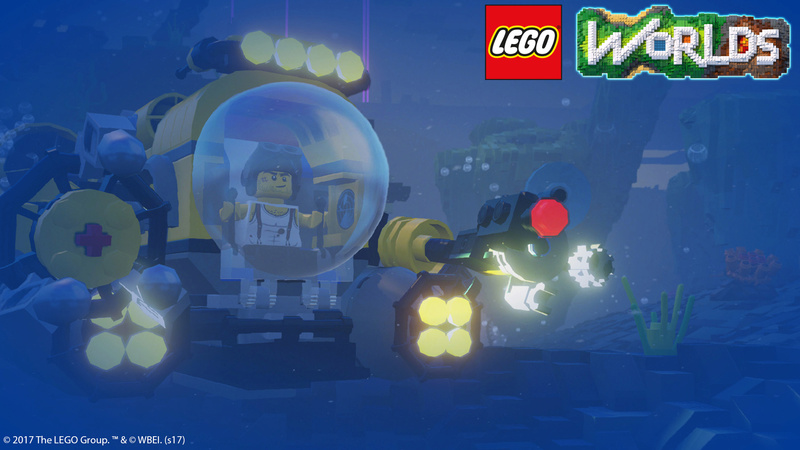 Un pack addizionale LEGO® Agents, contenente nuovi personaggi, veicoli, armi e molto altro ancora  che fa parte dei materiali di gioco di Agents, sarà disponibile su PlayStation® 4 in esclusiva per 90 giorni.
il gioco sarà disponibile dal 24 febbraio 2017 Per PlayStation®4, Xbox One e STEAM™