Square-Enix ha annunciato che Life is Strange Before the Storm uscirà a breve in formato fisico insieme ad un episodio bonus.
A partire dal 6 marzo sarà disponibile per tutti i territori l'episodio bonus "Farewell". Nello stesso giorno, in America, e dal 9 marzo in Europa, saranno disponibili anche le due versioni retail del gioco: la Limited Edition e la Vinyl Edition.
Limited Edition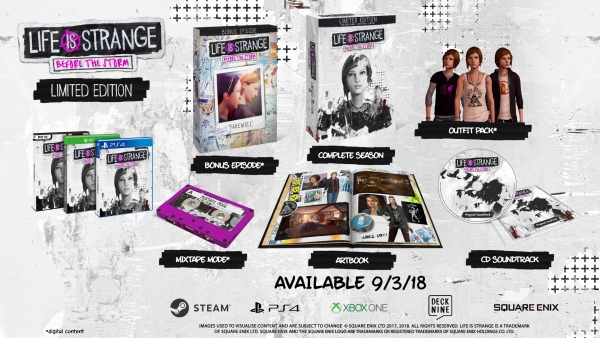 Al prezzo di 39,99€ porterete a casa tutti questi contenuti:
La stagione completa di Life is Strange Before the Storm
Episodio bonus "Farewell"
Art book in formato fisico
Soundtrack su CD
Contenuti digitali

Mixtape Mode – Crea la tua playlist personale dalla soundtrack di Life is Strange e ascoltala durante i filmati di gioco
Outfit Pack – Cambia l'aspetto di Chloe con tre nuovi outfit: Punk Doe, Hawt Dawg Man & Illuminati
Episodio 1 dalla prima stagione di Life is Strange
Vinyl Edition
Questa edizione è disponibile solo sullo store ufficiale di Square-Enix e, al costo di 69,99€, avrete tutti i contenuti della Limited Edition più la soundtrack su vinile.
Tutti coloro che effettueranno il preordine di una della versioni retail di Life is Strange Before the Storm riceveranno come bonus la statuetta di Rachel e Chloe.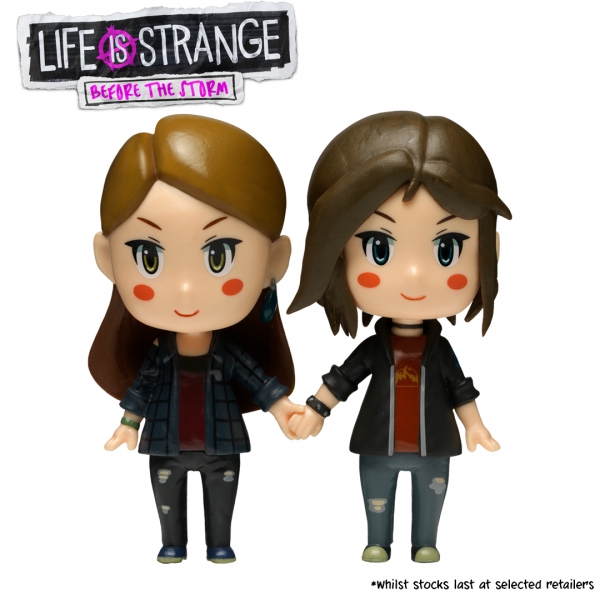 I tre episodi di Life is Strange Before the Storm sono attualmente disponibili in formato digitale su PC, PS4 e Xbox One.