CI Games vuole incentivare i preordini del suo Sniper Ghost Warrior 3 con un grande annuncio riguardante il Season Pass.
L'uscita del titolo è prevista per il 4 aprile su PC, PS4 e Xbox One.
Però i giocatori PC e PS4 che preordineranno il gioco potranno usufruire gratuitamente dei contenuti del Season Pass.
Questi sono i contenuti del Season Pass che, se non ottenuto con il preordine, costerà €29,99.
Due espansioni single-player

The Escape of Lydia
The Sabotage (permette al giocatore di seguire la storia dall'altra parte del conflitto)

Due mappe multiplayer
Veicolo Buggy
Due armi esclusive

Fucile da cecchino McMillan TAC-338A
Arco in materiale composito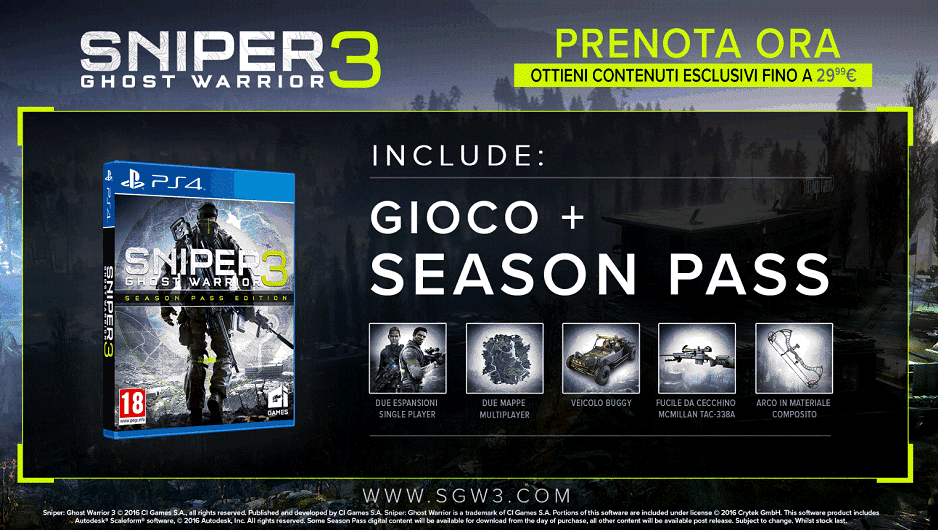 Voi prenoterete Sniper Ghost Warrior 3?