SEGA ha annunciato quali saranno i contenuti del Season Pass del suo RPG strategico Valkyria Chronicles 4.
Tutti i giocatori che acquisteranno il Season Pass del gioco avranno accesso a 4 diversi DLC che verranno pubblicati nelle settimane che seguono il lancio.
Squad E, to the Sea!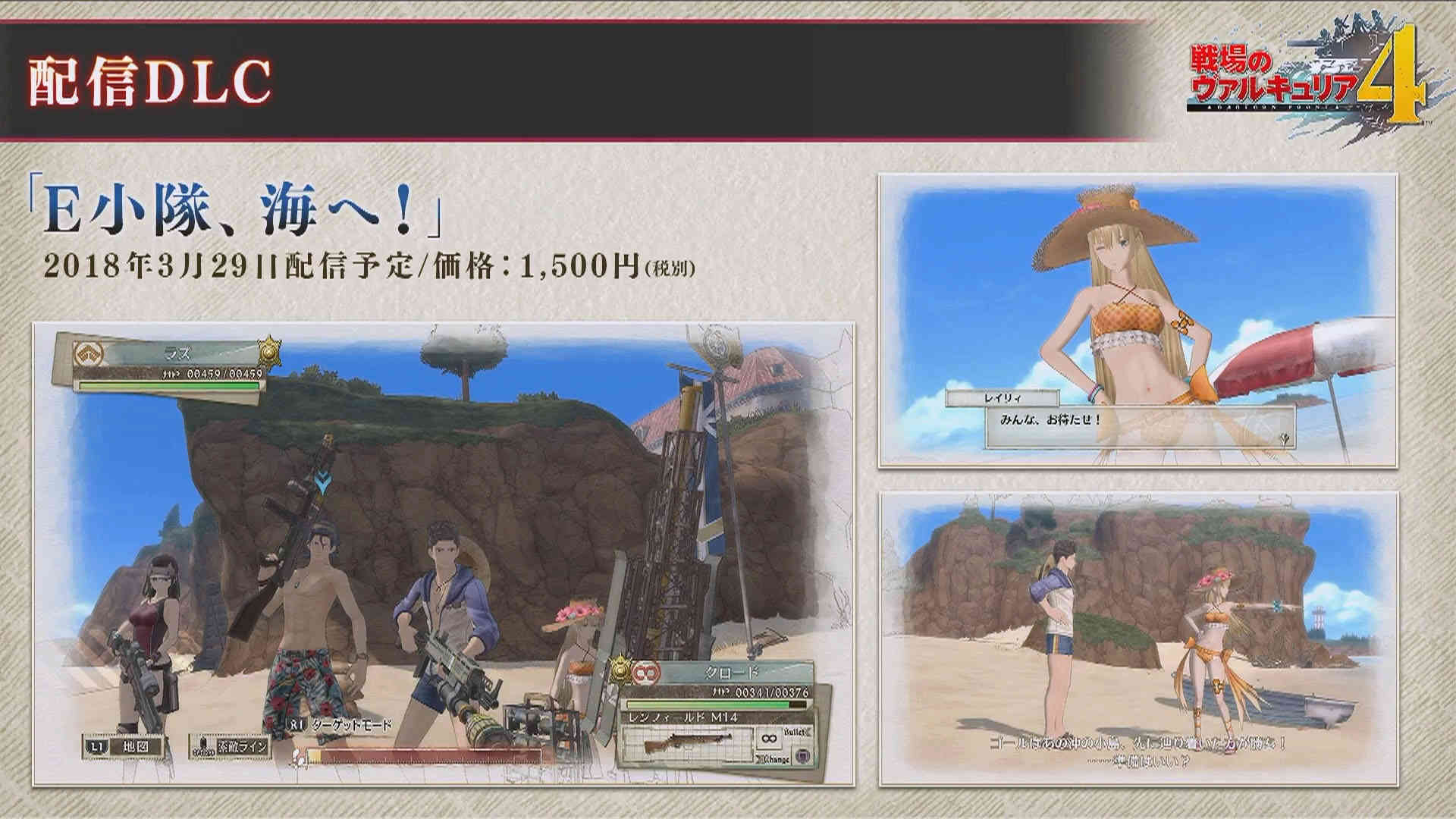 Captainless Squad E
Raid Battle Hard-Ex
The Two Valkyrias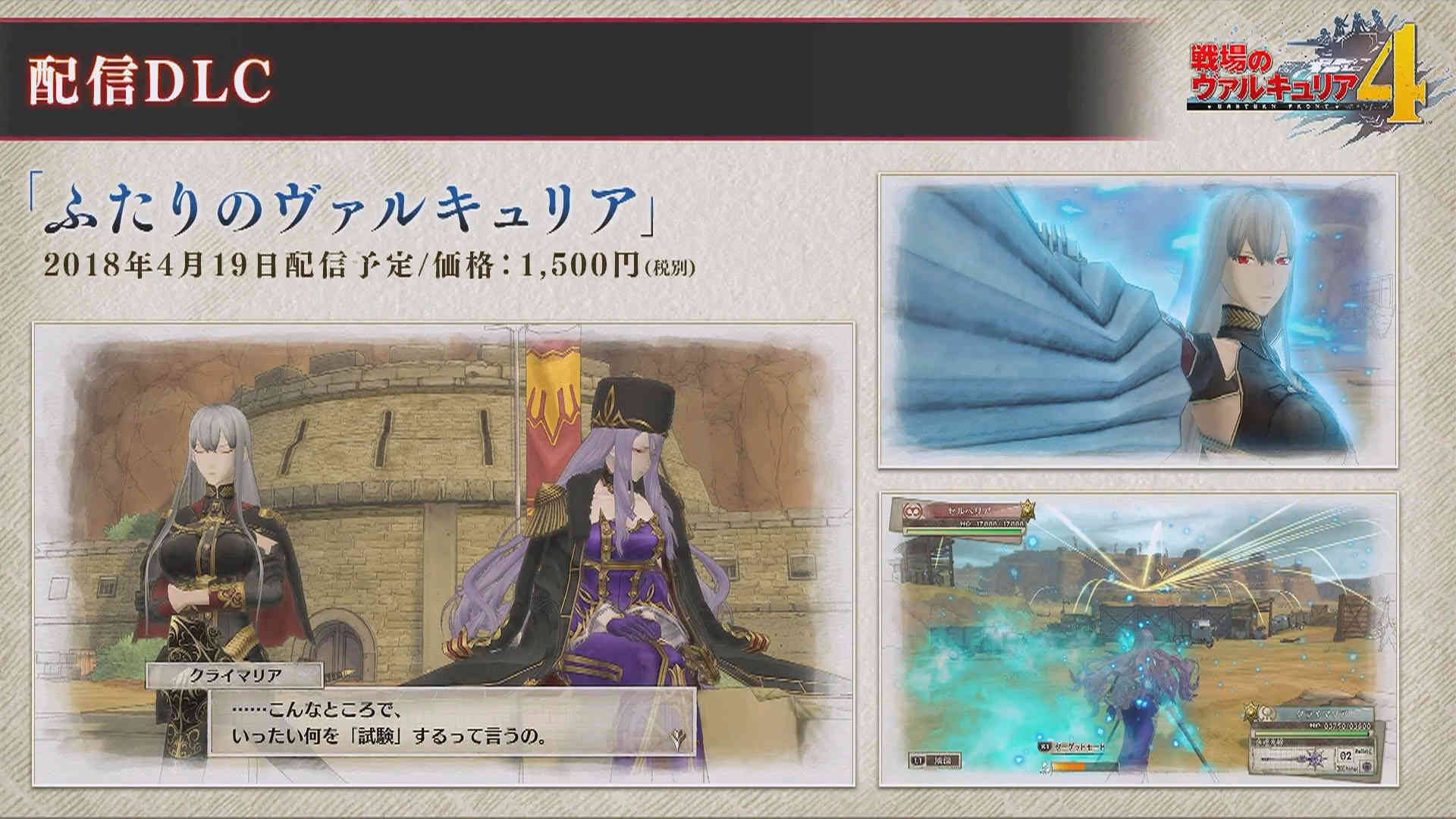 Al momento queste informazioni riguardano la versione giapponese di Valkyria Chronicles 4, che uscirà domani 21 marzo su PS4 e arriverà su Nintendo Switch durante l'estate. In occidente invece il titolo uscirà su PS4, Xbox One e Nintendo Switch durante l'autunno 2018.
[maxbutton id="1″ url="https://www.yessgame.it/evento/valkyria-chronicles-4/" ]