È tempo di annunci per la serie Final Fantasy. Questa volta si tratta di un nuovo Campione che andrà a far parte di World of Final Fantasy.
Nelle ultime ore, durante la cerimonia per i 30 anni della serie, è stata annunciata la data di lancio di Final Fantasy XII: The Zodiac Age.
Per l'occasione, è stato annunciato anche che uno dei personaggi del gioco sarà presente in World of Final Fantasy come Campione da evocare. Si tratta di Balthier che potrà essere ottenuto tramite un DLC gratuito.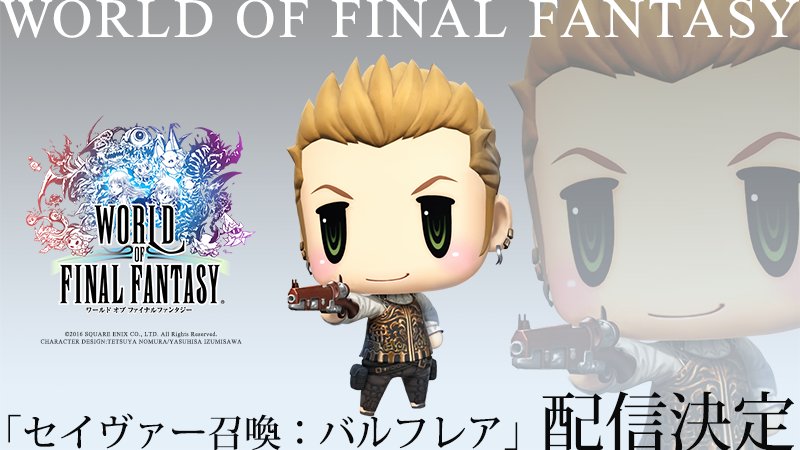 Purtroppo al momento non sono state svelate ulteriori informazioni sulla data di rilascio di questo contenuto aggiuntivo.
World of Final Fantasy è un attualmente disponibile per PS4 e PS Vita.