Just Dance 2019: Nuovo anno, ma sempre il caro vecchio Just Dance
Dopo aver scatenato il ballerino che è in noi, ecco a voi la nostra recensione di Just Dance 2019.
Quella di Just Dance è una serie che ogni anno, da 9 anni a questa parte, riesce nel suo intento di far divertire i giocatori facendoli ballare, con una formula rimasta pressoché invariata nel tempo.
Con Just Dance 2019 abbiamo qualcosa che può essere definito un "more of the same". Non ci sono quindi novità di rilievo per quanto riguarda il gameplay, che resta immutato rispetto ai capitoli precedenti, ma è stata rinnovata l'interfaccia grafica che ora è sia bella da vedere ma soprattutto facile da utilizzare.
Dal menù principale si può accedere tranquillamente a tutte le sezioni grazie al comodo pannello posto sul lato sinistro. Nella Home troviamo il World Dance Floor in cui potremo metterci alla prova con i ballerini di tutto il mondo ma possiamo anche accedere alle sezioni dedicate al Catalogo dei brani, alle nostre Playlist, alla Ricerca dei singoli brani e alla personalizzazione del nostro Profilo.
C'è addirittura una sezione Kids, pensata appositamente per i più piccoli, con un catalogo di brani molto divertenti e una UI minimale per non distrarre i ballerini in erba dalle coreografie da seguire.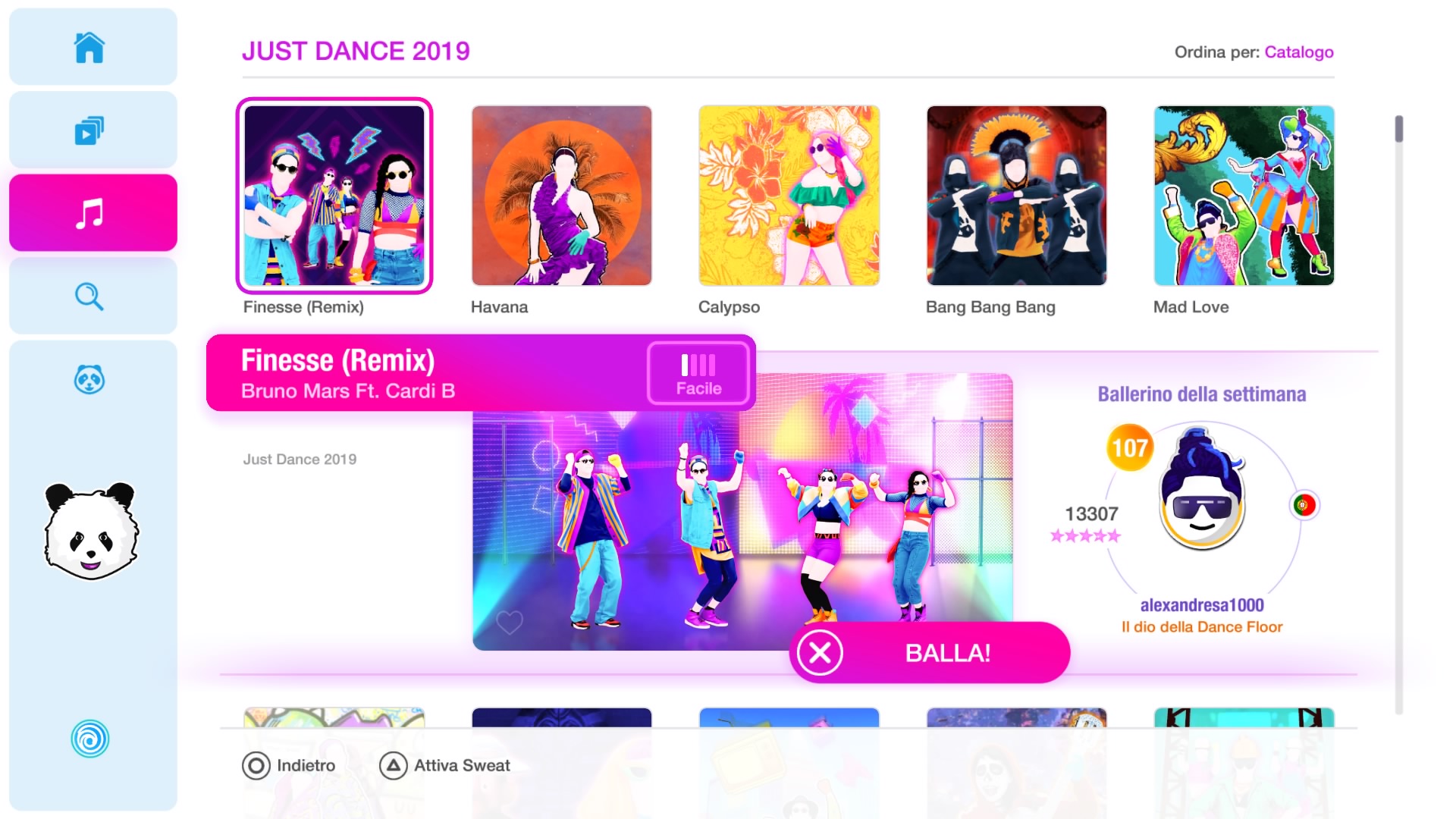 Just Dance 2019 è uscito su praticamente tutte le piattaforme di gioco. Noi lo abbiamo giocato su PS4 standard ed abbiamo messo alla prova il sistema di rilevamento dei movimenti utilizzando tutti i possibili controller: PS Camera, PS Move e smartphone (con app dedicata). I movimenti rilevati ci sono sembrati sempre piuttosto precisi con PS Move e smartphone, un po' meno con PS Camera, probabilmente a causa di una stanza non sufficientemente illuminata.
Il punto di forza di questo capitolo sta nel repertorio di brani da ballare. Ai 40 brani inediti vanno ad aggiungersi le centinaia di canzoni sbloccabili abbonandosi a Just Dance Unlimited, un servizio che mette a disposizione tutti i pezzi inclusi nei precedenti capitoli della serie. Inoltre tutti coloro che acquisteranno una copia del gioco avranno 30 giorni di prova per gustarsi un assaggio dei contenuti offerti da Just Dance Unlimited.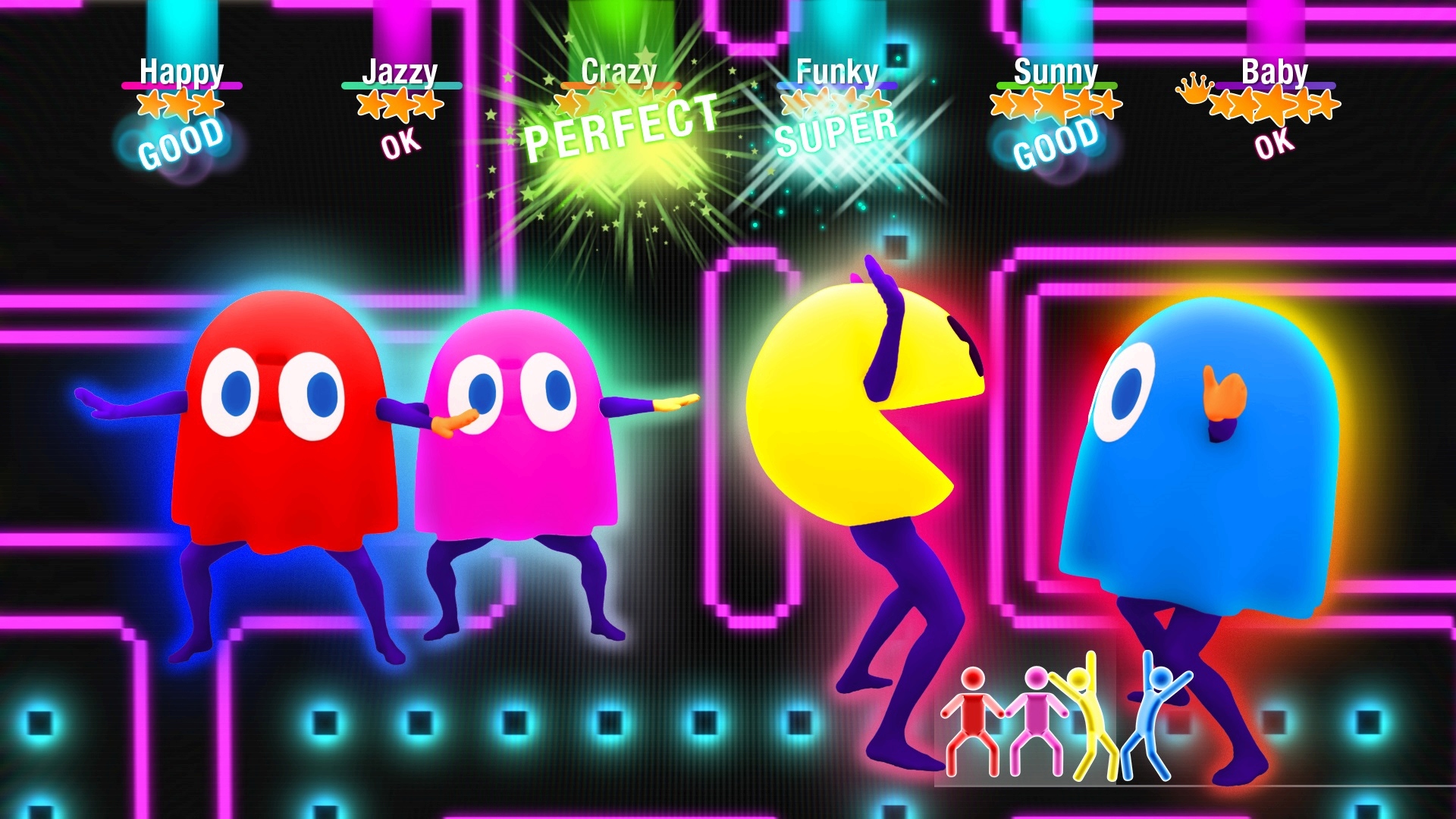 In definitiva, Just Dance 2019 continua a percorrere il sentiero "sicuro" intrapreso dai suoi predecessori, mantenendo un gameplay solido e divertente ma rinnovando completamente l'interfaccia grafica.
La domanda che sorge però è la seguente: se la formula di Just Dance funziona così com'è ed è rischioso andare ad introdurre modifiche al gameplay, non sarebbe il caso di smettere di pubblicare con cadenza annuale ma offrire soltanto nuovi brani ai giocatori con servizi come il Just Dance Unlimited?
Cresciuto con Crash Bandicoot e Pokemon.
Condivido la passione per i videogiochi con quella per il calcio e l'informatica.